If you want to start a graduate tech career in the IT industry, you couldn't have picked a better time. Seriously. Our lives are practically ruled by end-to-end technology, from live-streamed entertainment and constant social media interactions, to voice-controlled central heating. But…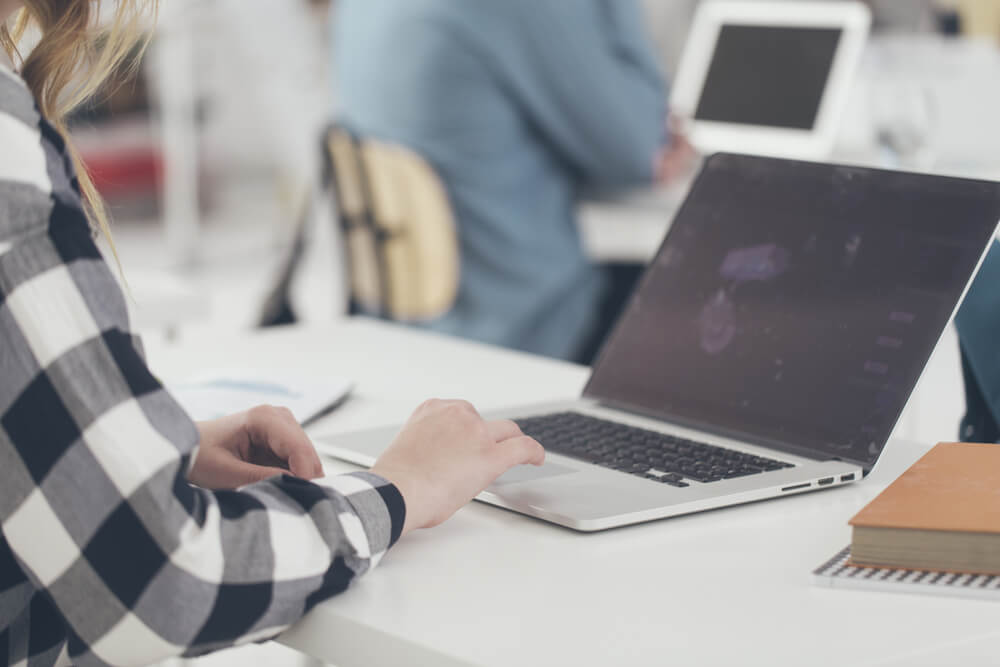 If you want to start a graduate tech career in the IT industry, you couldn't have picked a better time.
Seriously.
Our lives are practically ruled by end-to-end technology, from live-streamed entertainment and constant social media interactions, to voice-controlled central heating.
But with kid-in-a-sweetshop amounts of shiny new tech out there to learn, it can be hard to narrow down your hit list.
You can't specialise in everything, plus there's the issue of fast-moving change – something the world of technology does so well.
After all, who wants to spend year after year perfecting their knowledge of a specific piece of tech, only to find that – bang! – it's suddenly obsolete?
Tech Skills Are In Huge Demand
Yet technology skills are in demand, more than ever before.
In a Udemy survey, over 50% of company learning and development leaders confirmed that tech skills are their top priority for training in 2020. Meanwhile, large employers constantly report technology gaps they're aching to fill.
So, What IS The Best Technology To Learn In The IT Industry?
We won't lie. Tech is a mind-bogglingly extensive field, with a maze of directions to choose from.
That's why we've done some of the hard work for you, by looking into some of the most popular, up-and-coming areas of tech that promise to give your graduate IT career a boost.
(Download our free Debut App for even more information and ideas, as well as critical skills audits, and the ability to browse jobs from top graduate employers.
I mean, really… could we do any more for you right now?)
But First, It's Not All About The Hard Stuff…
…soft skills count, too.
The age-old cliché of the loner tech professional, hidden away in a dingy room littered with battered pizza boxes and empty cans of energy drink, are long gone.
These days, technology specialists are far more likely to be working in diverse, energetic teams – which means good offline communication skills are vital.
It's also worth bearing in mind that a great deal of technology involves customer interaction and product support, so if you can successfully combine hard AND soft skills, you're far more likely to zoom up the career ladder.
Remember that no matter how sophisticated the likes of AI and robotics get, they're unlikely to ever replace uniquely human traits like empathy, storytelling, and critical thinking…
…which means that if you constantly fine-tune your soft skills, you'll always be able to stay one step ahead!
So, with all that said, let's move our attention to some of the best areas of technology to learn in the IT industry.
Artificial Intelligence (AI)
Is any form of tech changing the landscape of work faster than AI?
(If so, we'd love to know what it is).
AI is a concept in which machines are designed to act with human intelligence, with benefits for tech careers that span data scientists to product managers. Data analysis and user experience are popular fields for AI right now, but the horizon is expanding rapidly.
It's probably no surprise, therefore, that AI employment prospects are dazzlingly bright… so much so, that LinkedIn named 'AI Specialist' its top emerging job for 2020.
Machine Learning
Machine learning must be one of the most exciting and futuristic tech fields out there at the moment… making it a profitable must-learn for humans!
For example, think Siri and Alexa, or the chatbots that pop up when you're browsing websites. Oh – and Netflix uses machine learning to make its user recommendations.
One of the huge upsides of machine learning is that it can be brought to benefit just about every industry, and demand is ever-increasing.
So, it makes sense to target your learning in this direction, particularly when a survey by the consulting firm McKinsey concludes that a whopping 49% of companies are "currently exploring or planning to use machine learning."
Cybersecurity
Otherwise known as network and information security, cybersecurity is paramount for companies that collect customer information, or deals with sensitive data.
(That'll be the majority of companies on the planet, then)
We've all seen and heard enough to know that when data breaches happen, they can be huge.
They're also increasing no-end… by as much as 50% in 2019, making it obvious that cybersecurity is going to be a secure employment area for some time to come.
Not only is there fantastic earning potential, you'll also have the opportunity to make a huge impact with your work, since damage from cyber-crimes is on course to cost the world $6 trillion per year by 2021.
(With our free Debut App, you can use tech to find out more about graduate careers in tech… just saying!)
Virtual and Augmented Reality (VR/AR)
Not to get too confusing on you, but the collective term for VR and AR is XR – extended reality.
And XR is a hugely exciting tech concept that global industries just can't get enough of right now. Healthcare, marketing, manufacturing… you name the sector, and they've probably got XR development plans in place.
It's also the technology to go for if you're interested in working for the cool kids. Facebook, Snap (Snapchat) and Google are just three of the top companies that use it.
Meanwhile, the size of the global VR gaming market is set to be worth circa $22.9 billion by the end of 2020. AR goes one better… on course to be worth $133 billion by 2022.
Data Science and Analytics
Heard of Big Data?
Thought so. That's why data science and analytics are so in demand – helping to accelerate business decision-making and increased accuracy.
Education, finance and health are particularly in need of data science and analysis skills – so, if those industries appeal to you, get learning!
Data Engineering
Wait, what?
Isn't data engineering the same as data science?
Well… no, actually. Data engineering is what enables data science to exist, creating infrastructure and tools for data scientists to conduct their work.
And employment in data engineering roles has increased by almost 35% across a diverse range of industries, with earning potential increasing to match.
Data Visualisation
While we're on a roll here, what else can we do with data?
We can help people understand its significance in a visual way – so, for example, turning a huge, complex spreadsheet into an easy-to-understand chart.
This is data visualisation; a blend of science and art that is often seen as the 'bridge' between tech and non-tech roles.
Employers love data visualisation because if people can easily understand large amounts of data, it can drive positive business results, helping them predict sales trends and human behaviour… amongst many other things.
Cloud Computing
You've probably noticed that more and more companies are choosing to move away from traditional server infrastructure, towards cloud solutions (such as Amazon Web Services – AWS – which occupies most of the global cloud computing industry).
Careers in cloud computing include engineer, cloud architect, and system administrator.
Specialising in AWS means learning tech that's used in over 190 countries, and by the likes of Netflix and Intuit… so it's unlikely to be time wasted!
UI/UX Design
UI is user interface, and UX is user experience.
They're the same in some ways, but vastly different in others.
How? Well, UI specialists ensure websites and apps look good, and are easy for users to navigate, while UX experts research, test, and test again, looking at each element of interaction between the company website and its users.
Either career would suit you if you're looking for an extra dose of creativity with your IT career…
…particularly when almost 90% of managers told Adobe that hiring more UX designers is their top priority.
Internet of Things
Internet of Things (IoT) is basically everything about the internet, although more recently it's a term used to define objects that 'talk' to one another – such as smartphones and wearable tech.
There has been a LOT of zingy investment in IoT in recent years. However, since this type of technology can be super vulnerable to hacking, cybersecurity professionals specialising in IoT are likely to clean up.
(Financially, that is… not with a mop and bucket).
Mobile Development
Did you know how many smartphone users there are in the world today?
Nearly four billion, that's how many.
And that number is still increasing.
What that means for business is: apps are the future.
(Like our free Debut App, which you can use to browse tech-based IT roles from top graduate employers…)
Mobile development skills are worth their weight in gold, not only for this reason, but because you can build and sell your own apps, too. Plus, this kind of tech has the potential to go way beyond phones… think VR/AR and beacon technology just for starters.
So, if you're a budding entrepreneur – what are you waiting for?
Product Management
Note: you probably won't see this type of role named and advertised as product management, because it tends to be specifically defined by the company and product type (it could involve physical products or software, for example).
However, what all of this has in common is that product management is all about making a product the best it can be.
This could mean analysing market demand, conducting surveys and user tests, or working closely with product developers and designers.
If you're comfortable talking tech – and translating it into non-techy language – this could be the IT career for you.
Particularly when earning potential is high.
Blockchain
You might remember blockchain's original development for the digital currency Bitcoin, but the technology has evolved massively since then.
Potential uses include crowdfunding, digital voting, and peer-to-peer payments, to name just a few.
Demand for blockchain engineers increased by 400% in 2018, and companies making the most of its capabilities include Facebook, Amazon, and IBM.
(Which isn't a bad club to join, all things considered).
Robotics
Otherwise known as the 'cool' tech (possibly down to the dancing, and possibly not!)
Physical robotics involves virtual or physical bots, in software or online.
Customer service bots are an example, as are movie and theme park animatronics – and if you've been paying attention up to now, you've probably noticed a handy overlap with AI.
The robotics industry has seen a 40% annual growth, according to LinkedIn, so now's the time to join in.
Customer Relationship Management Systems (CRMs)
A CRM provides a company with an effective way to manage their customer support, as well as sales and marketing activity.
As one of the world's top 10 software companies, Salesforce is the big daddy of the CRM world, so it makes sense to learn its ways and workings…
…particularly as individual developers are able to build on its infrastructure, creating categories and projects as needed.
Quantum Computing
If you love the world of sci-fi, this is the tech for you!
You'll also be getting in right at the start of a growing revolution, since a lack of trained people has hampered quantum computing's development so far. Roles include research, engineering, experimental science, and programming.
And while quantum computing is the stuff of sci-fi movies, the aforementioned revolution is real. According to experts at the University of Bristol, quantum computers could outperform the everyday variety in less than a decade.
General Programming Languages
And finally… if you've got a good foundation of general programming language skills, you may find that IT doors swing open a lot quicker!
Coding skills are a reliable employment booster, with jobs growth in full-stack engineering reaching 35% every year since 2015.
Need a steer? If you're new to coding, HTML and CSS are the easiest languages to kick off with. JavaScript is the most frequently used, while Python is the fastest growing.
But if you want to work on an up-and-comer, Scala, Typescript or Ruby could do just fine.
That's Great! But How Do I Find The Right Graduate Role In The IT Industry?
If you want to put all that finely-honed tech knowledge to the best use, it's time to download the free Debut App.
Why? Because it's a fun and ridiculously easy way to apply to top graduate employers – in just one tap!
But that's not all.
You could get yourself talent-spotted, without lifting so much as a finger.
You can also arm yourself with real-world career advice, from people who've been through it all before.
And as if that wasn't enough, there's a range of (educational!) games to help you pass the time…
…with no ads to bother you while you're planning that career takeover.