For most students it can be difficult to imagine what's in a hiring manager's head. It's been less of a problem for 24-year-old Meghan Hill though, after she completed a year-long internship in the talent acquisition department at Siemens. As well as helping the company sift through countless CVs and…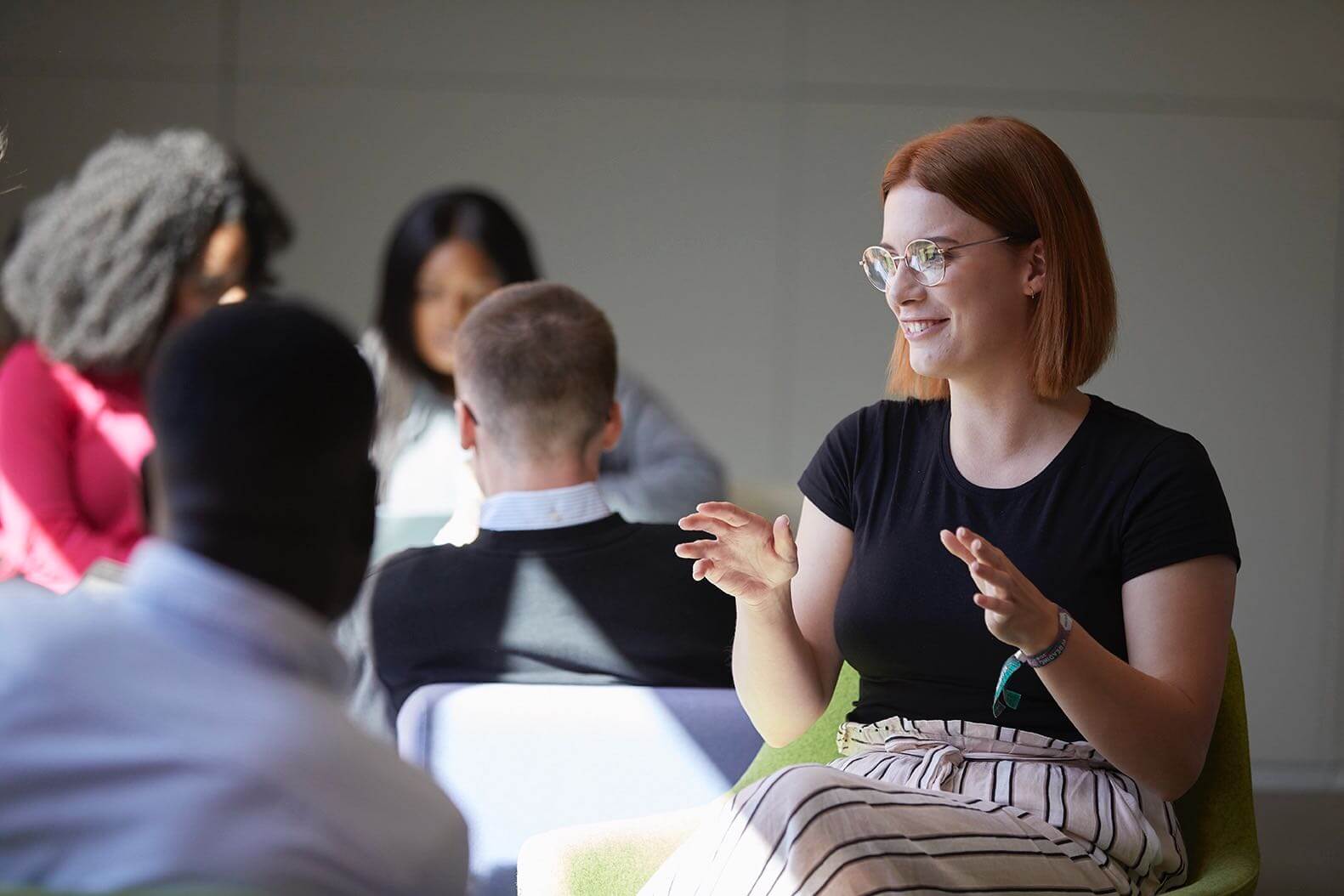 For most students it can be difficult to imagine what's in a hiring manager's head. It's been less of a problem for 24-year-old Meghan Hill though, after she completed a year-long internship in the talent acquisition department at Siemens.
As well as helping the company sift through countless CVs and video interviews, Meghan worked across assessment centres, careers fairs and other on-campus events. In short, she's managed to get an impressive insight on what you should and shouldn't be doing.
Given her insider knowledge, it's perhaps no surprise she's headed to Siemens full-time this September as a Graduate Project Manager. However, her top tips might be slightly less guessable. As well as getting your CV and application on point, she also believes it's important to nail your networking skills from the start.
Working Out How You Want To Sell Yourself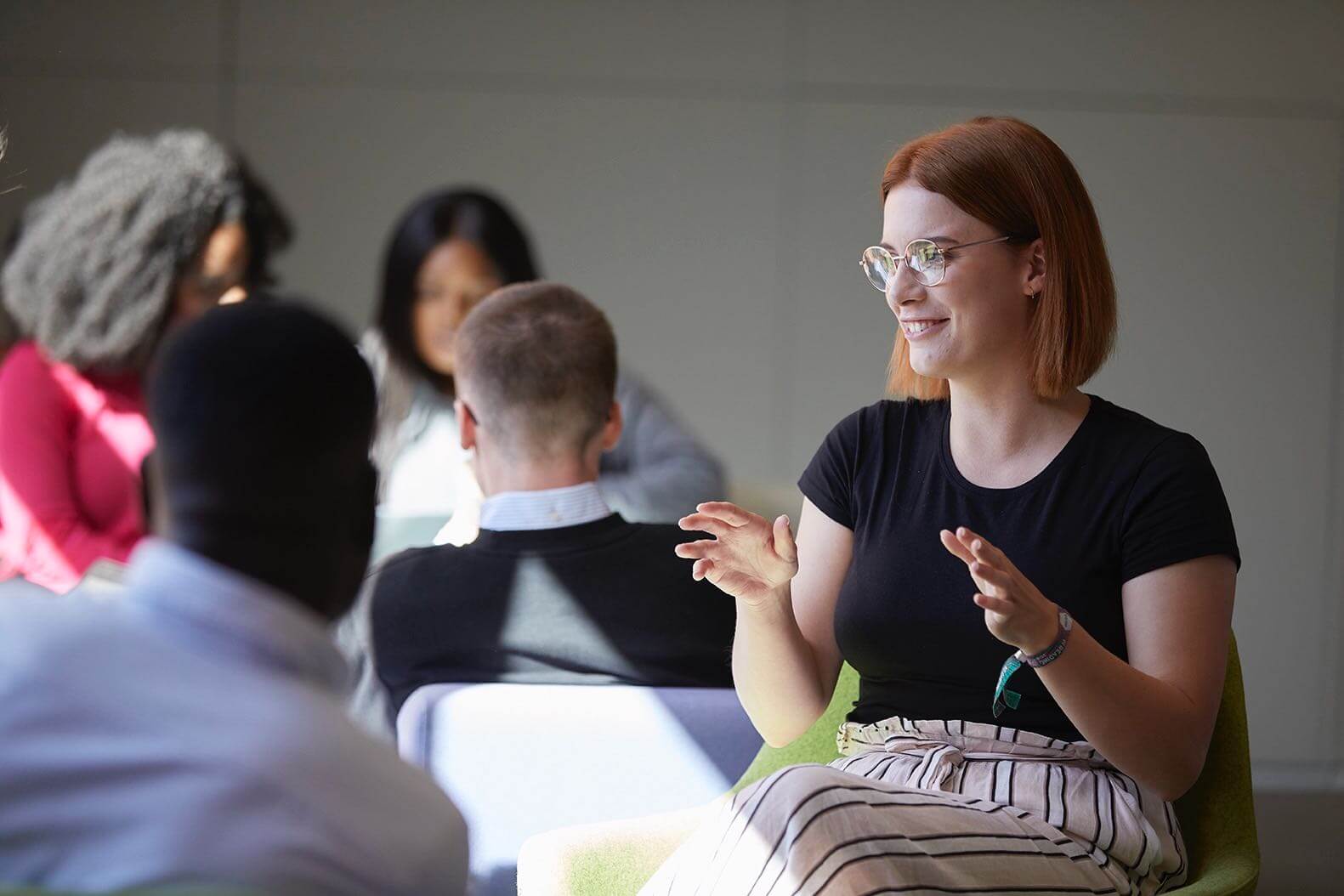 Meghan Hill
It might seem like an odd choice of advice, but networking could be crucial to your career – even though many of us don't feel confident about doing it. To put that into context, a recent survey by LinkedIn found that 80 percent of professionals thought networking was important to their careers. Seventy percent of those surveyed added that they'd got a job at a company somewhere they already had a connection.
But networking can give itself a bad reputation. Perhaps it makes you think of family ties and shoo-ins. Equally, it's a skill that a lot of people find difficult to master. The same survey from LinkedIn found that more than a third of people struggle to keep in touch with people they've met professionally – mostly because they just don't know what to say.
However, for graduates and students networking is a lot easier to get right than it might sound at first. It's simply about planning ahead to create opportunities and then making the most of them. It's things like going along to careers fairs to chat to company representatives, making an effort to get to know colleagues while on placements, or joining relevant societies while you're studying.
"I think the main thing is finding a situation in that you're comfortable speaking to people," Meghan tells Debut Careers. "That's kind of like the first barrier. I would never just ring someone up on the phone, and I would never just speak to someone on LinkedIn, or just go out and try and sell myself in that way, but it's about recognising the situations where you feel comfortable. Because then you don't have that feeling of pushing onto them, it's more like a conversation."
Getting The Research In Beforehand
However, unlike your usual chat with pals down the pub, it's a conversation that's probably worth putting in a bit of effort with first, whether that's researching the company or checking out someone's career history online. Even when you're in the bustle of a careers fair, make sure you've got a game plan ahead of time.
Speaking about her time at recruitment fairs on-campus, Meghan adds: "You, as the person who is coming up to the recruiter, you might have spoken to a couple of people that day, but that recruiter has probably spoken to every single person that's come past their stall that day. So as a student approaching a recruiter at a career fair, it is key to understand what you want to learn from this experience or person about the company.
It's advice that's also echoed by Mimi and Marv Nkwocha, two twin sisters who both now work at Siemens after attending graduate fairs while they were studying. Similarly, they both agree on the importance of knowing what you're hoping to get out of the event. While they both attended careers fairs together, for Mimi it was a research mission, while for Marv it was more actively a part of her job hunt.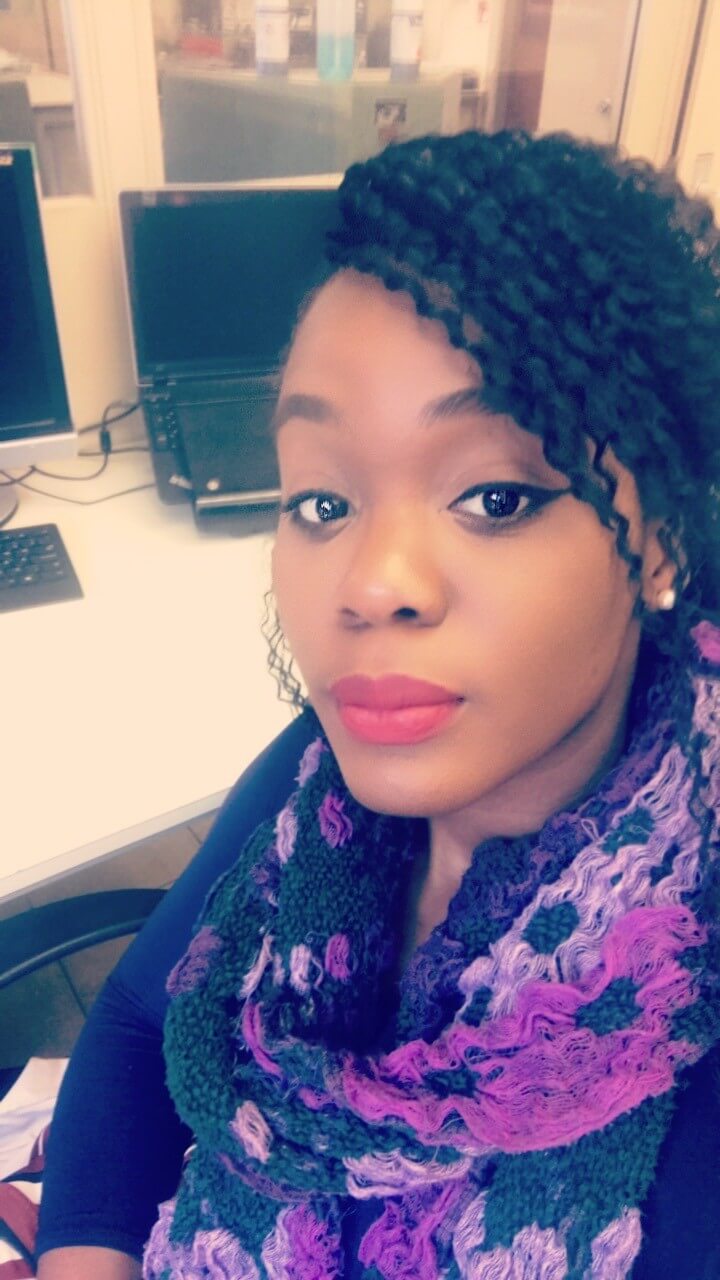 Mimi Nkwocha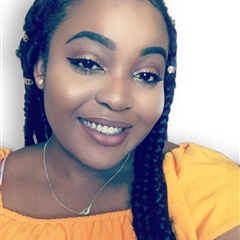 Marv Nkwocha
Going To As Many Events As You Can
Although Mimi wasn't in a position to apply for jobs immediately as she was going onto study for a masters, she still attended a huge range of careers fairs. "I saw the advert just next to the library" she tells Debut Careers "I thought that looks really interesting and that's how I invited myself and my twin sister."
And it's an attitude that paid off – her sister got hired at the first fair, while Mimi also snagged a job at the second one. She explains how she saw the events as a chance to work out what Siemens were looking for in an application, even if she wasn't going to apply straight away. "My game plan was to just to understand the companies and what they were about," she continues.
"I spent my time speaking to HR to understand what they're looking for in terms of a CV, because I think that's the first point of contact a graduate would have with a company, to see what needs to go on there. Then I spoke to grads working at the company to just understand the work that they do, to understand what I would be doing if I got a place."
Enjoy The Process And Relax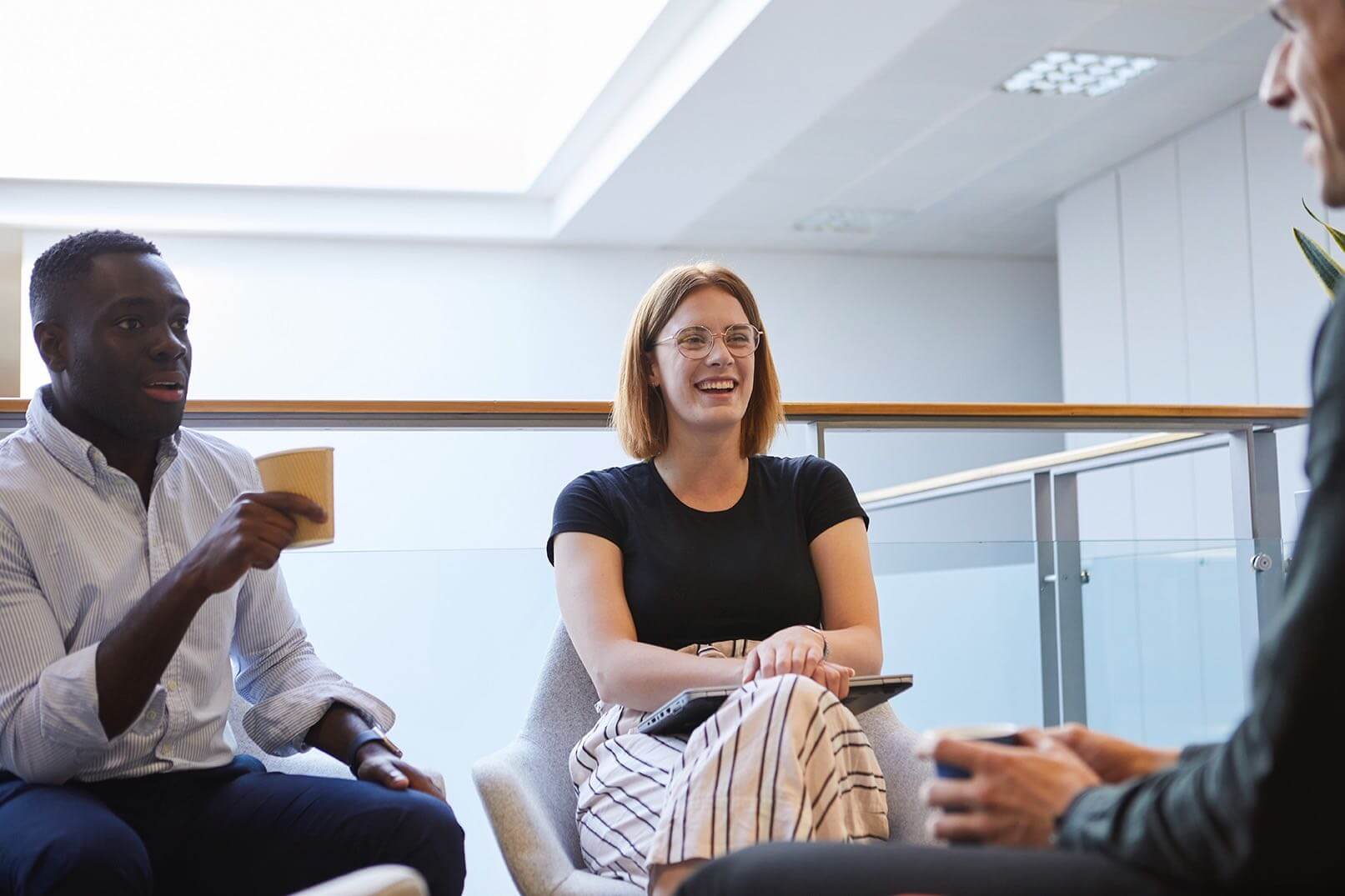 "You need to go with a set goal in mind," agrees her sister Marv. "Perhaps you would like to get this job, you'd like to know information about a job an opportunity." But she also comes with a word of warning too. "If you go in nervous you'll basically psych yourself out. So, just try to enjoy the process, it's a process at the end of the day."
"You have to tell yourself that at the end of the day there's always another event, and there's so many companies, one in ten would definitely hire you. You have to be positive and have a lot of positive talks to yourself."
But overall, the pair say the most important thing is to stay true to yourself and look for companies that align with your values. "When I read about Siemens, I liked the culture they stood for, and I liked what they embodied as a company, " adds Marv. "So know what you want, be open, and don't put yourself in a box."
INFOBOX – Mimi & Marvs Top Networking Tips
Push Away Your Doubts
"Initially I said I wasn't going to go to the careers fair as I"m not a people person," admits Marv. "But ultimately I just said to myself this is an event you go to to have some fun and do some activities. It's really not that hard – the people who are in the room are there to help you. You'll be surprised when you leave, you'll feel so empowered."
Learn From Each Event
"Every networking event you go to is an experience," agrees Mimi, who stresses not to take one event as the be and end all of networking. "You learn what to do the next time and what not to do. When I started working at Siemens this really good senior project manager gave me some of the best advice to say yes to every opportunity. If it means coming out of your comfort zone, just do it."
Know About The Company's Values
"Do your research on a company," stresses Marv, who also suggests looking at review websites such as Glassdoor. "And, don't just go for a company because of the name." Mimi agrees: "One thing I never really understood until I started working is understanding the values of a company and checking it aligns with your own core values. At the end of the day, you're going to be coming to work Monday to Friday, and if you're not happy with the values you're not going to be successful."
This content was produced in partnership with Siemens. The Siemens Graduate Programme runs every year, offering a two-year programme across the business. Grads also take part in a structured support scheme, including career planning, mentoring, and further learning. Find out more and apply here.