Debut is turning three years old. To celebrate, we thought it's time that you all met the team behind the graduate jobs app...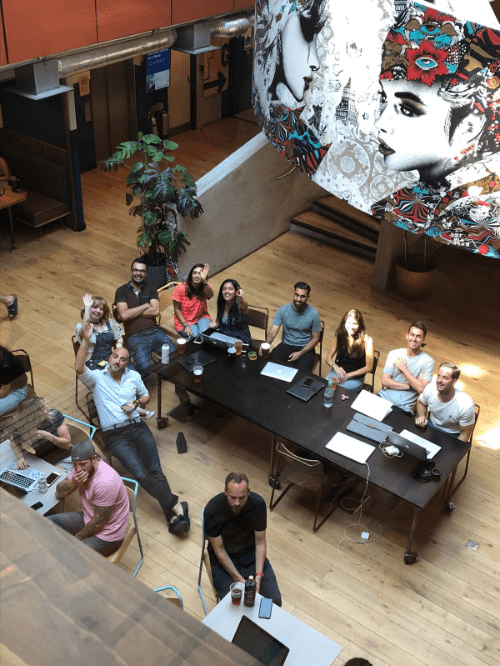 Three whole years ago, Debut was born into this world (Mind. Blown.)
Three whole years of helping students get started on their career journey, three whole years of articles from our various student and grad experts across the country (and even the globe), and three whole years of hard work from the ever-growing Debut family.
From what started as just a couple of guys in a small (windowless) room is now a 30 plus stronghold of career experts that work tirelessly everyday to make Debut the best it can be.
Now, you dear readers have probably heard a lot from me and from our founders. So as a change for our birthday, I've decided to shine a spotlight on the rest of the company, to get their insights into what really makes Debut unique.
Believing in our concept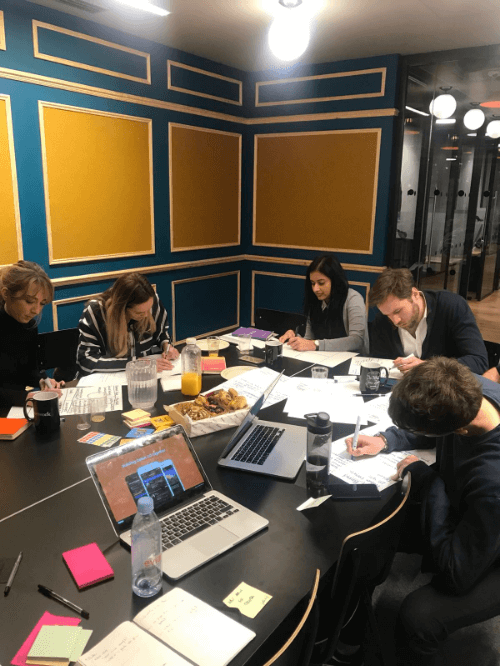 Debut was built on the idea that users could search for careers all on their phones, making the process simpler, quicker and more mobile. It also brought careers straight to users through Talent Spots, providing them with opportunities that they may have never considered before.
Everyone who works here has a genuine interest in not just the sector that we work in, but all of these unique aspects that set us apart from other companies in this space. Derhen, Partnerships Executive, explains why he personally chose to work here: "There is a real space to grow into, and I wanted to be part of that adventure."
And an adventure it has been! This year alone we've celebrated hitting the 100,000 registered user mark in our database, published over 200 Insight articles, closed our Series A round of funding and been featured over 200 times in the press. Our Director of Marketing, Dave, claims "We're learning everyday, and working towards delivering our vision!"
But why do these milestones matter so much to us? Well, it's because of our users of course!
We know that we've done our job right when we help students & graduates and make a difference in their lives. We do this by opening new doors for opportunities when it comes to careers, and giving them the advice and guidance that they need. Or, as Holly, Strategic Partnership Manager better puts it: "We put students first by educating and supporting them, as no one really knows what they want to do. But at least we can advise them about a role that we think would match their competencies, something I never had."
At the end of the day, everything we work towards is to help students find their true career path, and it's a force that drives everyone in the company. As Sebas, Backend and Infrastructure Lead, says: "There are no teams when we try to achieve our goals. Everybody gives their best and pushes to make things come true, regardless of job title or where we sit."
Hear, hear.
Dishing out the content you want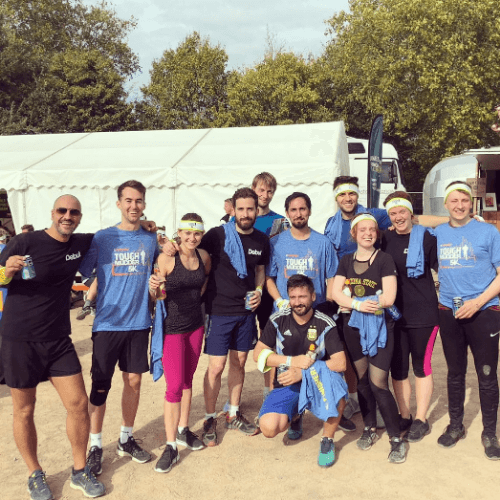 We want to do more than offer up just boat-loads of opportunities. We want to advise, entertain and inform every user that engages with Debut. As Community and Content Manager Grace says: "We're passionate (horribly overused word, but so true!) about making a real difference not only in the student and graduate recruitment space, but to the lives of students and graduates individually, too."
We want to support every student and graduate at whatever point they are in their career journey. From the first day of university, to the moment they're handed their degree, and we do this with our guides, blogs (thanks for sticking around), campaigns and events.
Only last week we hosted a back-to-back career extravaganza, designed to encourage people to enhance their employability, even if they had no idea what they originally wanted to do. We ALSO launched our brand new social mobility initiative, Dress to Impress. And after each thing we do, we wait for the feedback. Because we want to continuously improve, and help you guys be the best you can be.
Software Developer Maxi claims that all the above is what makes Debut unique: "We really focus on our users, we care about what they need and we do everything possible to help them launch their careers." And we aim to find out what users want to know, and continue to create content that will aid you, job secured or not.
Having the 'family' atmosphere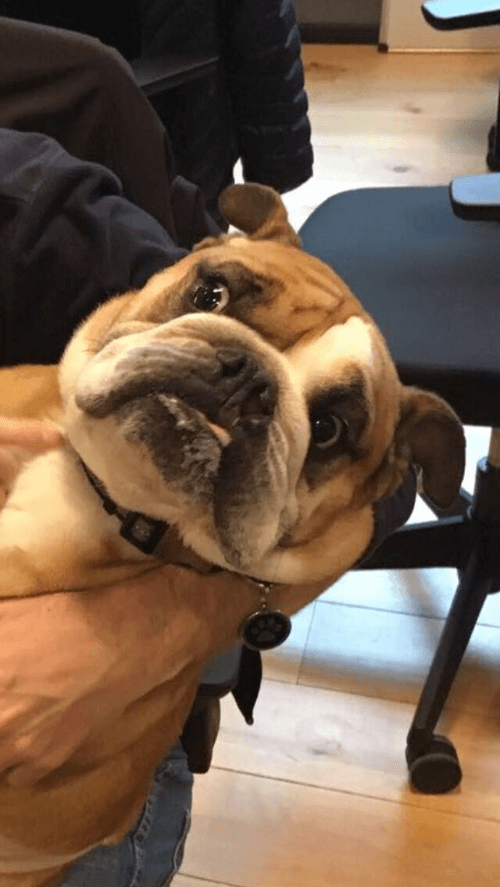 When I first came to work at Debut, the first thing that struck out to me was how approachable and friendly everyone was. The team have created an environment that makes us all want to come to work everyday. From organising a company 5k Tough Mudder (where I nearly suffered a heart attack, despite being practically dragged around the course), to having many canine friends stopping by the office.
…the latter are one of Senior Marketing Manager Matt's favourite things about working here (and probably many others!)
Partnerships Executive Kony actually mentioned some of the time she spent with her colleagues as being some of the fondest memories of the company: "I used to love the quizzes we'd do at WeWork, and of course the endless birthday celebrations with cake!". If you've spent anytime on our Instagram, then you'll know that we love dogs and cake a LOT.
Speaking of birthdays, Partnerships Success Lead Sonal has a particular one that she remembers: "For our COO Michele's birthday we plastered his desk and the entire office in a ridiculous amount of decorations – these were things we had lying around such as straws, balloons, post its, you name it! We all had a laugh and it was hilarious to see his reaction."
We also moved office this year, and every day our Office Manager Jen is adding new touches to our Debut home that make it just that extra bit more special. Our B2B Marketing Manager, Rikke, is particularly fond of our new digs: "I love the homely environment and the fact that I can sit cuddled up in a sofa all day, not wearing shoes!"
Us too Rikke.
Looking forward to the future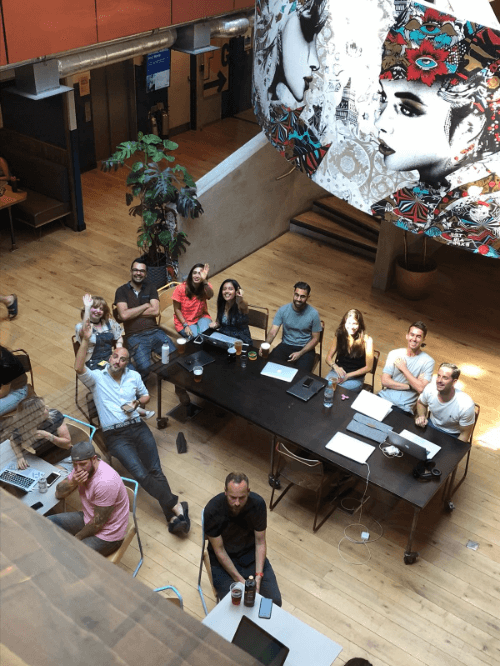 With three years down, we started thinking about where the next three will take us. After all, when we see how much we've grown in this space of time, then the opportunities are endless! Tomas, our Head of Tech, mentioned an ambition that is echoed by pretty much everyone in the company: "I want to see us taking our first steps internationally."
There's a real need for guidance across the world when it comes to job choices post-education, and it would be amazing to share Debut's expertise with other countries and help more international students. Many people in the company mentioned Europe as being the first ideal port of call for expansion, but of course only time will tell to where we go!
Meanwhile Partnerships Success Lead Olga is thinking about Debut from the students' perspectives: "I want Debut to be the word on everyone's lips at university". Again, another sentiment shared by everyone at Debut.
We're the student careers app-only company with highest volume of users, and we're constantly growing. Michele, Co-founder & COO, shares his personal ambition: "I want Debut to become the platform of choice of every student and graduate in the UK!"
By constantly taking on-board feedback from our users and creating brand new content and events to engage our audiences, we really hope that we can continue to help you guys along your career journey, no matter where you are. You guys are our priority, and we won't forget that. So whatever feedback you have, whatever you want to see from us, let us know on our social channels, @DebutCareers.
And of course, please join us in celebrating three years of Debut, and looking forward to the years to come!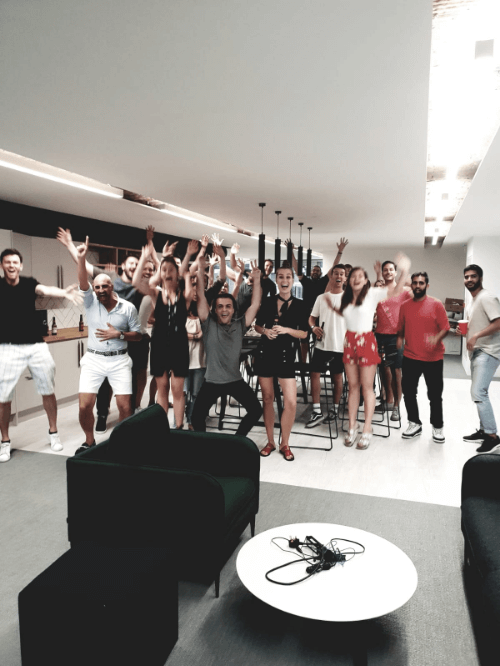 Connect with Debut on Facebook, Twitter, and LinkedIn for more careers insights.