Despite Spring being known for deadline season, it's also prime for events across the UK. Here's some of our top recommendations for students and grads.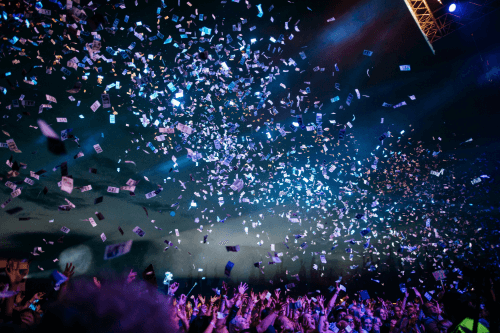 This post was written by an external contributor. Lydia Wilkins has compiled a list of the top events that students and grads should check out this Spring.
Spring is officially within our sights, and with it comes the ever-expected revision for exams, and frantic essay writing (or dreaded dissertations, if you're in final year). However, if you're looking to take a break from studying, then why not fill it with something productive?
The next three months are rife with events happening up and down the country. From networking opportunities (one of my personal favourites), to more fun activities like book readings and exhibitions. And guess what? You don't need to do any googling to find out when or where the best ones are, because we've done all the hard work for you! Whether you're a student or a graduate, here are the must-see events for Spring 2019.
March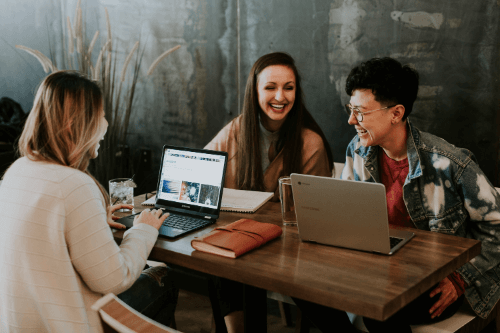 Women In Media Conference, Manchester, 2nd-3rd March
This two-day conference has a variety of topics and guest speakers – including Debut contributor Jem Collins – that will celebrate the achievements and address the challenges that face women in media. Plus, if you've got a professional interest in the sector, there are also networking opportunities and workshops available.
Lava Elastic, Brighton, 8th March
Lava Elastic is a monthly neurodiverse comedy/performance night. The idea behind the event is that all brains work differently, so why not showcase performers from underrepresented backgrounds? For instance, some performers are on the Autistic spectrum. You can expect to see improv, spoken sets, songs and much more. Plus, yours truly will also be there…
Glamour Beauty Festival, London, 8th-10th March
Are you interested in the beauty industry? If so, why not check out some of the best work that the professionals are showcasing? Depending on your ticket type, you can spend your time exploring the differing zones, from hair and make-up to wellness. Stay tuned for some speaker announcements!
April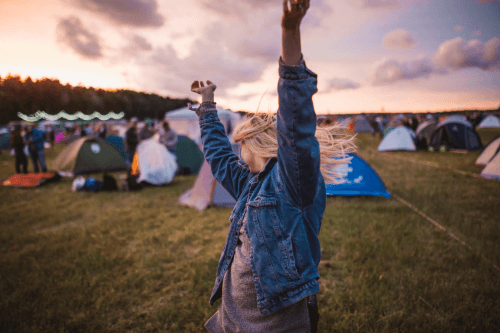 WAVE Brighton Inaugural Podcast Festival, Brighton, 2nd-13th April
Podcasts are literally everywhere. In fact, they're so popular that there's now a whole festival based around them! Some of the biggest names online will join together to record live episodes for the crowds. I'm particularly looking forward to Ctrl, Alt, Delete with Emma Gannon.
Student Publication Association (SPA) annual conference, York, 5th-7th April
Are you a budding journo? This annual conference will have everything you could ever want. From inspirational talks with professional writers, to entertainment and more. If you're looking for a more holistic view of the future of journalism, this is your perfect opportunity.
London Job Show, London, 26th-27th March
This fair has every type of job you can imagine; from part-time, to apprenticeships and grad schemes. Simply turn up and enjoy a wide range of free workshops and career clinics. You'll find opportunities from a wealth of sectors including healthcare, business and administration, protective services, hospitality and catering, retail, fashion and digital technology – to name a few!
Autism Arts Festival, Canterbury, 27th-28th April
This is a two day arts festival event, de-signed by and for people on the autistic spectrum. There will be a variety of performances including spoken word, theater, film and more designed specifically around the event's theme.
May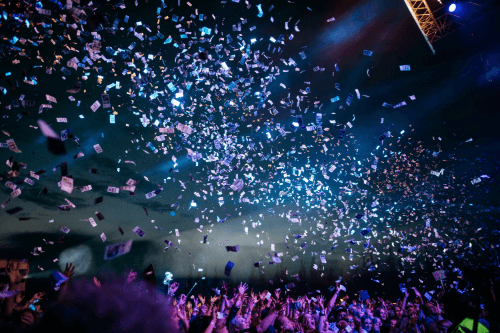 An evening with Gina Miller, London, May 5th
One of the biggest news stories, after all this time, is still Brexit. (Anyone sick of it yet? Just me?) Anyway, Gina Miller made legal history by challenging the government over Article 50; if you're interested in politics, or just simple activism, then this is the event you need to attend.
The Grad Fair 2019, Manchester, May 8th
Manchester's Graduate Recruitment Fair is one of the largest Careers fair in the UK. You'll be able to brush shoulders with over 130 exhibitors offering hundreds of graduate opportunities for any student from any institution. If you're also on the lookout for a new tote/stationery, we're betting that there'll be some freebies there!
MCM London Comic Con, London, May 24th-26th
If you're into film, TV, games or comics, then this is the ultimate event for you. See panels with experts from across the nerd sphere, and network with interesting geeky people from all walks of life.
Do you have any other events that are perfect for students/grads? Let us know on Twitter!
Connect with Debut on Facebook, Twitter, and LinkedIn for more careers insights.