Fancy working abroad? We've put together the ultimate guide containing everything you need to know about visas, work permits and industries.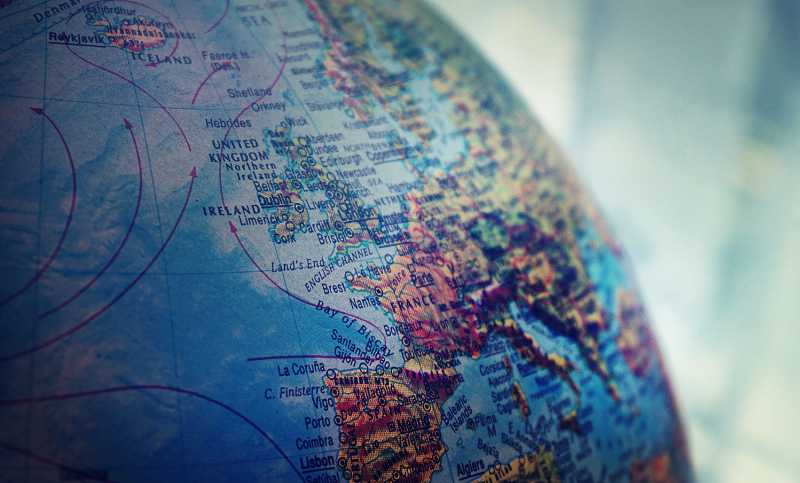 #LifeGoals don't come much better than bagging your dream job in your dream country. I mean, the UK is great and all, but being able to do a job you love while absorbing the culture of another country makes for a much better morning commute.
However, working abroad isn't always easy to achieve. You've got to find a job for starters, and then there's work visas, immigration laws and living arrangements to think about. It is a daunting process, but it can be done. We've put together the ultimate guide to help you achieve your working abroad dreams.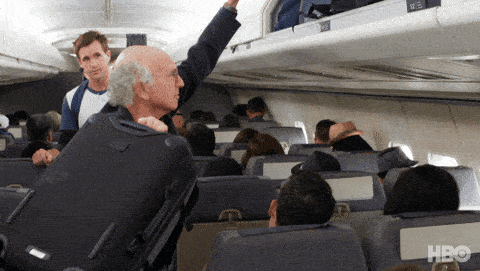 Common work sectors
So first things first, you need to decide what exactly you're going to do when you head abroad. Some industries are much easier to get into when looking for work in different countries, depending on how competitive they are, so you need to know if, based on your skills, qualifications and career goals, this is actually going to be feasible. Here are some of the most popular industries for those seeking work abroad:
Finance and Consultancy
These thriving, global industries offer vast opportunities for working in foreign markets. However, it's rare to get into the business originally by securing a job abroad. You'll most likely secure a role in a multinational UK-based company, and get your ticket to work abroad that way.
Digital freelancers
In recent years there has been a huge rise in remote working. These are people who make their living from the comfort of their laptop, without having to secure a full-time job. This can be from freelance work such as journalism, design, coding, or blogging/social media. However, this is a super competitive way to earn a living, so it's best to get your mini business established before you get on the plane.
Teaching
You don't need a background in education or knowledge of a second language to be able to teach English abroad; it's open to pretty much anyone. However, you will need accredited TEFL (Teaching English as a Foreign Language) certification. This involves taking a four-week course to receive the necessary training in planning and delivering lessons, and cultural awareness.
Tourism
Working in the tourism industry is often a really easy way of finding employment abroad. You could work in leisure or hospitality, or as a tour guide or promoter. The salaries aren't the most lucrative, and you'll often be expected to work long hours, but you'll also be guaranteed to have bags of fun, soaking up another culture and helping others to do the same.
Volunteering
So this isn't strictly speaking 'working' abroad as it's unpaid voluntary work, but if you're just looking to head abroad for a short period of time, this can be a worthwhile experience. You can work in communities, helping to care for the vulnerable or improve amenities, or you can work in environmental sustainability, helping to protect some of our most precious natural habitats.
Just be aware that some of these programmes can be pretty costly, running into the thousands of pounds. Plus you'll likely have to pay for flights, so hunt around for the best deal.
Countries to aim for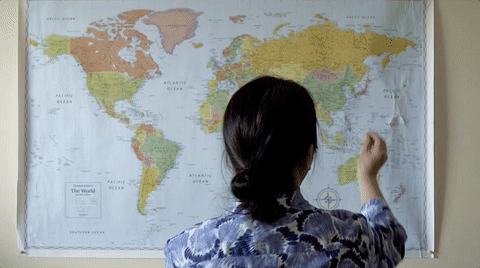 But where to go? There's a whole world out there, and deciding where to uproot your life to is a big decision. Europe is a great option as (at the moment, pre-Brexit), EU nationals have the right to work in any EU state without any complicated visa requirements and restrictions. However, people are often put off working in other EU countries because of potential language barriers. Graduates often head to the likes of Australia, New Zealand and Canada where this isn't as much of a problem.
While these countries are great for finding short-term work, they do have quite tough visa restrictions, so don't get your heart set on emigrating permanently. For example, Canada's Working Holiday Visa allows you to work in the country for up to two years in any industry. If you want to stay permanently, you'll need to apply for a Work Permit through an employer.
Similarly, in Australia you can apply for a Working Holiday visa which allows you to live and work in the country for up to year, extendable to two years if you complete a work placement in a understaffed industry such as agriculture. But if you want to stay permanently you'll need sponsorship from a company in an 'in demand' sector.
The USA has incredibly stringent visa requirements, and no working holiday scheme, so you'll need to have a job offer in place before you even think about heading out there. Other Eastern countries, such as Japan and Singapore, are also popular with graduates and offer working holiday visas. Just make sure to do some thorough research beforehand.
Pros and cons
Working abroad might sound like a dream, but there are also some downsides. Here are our pros and cons.
Need to knows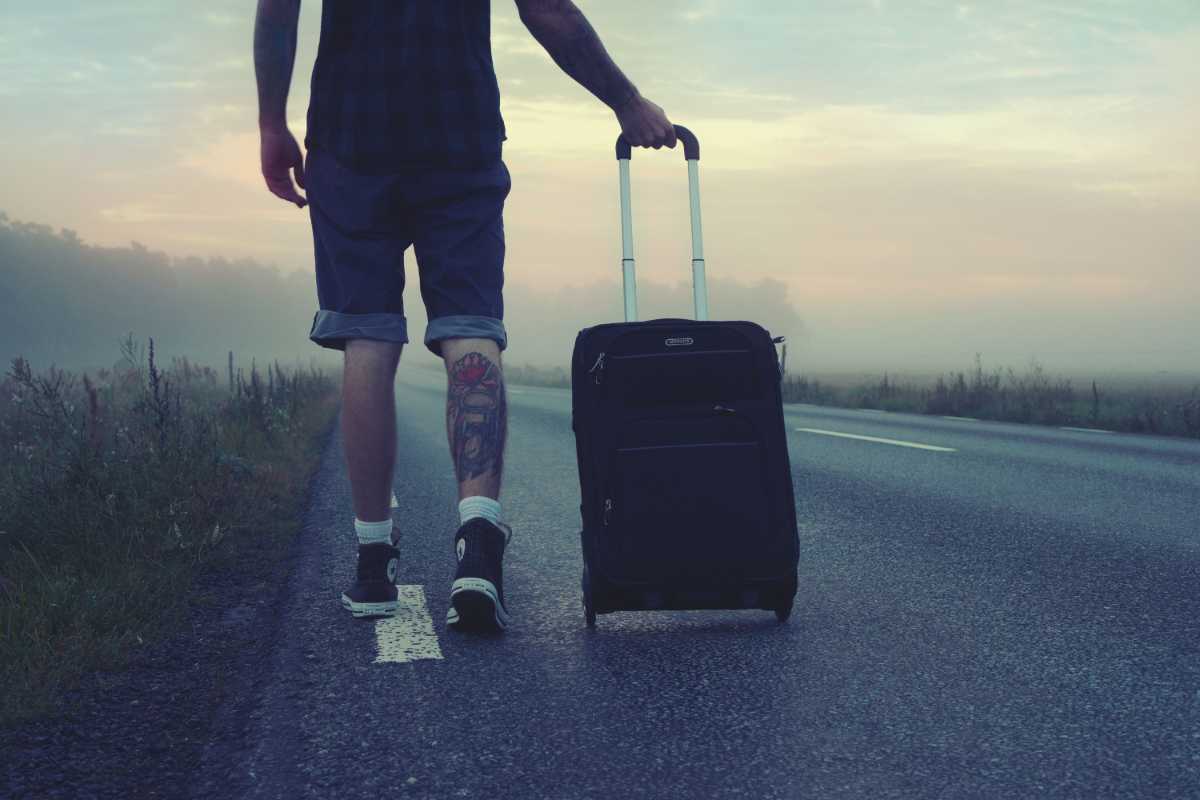 So you know which country you fancy moving to, and what career path you want to take. But jumping on that plane without adequately preparing yourself beforehand is only going to lead to disaster. There's lots to take into consideration to make sure you settle into your new country without any hitches. Here are just a few key pointers.
Health – The UK has arrangements with most European countries, so you don't need to pay for healthcare when visiting. Just remember your EHIC card. However, in many other countries you will have to pay, so make sure you're not caught out.
Finance – We're not even going to attempt to go into the full complexities of the financial implications of moving abroad but there are a few things to be aware of. Firstly, a lot of countries will expect you to prove you have a certain amount of money in your bank account for a certain length of time as a requirement for entry. Just make sure you've got enough tucked away. You might also need to continue paying tax or National Insurance contributions, and moving abroad might also affect your pension.
Accommodation – Finding somewhere to live permanently when you land in a new country can be tricky, especially if there's a language barrier. Make sure you don't sign any contracts that you don't understand, and seek legal advice when necessary.
Working in a foreign country is a once in a lifetime opportunity, to see the world and immerse yourself in a different culture whilst also gaining valuable work experience and boosting your future employability. It might involve a fair bit of stress and paperwork, but it's an experience you'll likely never forget.
Connect with Debut on Facebook, Twitter, and LinkedIn for more careers insights.