The rate of change in the tech sector is moving forward at an exponential rate - and so too are the jobs on offer.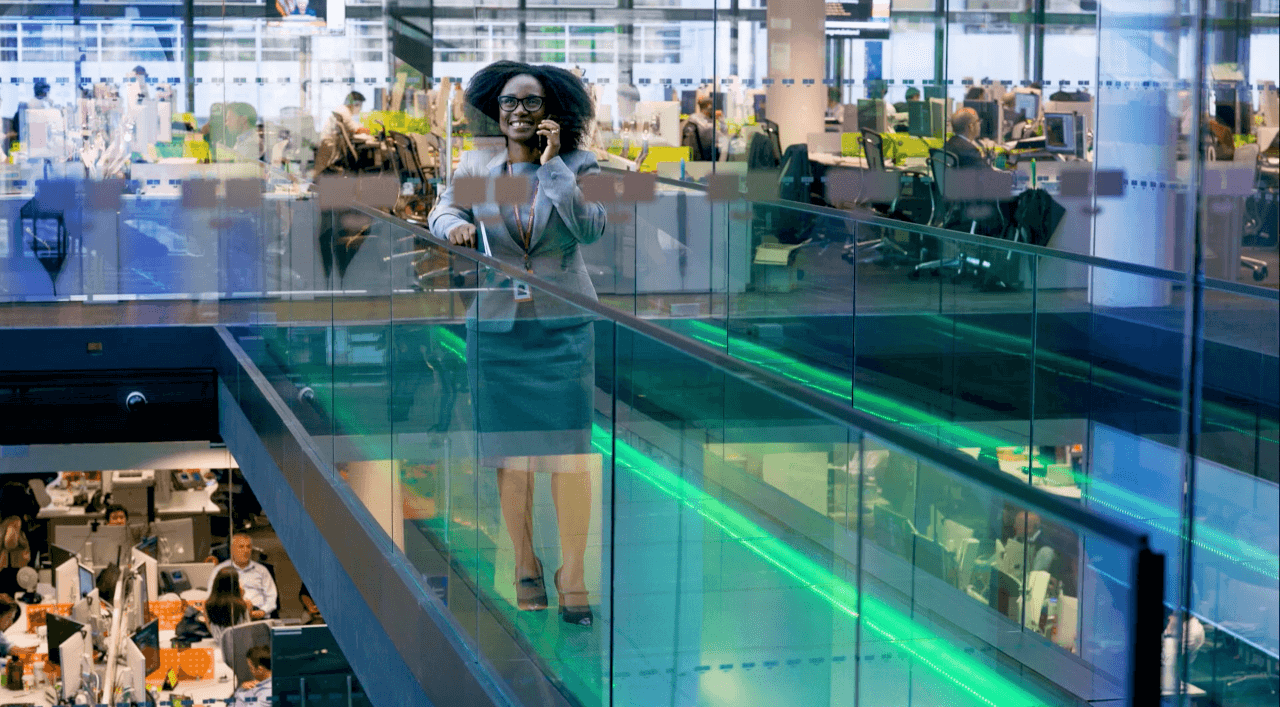 Technology has become an undeniably influential force on the way we live, work and do business. The rate of change in the tech sector is moving forward at an exponential rate – and so too are the jobs on offer.
But all this change can be hard to keep up with, so we recently invited EY along to DebutLive to talk us through some of the technology careers that are changing the world of work.
Clare Tomkins, a Student Recruitment Advisor for EY, and Cheryl Martin, Financial Services Cyber Security Partner, swung by to talk us through how EY is enabling others to leverage the significant advancements of technology across various industries. You can watch Clare and Cheryl talking about the significant technical advancements currently being made below, and don't forget you can always watch the whole livestream on the DebutLive tab of the app.
As usual we were unable to get through all the fantastic questions you sent in, so Clare and Cheryl kindly spent some time answering the remaining ones below.
Is training given to graduates when they use new technology at EY?
Yes, we provide lots of different training at EY. We have an online training platform that you can use to up-skill on a number of different topics in your own time.
We also have a new opportunity called EY Badges. You can decide to complete a badge at any time and often our EYX team in Shoreditch host Badges sessions, where you can complete them with other EY staff. One of the most popular badges is Blockchain, which is very relevant in the market currently. There are different levels that you can complete also depending on your prior knowledge.
What technology related roles do EY have now?
At the moment we are coming towards the end of our recruitment year, so we don't have many technology related roles remaining for you to apply to for. Do keep an eye open over the Summer and at start of the Autumn term 2018 to see when we open for roles commencing September 2019.
These may include, ITRA, Cyber, Technology Consulting and Data and Analytic roles. We advise you to get your application in early to avoid disappointment!
What happens if students feel pressured during the assessment centre?
We have a great student recruitment team that support with our assessment centres. They are friendly and approachable, so please do let them know if you are feeling nervous or pressured during the day.
They are there to help you and make you feel as comfortable as possible. Try not to get too worried though, the assessment centre at EY is for you to see if the company and role are for you – not just for us to assess you!
Do you have any advice for the graduate assessment centre?
Make sure you've done your research on EY and the role you have applied for so you are prepped beforehand. Also get to know the other candidates on the day as you will not be competing for one role. They could help you!
What other apprentice and graduate roles may become automated in the future?
As a whole, the more technology advances, the more automation we will begin to see. As a result, we will probably see all roles becoming more automated in the future.
This isn't necessarily a bad thing though; if we can automate some of the more repetitive work, then graduates have more time to work directly with clients and focus on developing relationships.
How can a student gain relevant experience to help them secure a job in technology at EY?
We have lots of different insight programmes that students can take part in. In particular, if you are interested in a career in technology, our Discover EY Digital programme may be for you. This takes place during the Easter holidays and gives you an insight into what EY are doing in the technology space. Our programme for 2019 hasn't opened for applications yet, but keep an eye out towards the autumn term!
What advice would you give someone looking to take on a technology role, given everything seems to be changing so much?
Try to move forward with the change and learn as it happens. If you can build your own knowledge in preparation for working within the technology sector, employers will be impressed that you understand the market and the changes that are occurring.
Also, try to use your own experience. You've most likely grown up with technology so you are an asset to many companies, as your technology use is innate. Don't be afraid to showcase your own knowledge and ideas.
Connect with Debut on Facebook, Twitter, and LinkedIn for more careers insights.