Leaders in the oil and gas sector are innovating and looking to the future for success and longevity - and none are being more proactive than BP.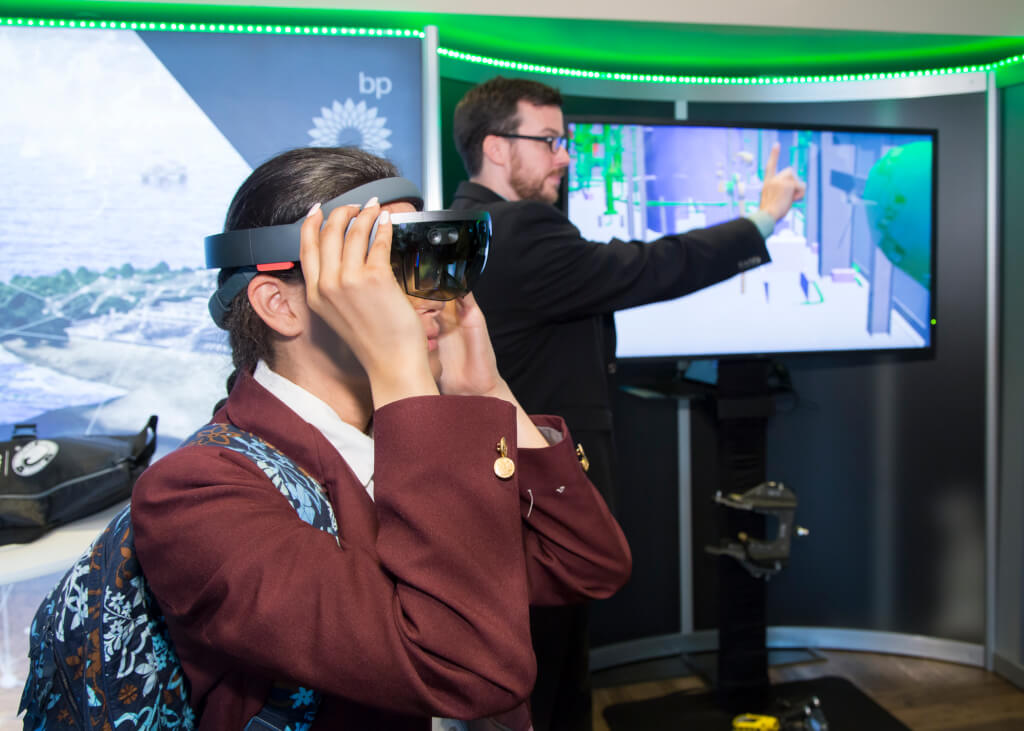 Although oil may literally be formed from dinosaurs (yeah, we remember our science GCSEs), there's nothing prehistoric about the innovations being made by leaders in the energy industry.
As the demand for energy grows alongside worldwide calls for more responsible production and supply, leaders in the sector are innovating and looking to the future for success and longevity – and none are being more proactive than BP.
'The dual challenge'
If not given proper due diligence, the future of the energy industry – and (without being too melodramatic) the planet overall – faces a bleak future.
The fact of the matter is society is faced with two key challenges: firstly there is a growing need to meet the increasing energy demands of a growing population, and secondly those responsible need to manage the effect an increase in energy production will have on the planet.
This is where technology and the 'Fourth Industrial Revolution' comes in (the Fourth Industrial Revolution refers to modern technology that is blurring the lines between the physical, digital and biological worlds, FYI).
Technology is "critical to the future of the global economy and the environment"; it will not only help produce more energy for the growing population, but will also be responsible for the above mentioned ethical management of such production.
… But what technology exactly are we talking about?
New tech, who dis?
The word 'innovation' is thrown around a lot in reference to developments across industries where it perhaps doesn't belong. But when discussing the innovations being made in the energy industry, this certainly isn't the case.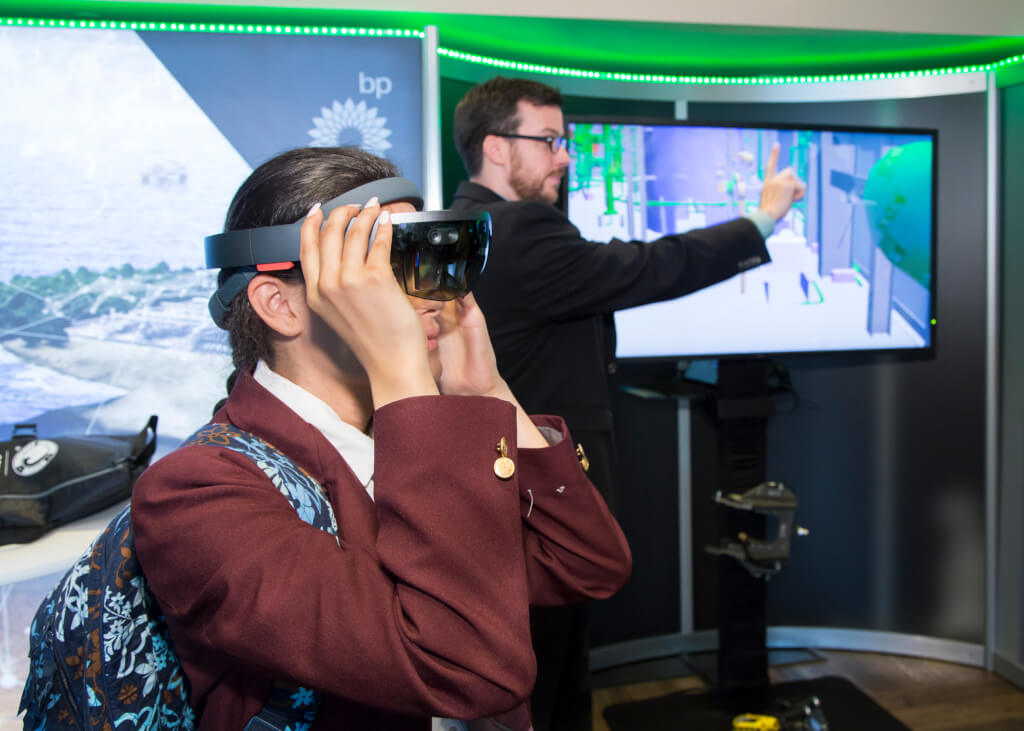 Numerous businesses have recognised the dual challenge society is faced with and are tackling it head-on through investment in innovation. For example, we bet you didn't think 3D printing could be key to protecting the future of the oil and gas industry, as well as the planet, did you?
Us neither, but that's exactly what BP are investing in. 3D printing is being used to manufacture bespoke components in a quicker and more efficient manner than traditional manufacturing to streamline supply chain processes.
Drones, blockchain and Big Data are all other forms of industry 4.0 technologies being used by the company to improve operations. Drones can be used to undertake routine inspections of pipelines, while blockchain is being used to help oil majors and trading firms finalise crude oil deals as well as improve transparency in the sector.
On top of the above there's BP Ventures; for more than 10 years, BP has been investing in game-changing technology companies, helping to accelerate innovation in the oil and gas sectors and energy industry more broadly.
To date, BP Ventures have invested over $450 million in emerging technology companies to help them shape future global energy systems, as well as transition into a low carbon company.
Just recently BP Ventures invested $500,000 in a Clean Energy Consortium and acquired the UK's largest electric vehicle charging company. Oh, and did we mention they've also invested $200 million in Lightsource (only Europe's largest solar development company) to drive growth in solar power development across the world?
They're not looking for short-term returns; they want their technical innovations to not only form a strong foundation for the future of the company, but the future of the planet as well.
And they are doing this by focusing in on a number of different areas, including advanced mobility, carbon management, bio-carbon and low-carbon products, power storage and digital transformation.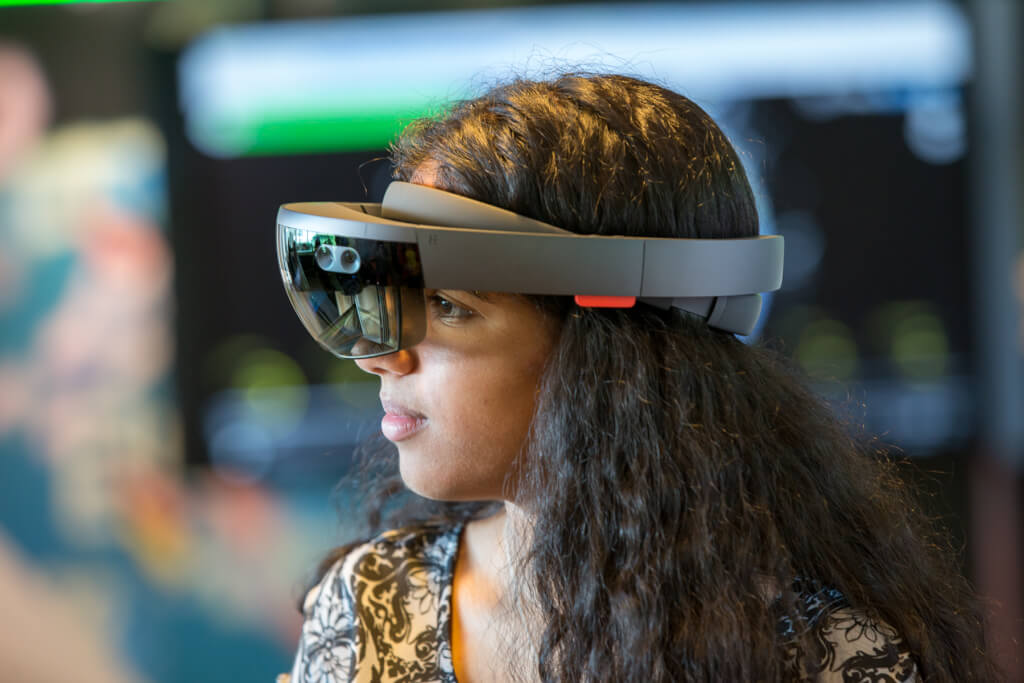 Twinning, Shazam, oil & gas
No, it's not a riddle – BP is working on a number of technological solutions to help improve processes in oil and gas production, including utilising Shazam-equivalent technology and digital twinning (we kid you not). And the best part is employees from all levels – graduates included – are getting involved.
Upstream technologists are using similar technology to that used by apps like Shazam to help distinguish the "acoustic signature" of sand entering a well (we didn't know that was a thing either…!)
Distributed Acoustic Sensing (DAS) is one of the latest technologies being utilised and ties into the above mentioned use of Big Data to help improve operations – and we mean big; a typical DAS cable generates the equivalent amount of data to 1,000 Netflix movies every hour!
BP are also using 'twinning' to help optimise production and save engineering time. Imagine a digital twin of the human body, with veins and arteries… only the veins and arteries in this case represent the pipes and flows in one of BP's wells. The data collected at each point (and again, there's a lot) relates to the flow within an actual working well – only with this tech running a simulation and test scenarios can take just a few minutes.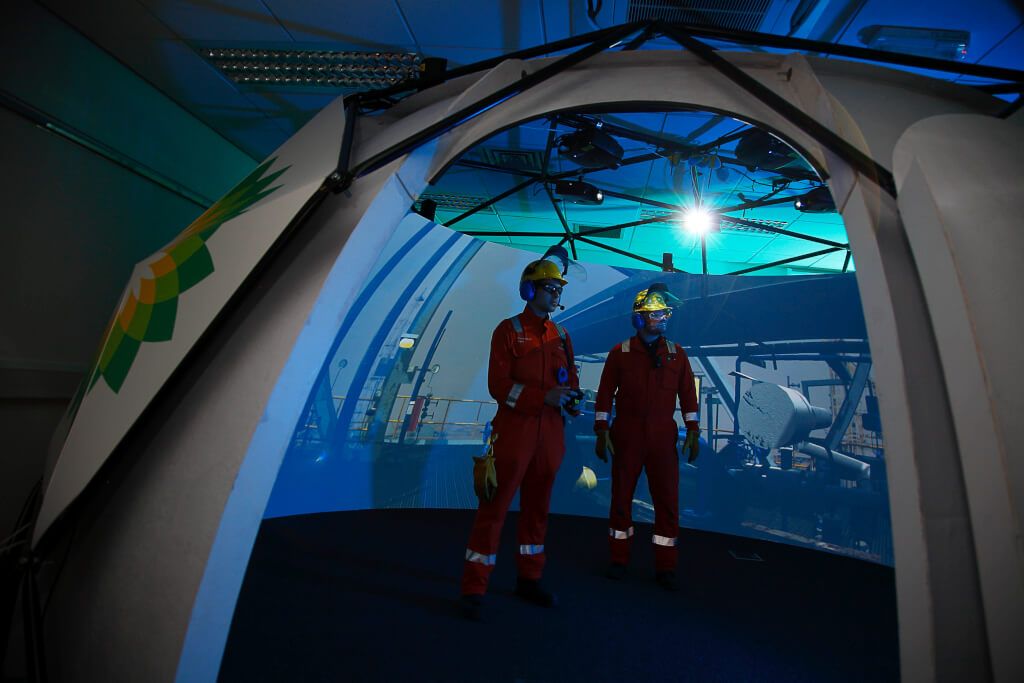 Change champions
While it's true that digital technologies such as smart phones, smart cars, intelligent cities etc. are becoming more popular and readily available – thus leading to an increasing demand on power – there is also an abundance of other digital technologies countering this rise.
It's estimated that digital technology could reduce overall net electricity demand by more than 25% by the year 2050. Tech such as smart meters, cognitive computing, AI and connected homes are all projected to reduce the demand on energy in the decades going forward. So despite a rise in power-hungry tech, it seems society will experience a decrease in power demand thanks to these innovative developments.
Thankfully, governments are recognising this; in the UK alone it was announced at the end of 2018 that ВЈ1.5 million will be invested in "ground-breaking, local, smart energy systems that are ready for roll out in the 2020s"; but without significant policy intervention from governments across the world, reducing emissions enough to keep global temperature rise to below two degrees (as specified in the Paris Agreement) will be impossible to achieve.
Alongside policy intervention, investments in emerging innovative energy tech, such as those made by BP, are also of the utmost importance. BP is making waves (another form of renewable energy – hello) in the sector – with many other businesses also following suit. As the energy industry is forced to adapt to changing legislation and businesses need to think more creatively about how they operate, investment in innovation will be key to longevity and success.
And so for those seeking a career working with groundbreaking tech that will also save the world, working in the oil and gas industry may be the perfect sector. It's time we properly put those dinosaurs to rest, don't you think?
Please visit the BP careers website for more details: www.bp.com/grads/uk
Download Debut and connect with us on Facebook, Twitter and LinkedIn for more careers insights.