We had O2 and a whole bunch of Debutants over to talk about careers, where the tech revolution is heading and - of course - to be fast-tracked.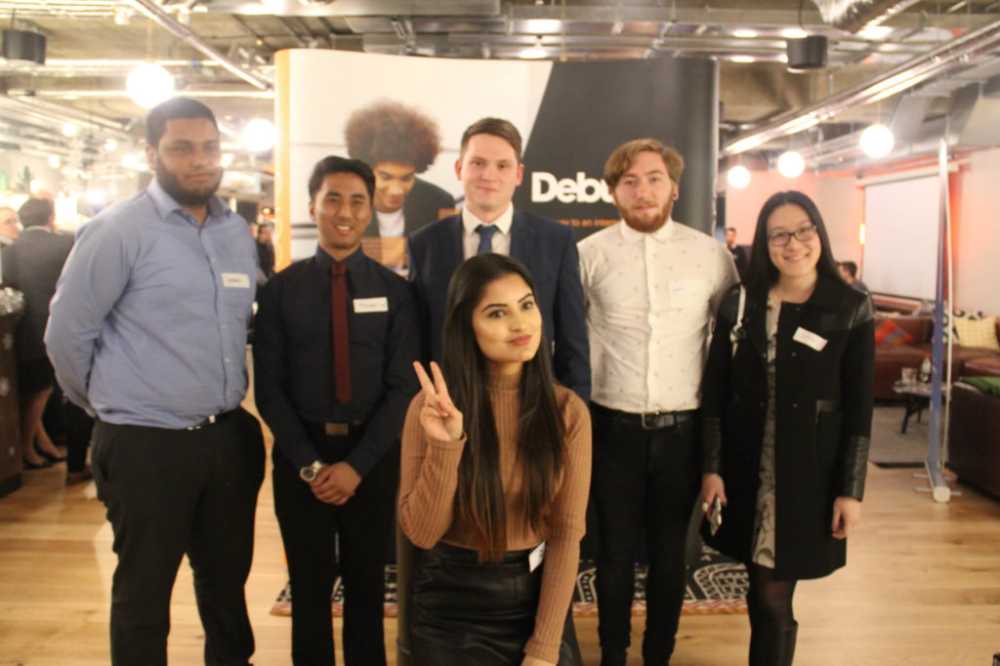 "What this is, is the beginning of implant technology," O2's Guru Marketing Manager Matt Henderson told the crowd, gesturing at a pair of Apple's new Air Bud wireless earphones.
"These are gonna be in your ears all the time. Soon, you'll be able to control your device without it leaving your pocket." What followed was the sound of 100 jaws hitting the floor. That's just the kind of insight you'd expect at a Debut event, and O2 were more than happy to oblige us.
Most of the keen, young crowd at Debut HQ last night came to our Future of Tech event to gain more of an understanding of how to successfuly apply for roles with our co-hosts at O2. When they got here, they got all of that and more.
Facts only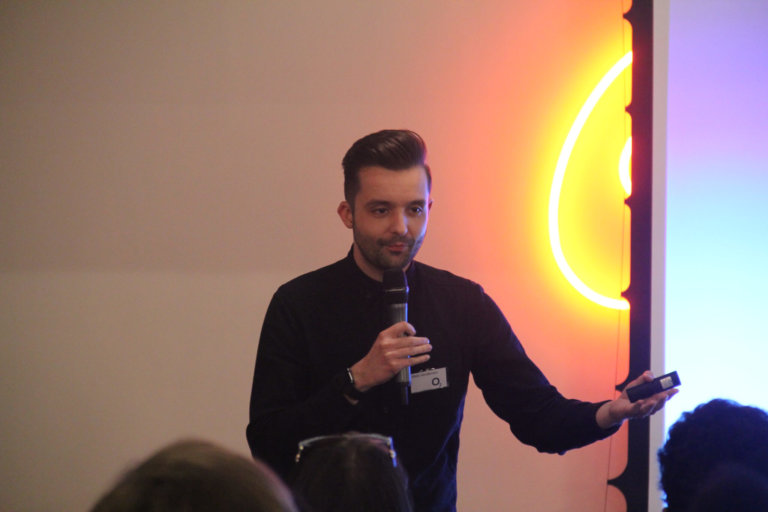 As usual it was a crowd of Debutants who really knew their stuff in attendance. The lion's share were computer whizzes, scientists, developers and designers, all with an interest in tech. Even so, the information Matt shared during his presentation kept everyone riveted. He told us all how new apps and technologies have the power to change lives. This is what the edge of your seat was made for.
Before that, we were treated to a presentation from Ellie Kendrick Thomas on opportunities and life at O2. It's as good as it sounds, best described as a mix of parkour at the office, flexible working, and free concert tickets. Went down pretty well, as you can imagine.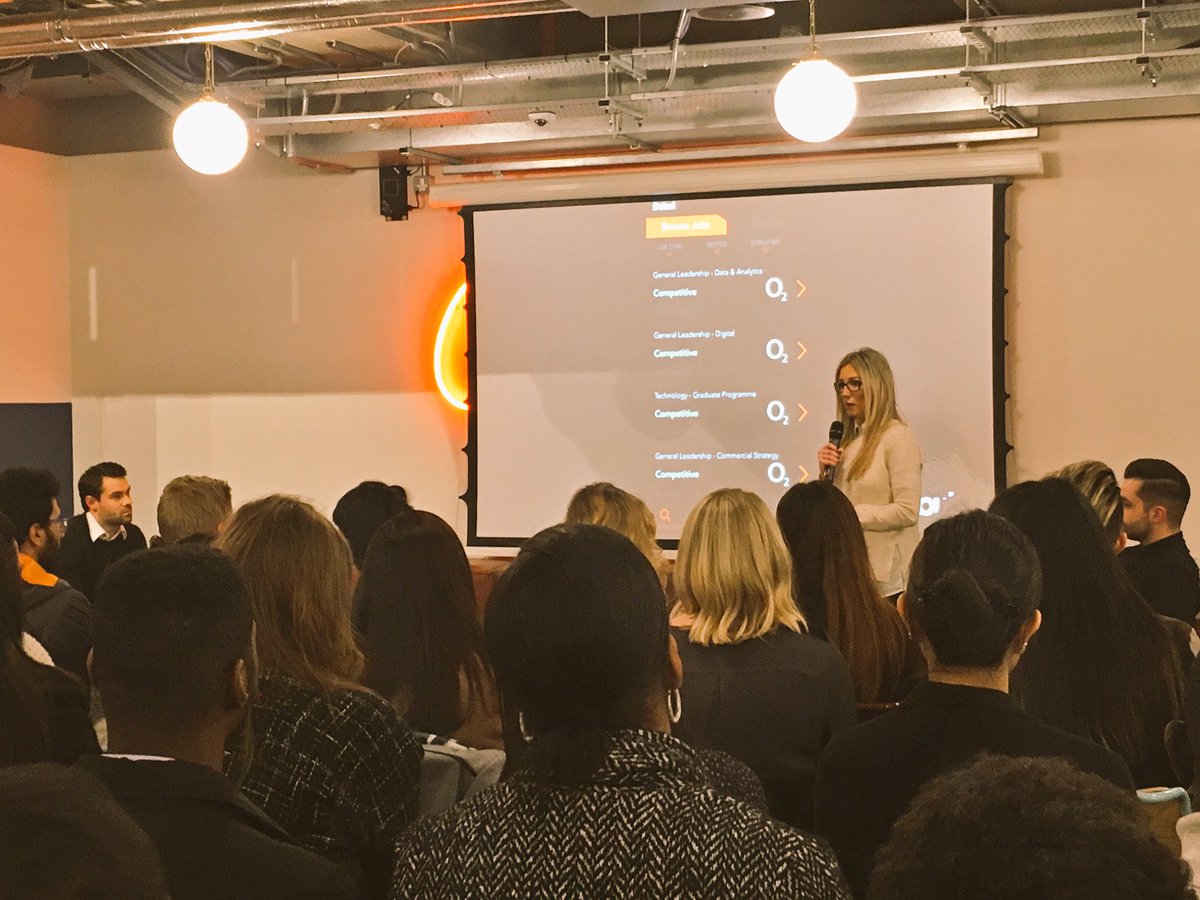 As far as collaborators go, O2 are perfect for Debut. This is a place with incredible company culture. They're all about having room to breathe and develop as a graduate, while reaping the benefits of your hard work. This made the news that multiple people would be fast-tracked over the course of the evening all the more tantalising.
The quiz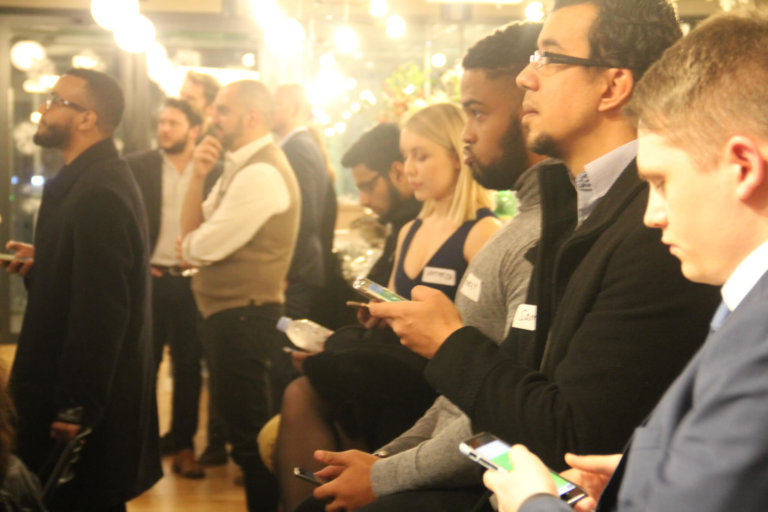 To help shine a light on the best and brightest in attendence, we put on a interactive quiz. Using the Kahoot app, Debutants had to identify pictures of the latest tech. The five fastest fingers would win one-on-one meetings with O2 recruiters.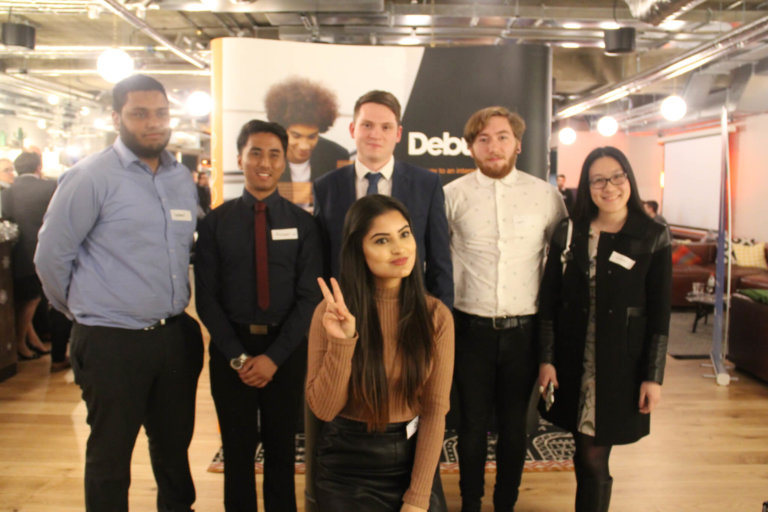 After quickly and correctly picking out smart mattresses and self -lacing Nikes, we found our five and they went off to have productive conversations with O2's waiting delegates. The rest of the crowd got a chance to ask their burning questions to a panel of enlightened O2 employees in a Q&A session.
I caught up with one of the winners, a chemistry grad named Chris in the networking portion of the evening. Though he was coy about the details of the meeting, he had plenty of nice things to say about the event. "It's a great atmosphere and all the information you need is condensed in one place," he tell me. "I'm definitely glad I came."
The edge of reality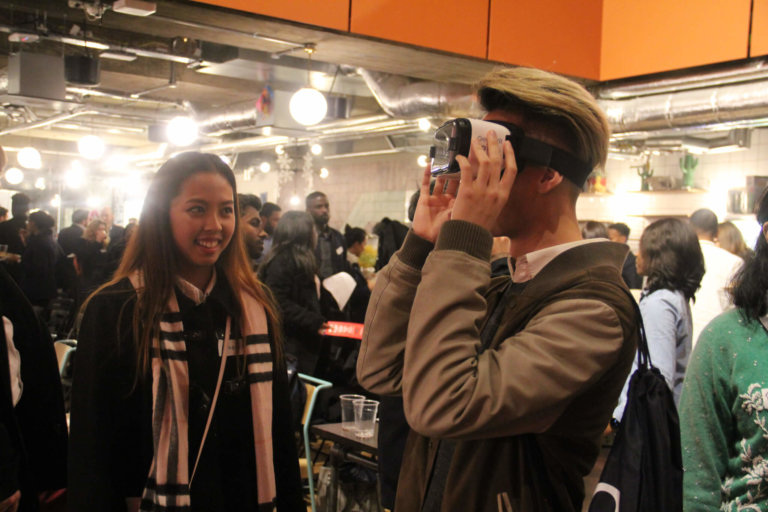 Afterwards, a networking session with a twist. O2 has brought along some of its famous Gurus with virtual reality headsets ready for anybody to try. It's probably safe to say they were enjoying the experience.
I decided to use the chance to mingle to get some hot takes from Debutants on the future of tech. Pranav, an enthusiastic computer science grad from Queen May has tonnes to say:
"The amount of tech is increasing at an exponential rate. Things that should take 5 or 10 years are being done in a matter of weeks and months", he explained to me. "I predict that we'll be living in a completely technological age in 20 years."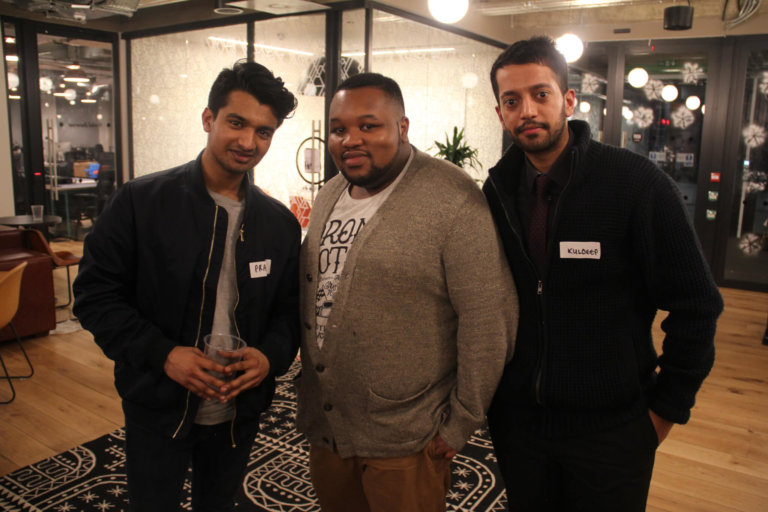 Feeling thoroughly schooled, I decided that the evening had been a great success. Everybody left with more than what they came in with. Some with valuable information, some with new contacts and a select few with a place at O2's assessment centre in the near future. Matt had told us all about how apps can make a difference to someone's life. If we can keep putting on events like this, the future of tech is bright. And apps like Debut definitely have a place in it.
Debut's Future of Tech event with O2 gets sci-fi