Breaking into the consulting industry, made easy – with our best advice for graduates You're a supreme problem-solver by nature, unafraid to get stuck in with issues that, at first glance, seem impossible. You're also interested in business… not just on the surface, but its inner,…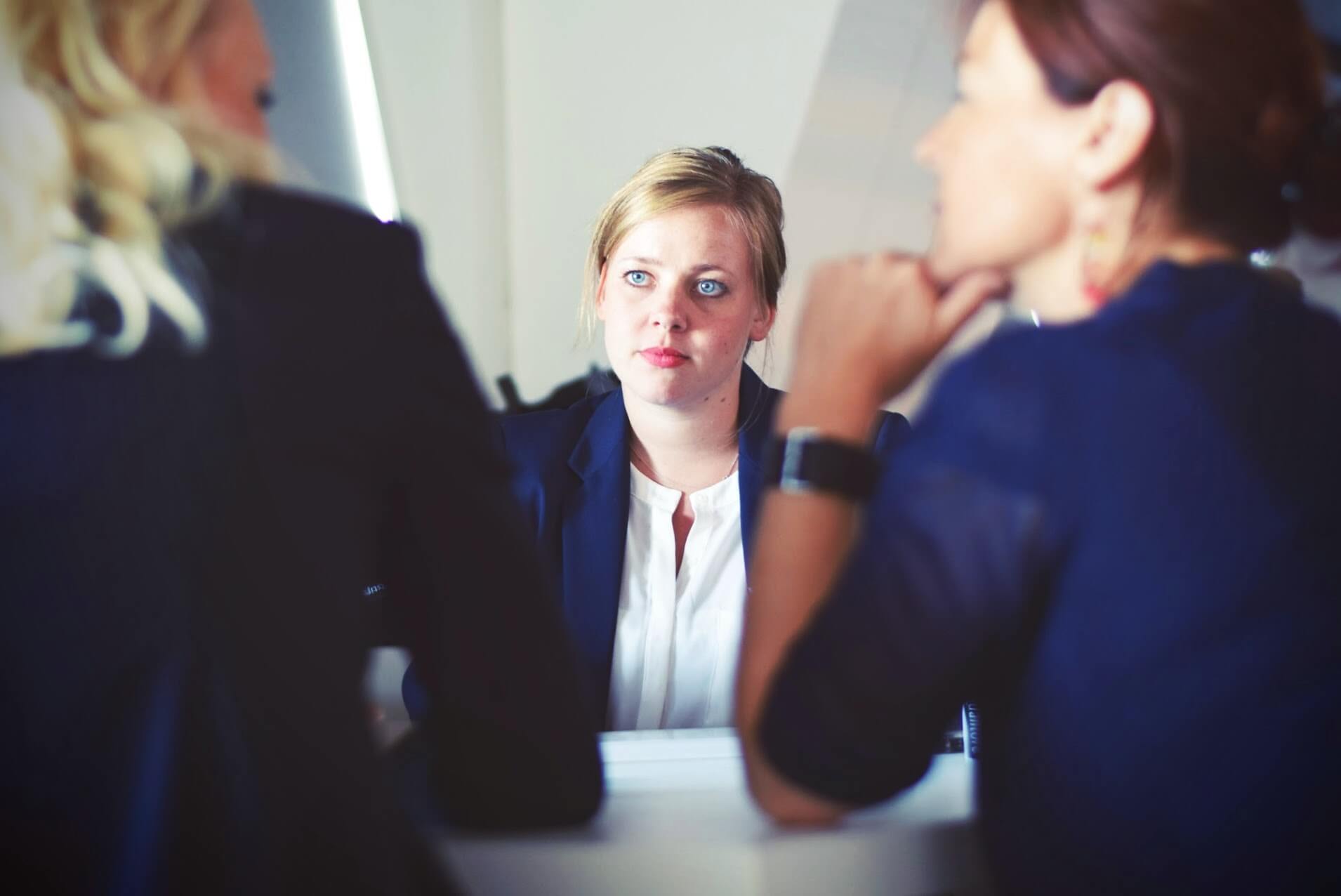 Breaking into the consulting industry, made easy – with our best advice for graduates
You're a supreme problem-solver by nature, unafraid to get stuck in with issues that, at first glance, seem impossible.
You're also interested in business… not just on the surface, but its inner, behind-the-scenes workings. Its structure, its strategies, its management, and its day-to-day operations. You love the idea of tinkering with them all, to help a company and its employees reach their full potential.
If you read those last few sentences whilst nodding your head furiously, a graduate career in management consulting could be exactly what fires you up.
But sought-after careers like these aren't necessarily easy to get – even when you're armed with a sparkly new degree.
Read on for more information about how to start a graduate career in management consulting…
…then download our free Debut App to apply for some of the most exciting opportunities, in one easy tap.
Why It's Hard To Break Into Management Consulting
Management consultants are the bringers of positive business change, and that doesn't come easy.
You'll be brought in specifically to work on big, hairy problems (because why would any company pay for an expensive team of consultants to solve the easy ones?), help effect huge business growth, or implement strategies that will see the company outperform its competition.
As well as working eye-wateringly long hours, you'll often play the role of the 'bad guy' – consultants are often called in to manage redundancies, for example – as well as having to convince senior company executives (often with large, easily bruised egos) to change the way they've been doing things for years.
As you can imagine, this isn't a career for the shy and retiring!
But on the flip side, the rewards can be immense.
Consulting salaries usually begin above-average starting figures for graduates, at around ВЈ30,000, with huge potential to increase your pay and bonuses along the way.
There can also be hugely generous perks thrown in, such as private healthcare, pension schemes, and swanky gym memberships.
Oh, and if you happen to work for a large firm with global clients, you could even get to travel the world, as you learn more and more about business.
Added to the fact that no two days are ever likely to be the same, since different businesses have different problems, and they all employ different people, which means your work is likely to be interesting and varied.
You'll also be expected to network and socialise extensively since a bulging contact list will be a definite plus in gaining potential new business for your firm. Having lots of contact information to draw upon will also help pull in the right sets of people and skills to suit different projects.
(By now, you can probably see why breaking into the industry tends to be difficult!)
What Skills Do You Need To Be A Successful Management Consultant?
Strong commercial awareness is a must, so you'll need to be the type of person who reads business books, and checks the Financial Times daily… if not quite for fun, then because it really, really interests you.
You'll also have to be comfortable working in teams that constantly change, with good interpersonal skills that help you build trusted relationships quickly, whilst immediately demonstrating your own credibility.
Flexibility in just about every area is key, too, as the job won't involve working a typical nine-to-five, could see you having to up sticks at a mere moment's notice, and deal confidently with unplanned project changes as soon as they crop up.
And finally, if you're an analytical soul who can transform reams of complex information into useful data that makes sense to everyone, that'd be great.
Is There An 'Ideal' Degree Subject For A Graduate Career In Management Consulting?
Not really, because the profession – and the typical client list – is so staggeringly diverse, that just about any subject will come in useful.
Your attention will be much better served by making sure your application is absolutely top-notch, with no attention to detail spared.
Whether you're filling out a form, or putting together a CV and cover letter, make sure you've checked the application requirements carefully, and if you can, get someone with a super critical eye to proofread it all for you.
That's because competition for graduate programmes tends to be extremely fierce, with recruiters selecting only the very best for further assessment.
When To Apply For Graduate Programmes In Management Consulting
While some consultancies recruit graduates all year round, many will have specific closing dates.
If you want to apply for a specific graduate programme in a large global firm (such as Deloitte, McKinsey, or KPMG) then don't leave it to chance.
Check their websites regularly for programme opening dates, and while you're there, do some critical research about the skills they tend to look for in their ideal graduate recruits.
This will help you build the right application, and make an approach that's more likely to grab their attention for the right reasons.
Some consulting websites will even showcase real-life case studies that provide deeper insight into the type of work they do, which can be extremely valuable when it comes to discussing examples at a later interview.
Don't forget, you can download our free Debut App for additional insights into a graduate management consulting career, and apply for opportunities in one tap.
Are There Other Options To Help Begin A Graduate Management Consulting Career?
If you research the type of consulting you're most interested in, you may be able to apply directly to a smaller, more niche firm.
Consultants' skills span all areas of business, including the following:
Marketing

HR

Corporate finance

IT

Customer service

Supply chain management

Business strategy
You could narrow the field down even further by researching the industry sector you'd most like to work in, or can demonstrate particular interest or knowledge. These could include healthcare, manufacturing, media, hospitality, or retail.
Piecing together the type of consulting career that could suit you best will take some time and effort. But vitally, it could also propel you straight towards just the right opportunities, marking you out as a resourceful and determined candidate.
How To Find The Right Graduate Jobs In Management Consulting
Start by downloading our free Debut App, which we've packed full of juicy opportunities from top graduate employers.
You could even get talent spotted by the firm you've had your eye on!
In the meantime, track all your applications and follow your favourite companies with ease, while gorging yourself on Debut Insights… a super useful resource that's filled with practical advice.
Prefer something a little more light-hearted? Play a fun, educational game instead – without a single ad to distract you.