Nailing down your first HR job after graduation can feel a bit like a game of cat and mouse. And you're always the cat, while that wiley mouse slips away from you every time. But, while HR is certainly competitive there is a lot of stuff you…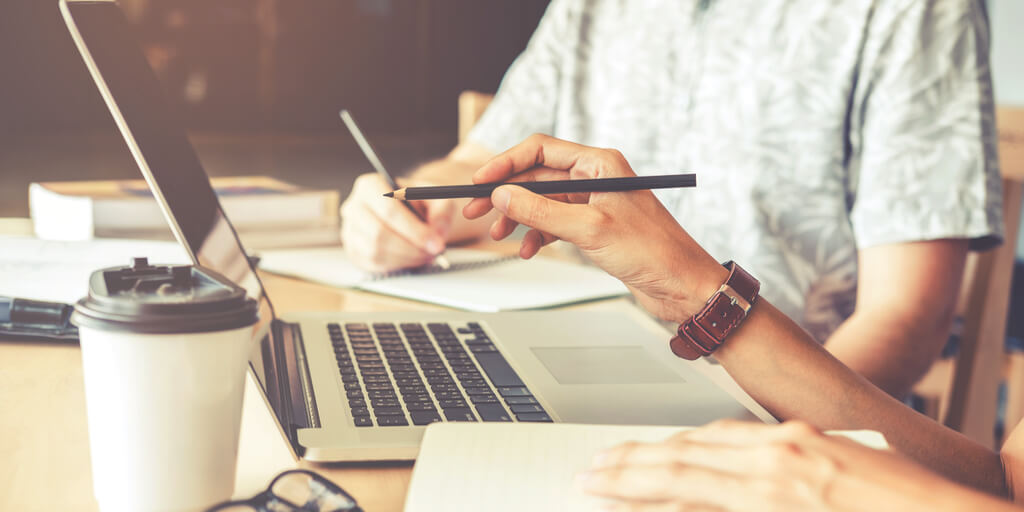 Nailing down your first HR job after graduation can feel a bit like a game of cat and mouse. And you're always the cat, while that wiley mouse slips away from you every time.
But, while HR is certainly competitive there is a lot of stuff you can do to give yourself the best chance at snagging a gig pretty soon after you graduate. Here's our run through to make it happen for you, guaranteed to be free of cat and mouse analogies from this point on.
Narrow Down Your Targets
Before it's time to start putting a job application together, you need to come up with a game plan. Or, as Zac Effron so succinctly puts it, you've got to get your head in the game.
There are a couple of different ways to make your way into HR, so it's worth thinking about which one would work best for you, as that will help you frame your experience, skills, and job-hunting strategy.
Graduate Schemes
A number of bigger employers run annual human resources graduate schemes, which while competitive, are a good shout if you'd like to work for a big employer and are keen to further your professional development in a structured way.
In general, you'll be expected to have or be predicted at least a 2:1 in your degree, though some schemes are open to those with 2:2s, especially if you've got relevant work experience or have taken on further postgraduate study. It's also worth pointing out here that you can apply with pretty much any degree discipline.
These schemes tend to have pretty rigorous assessments – you'll probably have to put together a substantial online application, most likely followed up by psychometric testing, assessment centres and a number of interviews.
If this sounds like your kind of thing, it's worth taking a look at our jobs board to check out the latest openings, as well as keeping your eye on a couple of the big name players such as:
RBS

Airbus

Rolls Royce

Hiscox

Royal Mail

Siemens

BP

Civil Service Fast Stream
In general, you'll be looking at somewhere between ВЈ27-32,000pa when you first start out, which will go up as you progress and gain more professional qualifications and experience.
Smaller Employers
On the flip side, don't be too quick to discount smaller outfits either. Put it this way – pretty much every business you've ever come into contact with probably has an HR department, so there really is scope for the role to take you anyway.
While the pay might not start off quite as high at a smaller firm, there will be much less competition for roles, and you could end up taking on a lot more responsibility more quickly. While you could be part of a team of hundreds at a multinational, in a small business, it could be just one or two people.
The good news is that Chartered Institute of Personnel and Development (CIPD) qualifications are pretty standard throughout the industry too, so even if you do end up working for a smaller employer, there's a strong chance you'll get to continue on with your learning as well, though it might be slightly less structured.
These roles will often require a bit more digging to find – you'll need to comb job websites for keywords and locations and may even want to fire off some speculative applications or draw up shortlists of businesses in a given area. For a start, try the (CIPD) or specialist HR titles like People Management.
The 'Side Step' Method
Finally, if you're unsure about your ability to walk straight into a graduate HR job, or just want to get your foot in the door with a particular company, it could be worth taking a more broad approach to your job search.
Human resources is a competitive field (we might have mentioned a few times) and it's not uncommon for people to take other admin jobs lower down the rung first off, before taking a side step a bit later on.
Particularly if you have a company you're really keen to work for, this method is a good way of getting yourself into the room, as well as understanding the internal workings of the company.
Put Together A Killer CV And Application
Once you've set down the kind of jobs you're looking for, the next step is to get yourself to the interview stage. It's basically like the X Factor, but instead of Rylan it's your CV in front of a series of hiring managers.
We've written a whole guide to nail your CV here, but there are a couple of simple points that are worth bearing in mind for all points of your application.
Think About All Areas Of HR
Human resources isn't just about hiring and firing people, and it's definitely a lot less about the latter than you think. It covers a really huge range of stuff from learning and development to staff support, flexible working requests to restructures, recruitment to workplace issues. Yep, there's a lot going on down in HR.
It might sound simple, but make sure you're showing off the broadest range of experiences and skills possible in your application. Wherever you end up working you'll be across a variety of stuff, so it pays to show that you've thought about how your experience lends to all aspects of the role.
Keep Your Writing Clear And Concise
Whether we're talking about your CV, cover letter, or application questions, the key to getting to the next stage is keeping it concise, and that's something that comes with practice. Hiring managers will be sifting through hundreds of candidates, so make sure every word deserves to be there.
Go through your application multiple times before you press go and be ruthless – get the red pen out and cut anything that doesn't deserve to be there, and then see if your family or friends think anything else should go for the chop too.
Make Your Education The Star Of The Show
It might sound the opposite of what you'd hear for other industries, where you're often told to put your experience section above your education, but trust us on this one. HR as an industry is big on professional development throughout your career, and that starts with your degree.
Make sure your education section is at the top of your degree, and make sure to include any relevant modules or placements as bullet points underneath. Similarly, if you've taken any further training from the CIPD, or your course is accredited, make sure to mention that too.
Less Is More When It Comes To Jobs
Whether you're applying for some of the big name schemes or local businesses, the biggest advice we can give you is to step away from the scattergun approach. Sure, you might apply to more jobs if you send a blanket CV and cover letter to everyone, but that doesn't mean you'll get any interviews.
For each application, you'll want to put in a custom CV, cover letter and application. It needs to clearly show it hits the bullet points they're looking for in the job specification, and you want to make the hiring manager feel like you really want to work for them. Because you do.
And, if that stuff all sounds like it takes time, that's because it does. It's much better to take your time over a few applications so you actually get results, rather than rack up meaningless numbers.
Make Sure You've Got The Right Skills
As with any job, HR gigs are looking for you to have certain skills. Basically, you need to be the Inspector Gadget of human resources, and while the requirements might change slightly from job to job, most places are looking for a similar selection of skills.
Interpersonal Skills
This is the biggie. As the name suggests human resources is basically about managing the humans who work in any given organisation.
You could end up dealing with any number of sensitive or tricky discussions from staff, so you'll be expected to show empathy, fairness, tact, and discretion. More broadly, you'll be expected to get on with a broad range of people throughout the company.
IT & Numeracy Skills
Equally important as soft skills is your ability to deal with software, systems, and raw numbers.
You could be dealing with everything from managing payroll to setting a budget, most of which will involve using specialist software, so firms will be looking for people who know their way around a computer while keeping the bottom line in mind.
Organisational Skills
Finally, it almost goes without saying that you'll need to be good at keeping yourself organised to snag a job in human resources.
Pretty much the whole of the rest of the business depends on the HR department to be keeping across a lot of stuff, so you'll have to be able to manage your own time as well as paying scrupulous attention to detail.
Prepare Thoroughly For Interview
It's easy to get hung up on CVs and cover letters, but these are actually just the tools to get you into the door for an interview. As a general rule, you should be spending just as much time preparing for an interview as you would put together an application.
Research The Company
Hopefully, you'll have done some snooping for your initial application, but now's the time to take a deep dive. Take a look at the company careers' website – what kind of values do they put across? What's the overall feel of the company?
Similarly, take a look at what they've been up to recently. You might be working in the HR department, but it's still important to know what they're goals and aims are and how you fit into that, so look out for things like interviews with the CEO or recent product launches.
Remind Yourself Of The Job And Your Application
Job application processes these days feel longer than a Pirates of the Caribbean film, so it's probably been a while since you looked at what you submitted. Give yourself a heads up by meticulously going through both your application and the job role beforehand.
Try to be critical and pick holes in what you've written, so you can prepare answers if they ask you about any gaps or motivations, and be prepared to talk through any previous work experience and give examples or further details.
Think About What Questions They'll Ask
More broadly, it's worth preparing some answers to common questions in advance, and despite what you may have heard, there's absolutely nothing wrong with bringing a notebook with a few bullet points of stuff you want to make sure you bring up.
It's equally useful for jotting down things you want to ask later while the interview is ongoing, or bits you want to remember to say to a particularly long question.
All in all, human resources interviews are likely to put stuff to you about your interpersonal and team skills, so try to think of examples where you've smoothed over disputes, worked collaboratively or solved a sensitive problem.
And What Will You Ask Them?
And, while we're here, it's worth thinking about what questions you could be asking them as well. Pretty much every interview will finish with an opportunity to ask questions, so don't let it be an awkward ending.
If you're struggling, think about asking around the training and development aspects of the role, or what previous employees have gone on to do next. Equally, it's worth showing an interest in the company's ambitions over the next few years, or you might want to note down some follow-ups during the course of your chat.
Learn From The Experience
Finally, remember that interviews are all part of the process, so don't let it get you down if you don't clinch it the first time. As soon as you get out of the room jot down the questions you were asked, how you responded, and how it felt, all of which will help to give you a bigger picture of what to tweak next time around.