The lure of becoming an entrepreneur is undeniably strong, but a lot of people don't know where to start. Enter: EY...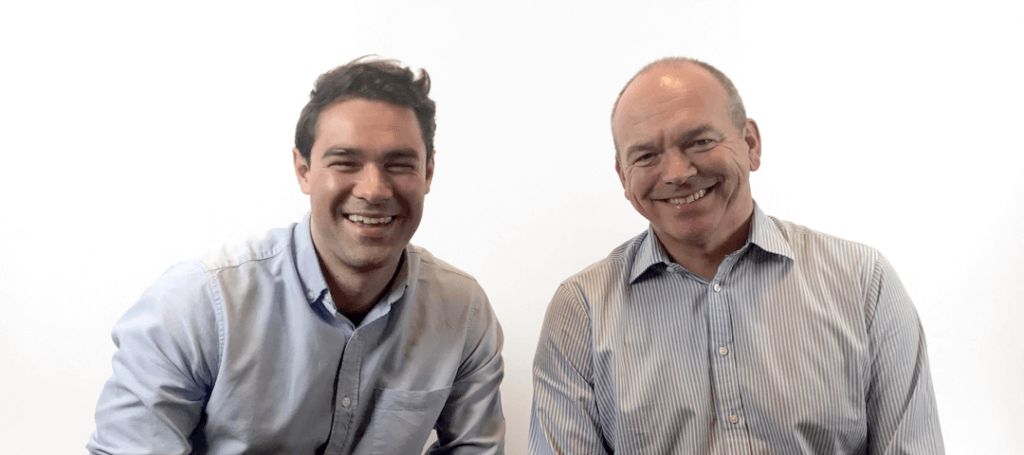 The lure of becoming an entrepreneur is undeniably strong, but for a lot of people it can be difficult to know how to start out on their entrepreneurial journey.
Most young people are bristling with fantastic ideas and simply need a helping hand to get them off the ground. But who should they turn to in order to achieve this? Well luckily we have a big not-so-secret to tell you: EY can help.
Just recently we welcomed EY onto DebutLive to discuss exactly how companies such as themselves are helping employees with an entrepreneurial spirit achieve their goals. And Debut's very own CEO and Founder, Charlie Taylor (who is an EY alumni, if you didn't know) even stepped in to help.
Check out a snippet from the livestream below, and don't forget to check out the entire video on the DebutLive tab of our app.
Now, naturally we received a lot of questions and didn't quite have time to answer them all. Thankfully both EY and Charlie had time spare to provide some amazing feedback to all your questions below.
How do you encourage an entrepreneurial culture without just pushing people to start their own company?
EY: We talk often about an entrepreneurial mindset – this doesn't mean you want to be an entrepreneur, but the ability to think differently, creatively and innovatively is important. It ensures that our people are doing their best work for our clients and always coming with new ideas on how to solve challenges. We have some great info on utilising these skills in business on our website.
Do you think people are born with an entrepreneurial spirit? Is it innate or can it be nurtured?
Charlie: A bit of both. While I've always been entrepreneurial and the idea for Debut came from me and my experience applying for graduate jobs, that spark to pursue it was definitely nurtured by EY.
Does EY support an employee's individual entrepreneurial activities outside of work?
EY: Starting your career off on a graduate programme at any organisation can be hard work. Maybe for the first time in your life you're working Monday-Friday, and at EY you also have time set aside for your professional qualification study and exams. Sometimes you'll work long hours too – this is the nature of the work. But it's not consistent and we firmly believe in flexible working arrangements for all our people.
If you have a passion outside work you can speak with your manager and/or career counsellor on how you can get support. We certainly support the individual strengths and passions of our people and encourage a healthy work/life balance.
What would you advise on time management if someone wants to embark on an entrepreneurial journey?
Charlie: There is so much to consider when starting off on your own that time management is absolutely crucial. First off you need to accept that it won't be a 9-5, Monday-Friday job – starting your own business takes a lot of time, so be prepared to work hard! Secondly, you need to recognise your priorities; that will determine how you manage your time. Make sure you know what are your main priorities and schedule your workflow accordingly for them.
What would you say is the most important skill you look for in students who wish to work at EY? What will help them become the best version of themselves (as an entrepreneur)?
EY: Strengths is a big one for us. If you're doing something you love you'll enjoy your job, and let's face it we spend most of our time at work – so make sure it's something you like to do!
If you find the strengths you're good at and work on developing the ones you're not so great at, this will help you on your career journey. Some of the qualities to be an intrapreneur are: creativity, communication, networking, commitment and leadership. I would also say resilience is key as you may have setbacks, but you need to have the courage to keep trying.
When you discussed working your normal job alongside being an entrepreneur, you mentioned discipline. How do you personally keep yourself disciplined and motivated?
Charlie: Knowing my priorities and being good at time management, but also always remembering the bigger picture. The thing that kept me going through the initial hectic months of working at EY and launching Debut was remembering why I was doing it: what Debut stands for and what it could do. It's an app that is literally changing the lives of thousands of students, and that really helped discipline and guide me.
Using Debut as an example, what kind of business impact/value does entrepreneurship drive to EY and towards EY's vision of building a better working world?
EY: Entrepreneurs make a huge difference to the global economy. They not only have great creative ideas, but also the drive to make them a reality. They use their fresh thinking and hard work to create positive social change – bringing new concepts and products to the economy, and creating jobs and wealth.
For over 30 years we've been working with entrepreneurial fast-growth companies, adapting our experience, industry capabilities and resources. We work with companies who are receiving their first venture funding through to large mid-cap companies, whose value and revenues may be quite a lot more.

How do entrepreneurs balance gut instincts vs hard data?
Charlie: It's about having the right team with you to help when you come to a crossroads in the decision making process. Balance comes from those around you in small start-ups such as Debut, and everything we do is a joint decision across our different departments, using hard data and expertise from a range of sources / people.
Do mentors aim to stay on as mentors if a graduate leaves to become an entrepreneur?
EY: One of the most important aspects of starting your career is the relationships and networks you build. There are no rules and restrictions around continued mentorship if you leave the firm but it would depend on the mentor's time and availability. Mentors for our people is an extremely important aspect of personal development and growth at the firm. We have a system that allows all our people to be matched with a mentor within the organisation for varying reasons and requirements.
How did your time at EY shape you and prepare you for any entrepreneurial endeavours you have embarked on?
Charlie: EY is a fantastic organisation that prides itself on putting its grads right into the heart of the business. You're given real responsibility and training from the start, so it really helped mould me and many others in a way that equipped us with the strengths and skills needed to become successful entrepreneurs.
How does EY use social media such as Facebook to hire people and get in contact with them?
EY: Our presence on social media is one way for us to always be available to speak to people and answer their questions. An individual's social profile has no relevance to hiring decisions within the firm and it's not looked at.
How did EY's company culture help in self-growth and how easy did you find approaching senior colleagues?
Charlie: They ensured every employee – whether a grad like myself or someone more senior – had both the autonomy and support they needed to succeed. This obviously differed from individual to individual, but a mix of those two definitely allows people to grow and flourish. Senior members of the EY team were also very approachable, and one even became my mentor!
Do you encourage your employees to work with people from different departments? Do you consider this an advantage for your business?
EY: Almost all of our people will work with colleagues across service lines, across industry (UK and Financial Services) and across the globe as many of our clients' challenges will extend beyond one service offering. It is an advantage for any firm that enables its people to work across teams to ensure the work we do for our clients is thorough.
What would you say are the fundamentals in maintaining culture and diversity within the company?
Charlie: At Debut we have an amazing culture that ensures everyone is involved in every part of the business. We have weekly catch-ups where every department shares what they've been working on and every effort is applauded and recognised; this means everyone is conscious of what's going on and no one feels left out.
What this also does is encourage diversity of thought, as those from every level – interns up to the C-suite – share their experiences, and the space is open for collaboration and questioning decisions to ensure Debut is in a strong position.
Is it better to know a bit of everything or gain couple of skills and make them your strengths?
EY: It's always great to know what your strengths are. In the world of work it's great to be able to articulate them to future employers. However, it's also very good to understand your areas for development and how and where you can improve. This will ensure you're always working outside your comfort zone and become more resourceful.
How can an entrepreneur know when s/he is prepared to start their own business?
Charlie: There is no lightbulb moment when you'll suddenly be prepared – I don't think any entrepreneur has been 100% ready for what starting your own business really entails. That being said there are ways you can ensure you've got a strong foundation to fall back on: research the market, do competitor analysis and really know your product or service inside-out.
How does EY allow students who struggled with their grades at university secure a chance at getting onto a grad scheme?
EY: We don't have degree requirements (grades) for our programmes – have a watch of our previous live stream titled 'Why you don't need a 2:1 to apply to EY'. Our process is built around understanding your strengths and motivations for joining EY.
I would be honest in your entire application and ensure you complete all aspects; if you need to speak to anyone about your application, we have a dedicated student recruitment help line.
What are some examples of transferable skills that you have learned from working at EY that now help you in your own organisation?
Charlie: There are myriad to choose from: the top two would be leadership and teamwork. As a CEO, particularly of a start-up, both of these skills are absolutely necessary.
Do you take students from an engineering background?
EY: We accept applications from ALL degree backgrounds. We know that the skills you have from completing your high school and/or university subjects are transferable to a career within business. We also have a number of roles that are highly technical.
How is one able to keep their entrepreneurial spirit alive as the company grows and the work becomes more challenging (particularly as one grows within the company)?
Charlie: I don't think you ever lose your entrepreneurial spirit, it just gets channelled into other things – such as new developments or services within a company. As the company grows, so do your ideas and the resources to deliver on them, so it's actually very exciting. No itchy entrepreneurial-feet!
What's the technology section like at EY?
EY: Technology is embedded in our service lines, so there are technology areas across all four of our service lines, Assurance, Consulting, Tax and Transactions. We also have a dedicated innovation centre, EYX, that's based in London where our service lines work together on innovation to develop forward thinking strategies and technologies. You can find out more here.
How do you feel your extracurricular activities benefited you?
Charlie: Working as an army reservist and school governor provided me with two very different but very valuable experiences. As an army reservist, I was part of a wider team which helped me in creating Debut and working and supporting the team here; as a school governor, I had responsibilities at a higher level which definitely put me in good stead as a CEO.
What qualities are EY seeking in individuals who apply to the graduate programme?
EY: We look for a wide range of skills in the students we hire, this ensures we have a diverse workforce and each person brings a different perspective to the table. We have a section on our site dedicated to the importance of developing future skills, and getting you ready for a career in business.
Technology is affecting the way we do business with clients and in the future all meetings may be digital and services could be purchased online. How would this change affect EY?
EY: We're already doing a lot of work with our clients and internally at EY to adjust to the disruption we're seeing. Technology is affecting our world of work, and it will continue to do so. We're implementing technology into our service offerings, but we are a people business and any technology that is being implemented means there is more room for our employees to focus on building client relationships and their creative problem solving skills to meet the needs of our clients.
Technology is set to disrupt all types of business – we can't see what is coming, but if we continue to work agile and ensure we're disrupting ourselves and our clients, we'll stay ahead of the curve.
How does EY help students from disadvantaged backgrounds? In particular when it comes to unpaid internships.
EY: We don't discriminate against anyone who applies to any of our programmes or job opportunities. We have a blind CV process throughout the application and interview stages, plus all our placements and internships are paid and we reimburse students for any out of pocket expenses during the application process. You should feel completely comfortable that we're looking for your individual strengths, and not your background.
How does EY help employees work internationally?
EY: EY is the most globally integrated of the 'Big 4' and as such there are numerous opportunities for you to work internationally, whether that is a secondment for a set period of time or a permanent move to another EY office.
The best thing is to discuss these opportunities once in the firm to understand what is required, how you can drive this and if it is something you are passionate about. It's also important to realise that on a daily basis you could be on a client engagement with a global team, so it's important for all our people to understand how to work with other cultures and backgrounds.
Download Debut and connect with us on Facebook, Twitter and LinkedIn for more careers insights.