If you're looking for a future-focused career that packs a serious global punch… well, let's say you've come to the right place. The way we use our planet's limited resources is a smoking hot topic for just about everybody right now. We all want to live…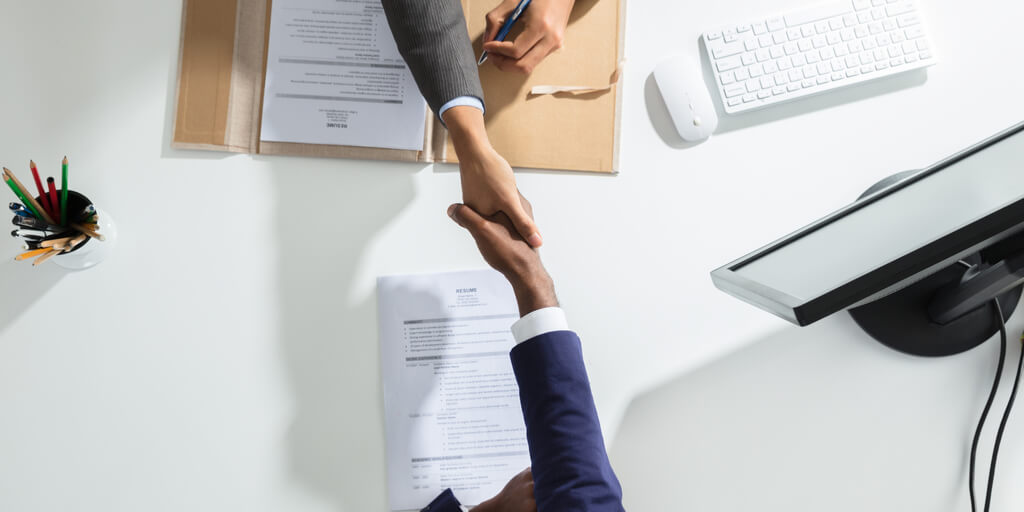 If you're looking for a future-focused career that packs a serious global punch… well, let's say you've come to the right place.
The way we use our planet's limited resources is a smoking hot topic for just about everybody right now. We all want to live our best lives, but we want to combine that with achieving 'green' goals like battling climate change and increasing protection for our environment.
Though there's still a long way to go, positive progress is being made. Ever since the Climate Change Act was passed in the UK way back in 2008, low carbon generation has increased to 51% (from 20%) of total power production. In recent decades, we've also seen innovative ideas like solar and wind power generation become more widespread.
Oh, and the UK is currently on course to introduce five new nuclear plants as early as 2030.
Rather brilliantly, larger companies have started throwing their bulk behind the energy revolution, too. Over the past four years, seven heavyweights of the 'traditional' oil and gas industries – including Shell and Total – have invested a combined $15bn in renewables.
In fact, according to the 2017 PWC & Energy B2B survey, nearly half of all the industrial and commercial organisations questioned had plans to invest in renewable energy generation (a greater amount than for any other technology).
But as we know, the world's energy challenges don't begin and end there.
Against the ever-changing backdrop of cleaner energy sourcing, we've also got to keep on making sure that supplies can be made both secure in the long term, and affordable for everybody.
In this, we've been witnessing a keen focus on energy consumption monitoring and efficiency of use, with the help of tech-based initiatives like electric vehicles and smart metering (that mean no more 'surprise' visits from the gas man).
As humanity wrestles with these ongoing dilemmas, the international industry that supports the production and management of energy resources – as well as advising and consulting on energy-efficiency – has done nothing but grow and change.
And where there's growth and change, there's opportunity… right?
Right. There's a dizzying wealth of interesting and meaningful career paths to choose from in the burgeoning energy industry… particularly for bright-eyed, bushy-tailed graduates like you!
Where Can I Find Work In The Energy Industry?
Good news: there's a huge range of energy-related organisations to choose from – and they don't all involve shivering on dark, isolated oil rigs for months on end.
These organisations span well-known, multi-national companies, to smaller tech-based firms that focus on developing specialist solutions – so there'll be plenty of opportunities for you to find your niche.
If you've got your eye on working for a large corporation, many will run specific graduate training schemes… particularly if you're focusing on oil and gas, or power generation. Small-to-medium enterprises (SMEs) are more likely to focus on traditional recruitment methods.
You might be surprised by the variety of jobs available, too. When you think of jobs in the energy industry, 'scientist', 'technician' or 'engineer' will probably be first to spring to mind. But there are plenty of commercial opportunities to be found as well – perfect if you're a budding lawyer, industry regulator, or HR specialist.
(Download the Debut app to see current opportunities and internships – it's packed with information, and it's free!)
How Do I Choose Which Energy Sector Find Work In?
As we've established, the 'energy industry' covers different types of work.
To give you an idea of what might be available, here's a quick rundown of some of the individual sectors:
Energy sourcing and refinement
This sector is where you'll typically find large 'big name' firms with a global presence, who focus on discovering and extracting energy to refine as a commercial product for customers.
Typically, this will be related to 'traditional' oil and gas – though as we've already noted, many energy companies are starting to focus more intensely on renewables.
While career paths will often be many and varied in huge firms like these, bear in mind that their offices tend to be based at the locations in which they source their energy, which in the UK is mostly around Aberdeen and Great Yarmouth.
Power generation, distribution, and supply
Companies in this sector range from small firms that focus on one particular energy source (such as a wind farm), to large industry players that use a range of sources to generate power across a wide customer area – including your house!
Many of these companies have evolved over time to operate nationally, or even globally. Translation: there should be lots of opportunities to hone your career and make your mark.
Energy consultancy and analysis
Depending on your career goals, you could become a specialist energy consultant in a large firm, or part of a smaller, dedicated energy consultancy.
The types of energy-related advice you'll offer in these jobs include in-depth investment support, developing market strategies, analysing prices, and forecasting demand. Specialist consultants are also on hand to advise the government on the UK's energy policies.
Energy investment and trading
One for graduates with a head for numbers, the investment sector is made up of specialist financial organisations that deal with buying and selling industry-specific assets (such as solar farms), business development, and private equity.
Energy trading involves the commodities markets of power, oil, and coal, for example. This type of trading is done by expert firms and dedicated sections of major energy companies, whose work typically includes market analysis and financial product development.
Energy services
If you want to concentrate on solving problems and helping to develop energy solutions for the future, this is the magic sector.
These jobs could include working as part of an energy company's in-house sustainability team or advising large companies and councils about practical energy-saving initiatives.
Energy regulation and legal services
Roles in this sector tend to be found in local and national government, or regulatory bodies such as Ofgem. It'll help if you're comfortable with rules, and producing work within strict guidelines.
If you're more of a legal eagle, you could join a team of legal experts in an energy company itself, or practise specialist energy law as part of a larger solicitors' firm.
What If I'm Looking For A More Technical Energy Job?
Specialist energy engineers are particularly needed in these solution-focused times, as we continue our search for cleaner, more sustainable alternatives to oil and gas.
But if you want to break into the technical area of the energy industry, be aware that there will be a stronger focus on your degree subject.
(So, if this happens to be engineering, physics, chemistry, or earth science, it will help enormously).
For some technical jobs, a DPhil or PhD is a common requirement, while the oil and gas industry will sometimes recruit graduates straight from Masters courses in industry-relevant subjects, such as Petroleum Geoscience.
What Other Skills Will I Need?
As with all diverse, ever-changing industries, the specific skills needed will vary from company to company, and from job to job.
For many though, strong academic ability will be a solid requirement. Most graduate schemes in large energy firms request a 2:1 or above – though if you haven't achieved this, it doesn't automatically mean the door will be slammed shut.
If you're good at handling large amounts of data, using it to help you identify and solve problems, that's likely to be a huge plus. Detailed analytical skills are also useful in the energy industry – so it'll help if you're a super-organised type who misses nothing.
What else? Enthusiasm for keeping up with the latest industry information and developments can take you a long way, as will a general 'business' mindset. You'll need to be comfy with change, too – as this is very much an industry that shifts around – and if you're a tech-nerd, great!
And let's not forget the all-important skill of collaborating and 'mucking in' as part of a diverse team…
… because if you can do that, AND you're the type of person that others find stupidly easy to get on with, you'll be far more likely to succeed.
What's The Best Way For Me To Get Energy Industry Experience?
If you want to cut your teeth in a large company, you could start by applying for an internship.
Many big firms (such as Shell, Centrica, and EDF Energy) offer summer internships for students approaching the end of their degree. If you're on a postgraduate course, you could also be eligible to apply.
Download our free Debut app to open up a fabulous selection of jobs, internships, first year programmes and graduate schemes in the energy industry.
If the sector you want to work for is trickier to get in to, or you're not eligible for a formal internship, then you've got nothing to lose by approaching companies for informal work experience, instead.
You could also try arranging some chats with people who work in the energy industry, so you can get a feel for what's involved, and arm yourself with a few 'insider' tips! Offer to buy them a coffee, or set up an online conversation if they're not local.
Will I Get Paid For Energy Industry Internships Or Work Experience?
This will mostly depend on the agreement you make with the company, and whether or not they're legally classed as your employer.
It might be helpful for you to check the latest government advice about work experience payments, and rules about the National Minimum Wage.
How Do I Find The Right Graduate Job In The Energy Industry?
Download our free Debut App.
Now.
You'll be able to browse different opportunities, get yourself talent-spotted (sometimes before you've even applied!) discover your non-academic, career-sparking talents, and arm yourself with real world advice from people who've been there and done that.
With no pesky ads, and a few fun (and educational!) games to get your teeth into, we think you'll have fun with our app, too.
(You're welcome).