Blog
How BP is #RaisingTheBar for International Women in Engineering Day | DebutLive
There's no denying that the science, technology, engineering & mathematics sectors are known for a lack of diversity, but times are changing and BP is leading the way.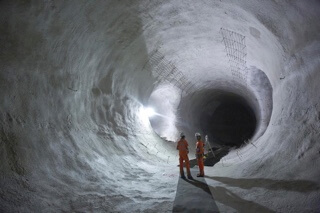 There's no denying that the science, technology, engineering & mathematics sectors are known for a lack of diversity, but times are changing.
Social movements like International Women in Engineering Day (INWED) have been key to ensuring no one feels left out. INWED showcases the positive changes that are underway in these industries – exactly what BP popped by to discuss. The 2018 theme was #RaisingTheBar, and BP are doing just this.
We were joined by Suzy Style, Head of UK Graduate Recruitment & Emily Melville, Pipeline Engineer, in our recent DebutLive to discuss how BP and other companies are helping tackle the engineering diversity challenge.
You can catch a snippet of the event below, or alternatively watch the full livestream on the DebutLive tab of the app.
We really enjoyed learning more about how BP were #RaisingTheBar for fellow female engineers. So much so that Suzy and Emily didn't get round to answering every question! Fortunately, we have those that were missed and their answers below:
How flexible is it to move to different departments within the company?
Emily: During the Challenge programme I actively managed my own development with the support of BP so that I had exposure to different teams, activities and experiences to build the necessary skills to be a good engineer.
When I joined I was in my first role for two and a half years which allowed me to take on more responsibility. Typically, you will have two roles in three years as a graduate.
Suzy: I am always so amazed at the different opportunities people have had over their careers in BP. In a company of this size there is a wealth of opportunity.
It's fantastic if you can earn a reputation for being good at something, this foundational capability will act as your anchor for later in your career when you may look to acquire new skills, develop as a leader or broaden your knowledge into other parts of the business.
If you study Chemistry, are you still eligible for Engineering roles?
Suzy: Yes. We have a number of chemistry-based engineering roles available, particularly within our Downstream business, which in the UK is based out of Pangbourne.
As a chemist at BP, you could play an important role in developing new technologies, for example producing transport fuels and chemicals from unconventional resources, such as natural gas and biomass.
We open in September for graduate and internship applications. Please have a look at our UK graduate careers website for full details about the available roles at that time.
Is a two-page CV frowned upon?
Suzy: At BP we don't accept CVs for graduate roles – applications are done via an online application form instead. That way it's clear what information we are looking for and gives you the best opportunity to sell yourself.
Are applications genderless to combat bias?
Suzy: Diversity of thought is extremely important to us and we recognise that men and women can experience recruitment processes in different ways. Therefore we have a clear D&I policy that guides our approach to hiring.
We make sure that we have diverse pools of applicants and assessment panels wherever possible. We're also piloting software to remove jargon from job adverts in order to make them more inclusive and attractive to diverse candidates.
Where can a Chemistry degree take you at BP?
Suzy: A Chemistry degree can take you to many places at BP – it really depends on what you want to do with it. If you love chemistry and business, our Commercial Downstream team could be a great place for you. There's the team that's responsible for all the sales and marketing, supply and logistics, and strategy for BP brands like Ultimate and Castrol.
We market and distribute BP-branded products in over 100 countries, so it's a really good opportunity for someone that has that understanding of the chemistry that sits behind our fuels, whilst also having an interest in the commercial side. You can use our degree matcher to highlight what you can apply to.
How do you plan to include female African engineers as they are not able to have the same opportunities as the other regions?
Suzy: At BP we strive to hire a workforce that's representative of the communities where we operate, and we are implementing processes and goals to help drive this commitment. For example, we participate in the Widening Participation Programme (WPP), which is run by BP's Positively Ethnic Network (PEN), whose aim is to promote the recruitment and advancement of UK-based ethnic minority employees.
What are the main challenges of a female engineer and what do you do to overcome these?
Emily: At BP, I don't think the challenges I face are any different to those my male colleagues face. As someone who's just starting out in their engineering career, I am enjoying the challenge of learning and gaining as much experience as possible.
We get given a lot of responsibility from day one, even as grads, which is fantastic and I am supported by lots of brilliant people who I can learn from.
Are there any graduate roles in legal, tax or finance roles at BP?
Suzy: We open for graduate opportunities in September and each year our roles can vary. We will have some graduate roles in finance, but not in legal or tax.
The specific finance roles are typically accounting, reporting & control, finance – planning & commercial, and finance & risk for Supply and Trading. You may also complete a finance rotation as part of the Commercial Downstream graduate programme.
For more information please review our careers site or the Debut app when we open in September for roles you can apply to. In the meantime, please do some research so that you are ready to apply when we open.
In which year (of a four year degree) can I apply for an engineering internship at the BP?
Suzy: To be eligible for an internship you must be in your penultimate year of study. You would then complete your internship and go back to your final year of study.
In this example you would apply during your 3rd year and if successful complete your internship over the summer before returning to your final year of study. You would also be eligible if you are completing a degree but are going on to complete a further year of study (e.g. a masters).
Do you have any opportunities (for example internships) in the renewable projects that BP is part of?
Suzy: Our opportunities vary each year as they are for real projects. We will open in September for internships and in the coming years I would anticipate opportunities increasing in this space. BP is working towards a low carbon future and every role and area within BP has a part to play.
Much of our work in Renewables and Alternative Energy currently takes place outside of the UK in other BP locations across the world. These areas of the website will give you an insight into the strides we are making in these areas: Alternative Energy Technology and BP Ventures.
Download Debut and connect with us on Facebook, Twitter and LinkedIn for more careers insights.