Blog
3 finance interns gave us their top tips on embracing life in Canary Wharf
Ever wondered what it would be like doing an internship in one of the busiest financial districts in the world? We spoke to 3 finance interns to find out...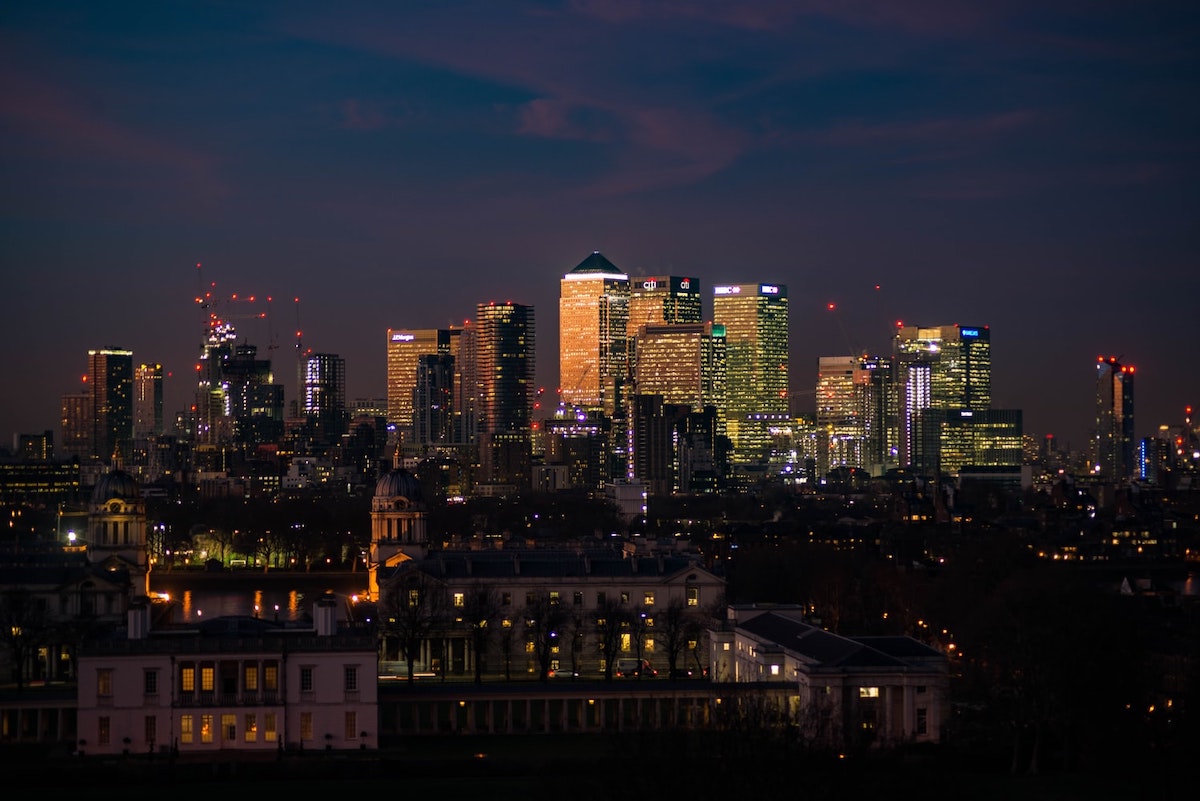 Being an intern is daunting, but when you're an intern in Canary Wharf, London's busiest financial district, there is always added pressure. We spoke to a group of Canary Wharf interns, who've worked for companies such as J. P. Morgan and Credit Suisse, to get the low down on life in finance and how to make a solid impression. Listen and learn…
Remember everyone starts from the bottom and makes their way to the top
Everybody has to start somewhere, and becoming an intern is a great way to kick start your career! In such a chaotic place such as Canary Wharf, there are not many small companies where you can rock up and make a huge influence in your first week. Remember to be realistic in your ambitions and time frames of what you want to achieve.
YOU DO FIT IN (no matter how much you feel like you don't)
It is going to take some time to feel like a part of the team, but don't let this initial worry stop you from making the most out of your internship. The majority of companies have hundreds of interns across their divisions. As our J.P.Morgan intern tell us, "This generally meant that everyone was aware of the interns and in the most part happy to answer any questions and help you learn. This made a great atmosphere to work in."
Don't be intimidated, see it as a great learning opportunity
Although you are walking into a competitive atmosphere, this doesn't mean you have to be extremely competitive with other interns. It's important to show off your skills but also to work effectively as part of a team. "You are not always directly competing and the emphasis is more on doing your job well, getting on with your colleagues and talking to lots of people," states the intern from J.P.Morgan. "The key is to focus on the task that you're doing and improve on the feedback that you're given, rather than constantly worrying about what the other interns are doing."
Be Social
Depending on what company you work for and what department you are in, depends on the amount of spare time you have during the week. The summer marketing analysis intern said that as part of her internship, J.P. Morgan held "several socials organised for all of the interns which was very good fun".
In comparison, the M&A intern advises that "during the week, you don't get much time to socialise, so definitely make the most out of your weekends". It is important not to waste your evenings rushing home to watch Netflix, so go out for dinner with other interns or colleagues. Making an effort to be social could go a long way.
Face your Fears
The Market analysis intern from J.P. Morgan stated, "I was worried about introducing myself to all the new people that I didn't directly work with as we were expected to go and talk to people from other teams and shadow them". She suggests that the best way to cope with these initial fears is to set yourself personal daily targets.
Get to know your environment
Compared to the rest of London, the financial hub of East London is smart, clean and modern. During the week, Canary Wharf is described as an environment that is "extremely dynamic and busy" and "everyone is super into what they're doing, they are always in a rush." No one is paying attention to what others are doing. It might be a good idea to familiarise yourself with the area before you become an intern so you're not overwhelmed with the bustling crowd on your first morning.
It is not just about men!
Stereotypically the financial district is perceived to be male-dominated, but times are changing! Time Inc have recently moved their offices to Canary Wharf, so the likes of LOOK Magazine and Maria Claire are now rubbing shoulders with the banks. Even the internship schemes that companies such as J.P. Morgan are creating are becoming more gender equal. Our intern from J.P. Morgan happily declares that "in my intern class there was a 50:50 ratio and we had women's panel session and networking which was a good way to talk to senior female employees, and find out what it is like for them."

Don't panic if it's your first internership
Whether you have past experience in the area you are going to intern in, or if you had a job during college, these transferable skills are crucial when interning. Don't worry if Canary Wharf is your first experience of work though; it's always good to have prior experience but not necessary. The intern from J.P.Morgan said that "for many interns it was their first internship and they were fine".
No regrets
You don't want to leave your placement wishing you could have done more- trust me! Take your mum's advice and 'as long as you tried your best, that is all that matters!' I have asked other interns what they would do differently, and the intern from J.P.Morgan said she would put herself out there more, talking to as many people as possible as they all have a lot you can learn from. You are expected to ask lots of questions so making the most of the knowledgeable people around you is important.
Final piece of advice
As a final piece of advice, be passionate about what you're doing, talk to as many people as you can, ask lots of questions and learn as much as possible. The intern from Credit Suisse advises: "Be open, be friendly and willing to learn. It's a learning game. Get stuck in, and be prepared to work super hard".
Good luck!
Connect with Debut on Facebook, Twitter, and LinkedIn for more careers insights.