Ever wondered what it's like to work 25 amazing careers? Emma Rosen did just that, and she sat down to speak with us about her work and portfolio careers.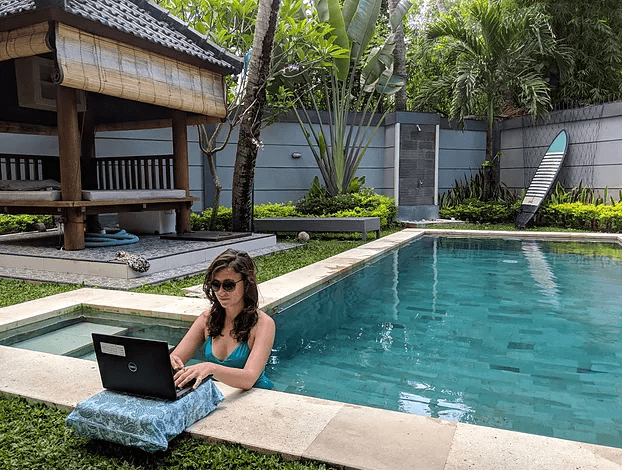 Have you ever been confused about which graduate career path to take?
Choosing your professional direction after university is confusing, particularly if you don't want to commit yourself to just one idea.
We're often put under pressure to know exactly what steps to take in our graduate careers, but the truth is that often, we don't know what the right path is until we're treading it!
If you're confused, take heart from the fact that some of the most confident people you'll ever meet are just muddling through like the rest of us, crossing their fingers and hoping for the best.
You can download the Debut App for tips on finding the right career for you, and don't forget to browse our latest graduate opportunities for even more inspiration.
But if you're still struggling to decide on your dream career, here's an idea: what if you didn't just have to pick one thing?
What if you could follow multiple paths, and turn them into the equivalent of a full-time job?
And what if you could find out more about what that looks like?
Well, here's someone who did just that. Debut Real Talk speaker Emma Rosen took a little more left-field path to the so-called 'traditional' career.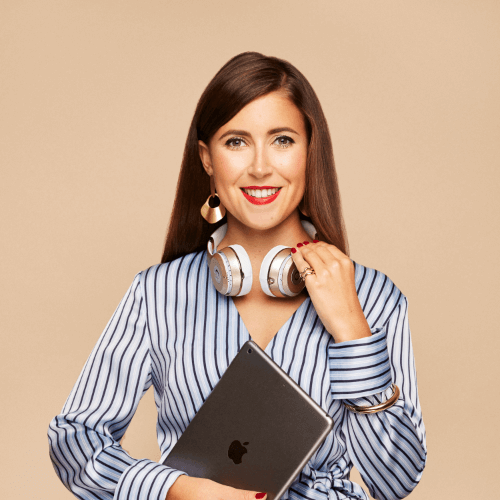 Emma is the creator of the 25 before 25 initiative, a goal which challenged her to work 25 different careers before she turned 25 (hence the catchy name!)
Prior to the challenge, Emma was working on the Civil Service graduate scheme. On paper, it seemed like the ideal choice. It was competitive, and she was earning a good salary at a well-known company… but truthfully, it just wasn't for her.
Instead, she decided to sit down and make a list of all the jobs she'd ever wanted to have, letting go of the thoughts of logistics and boundaries.
Within a month, she'd already started ticking some off of her list, starting with a role as an archaeologist in Transylvania (of all things!)
Now Emma has decided to share some of her best insights with us here at Debut… so sit back and relax, since we're about to go on an epic journey.
How did you find launching 25 before 25?
Throughout your adult life, your career is a part of who you are, it becomes a part of your identity. So, when I started again from scratch, it was really hard.
I sat down and wrote a list of all the jobs that I had wanted to do, without giving much thought to it. When I finished, I looked down and realised there were 25 there, and that number sparked the idea for the project.
It actually fitted in really well, because I could give myself a timeframe to take action as soon I could, and finish the whole project before I turned 25.
The reaction to the project was quite varied. I went into some companies and they were forward-thinking, whereas other people thought it was a crazy idea! For me, the media and creative arts are much more progressive about the way we work. I think that's why I've ended up working in those sectors.
Find the latest graduate opportunities in the creative sector here.
A big part of the project is looking at the concept of a portfolio career. Could you expand on what that is exactly?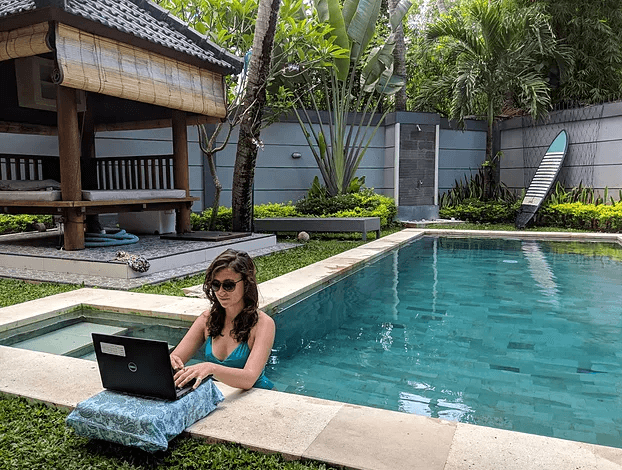 A 'portfolio career' is the concept of having multiple jobs (part-time, freelance or contract) that all together make up the equivalent of one role.
And they don't all have to be in the same industries! You have the right to ask your employer to work flexibly, so anyone can take gradual steps towards a portfolio career. It can be four hours one Friday afternoon, where you look into taking an online course, or maybe starting up your own jewellery company.
Over time, you can up the hours and delegate time the way you want, providing that you have the money in place to take a pay cut and more.
It's hard work, takes time, and definitely isn't a replacement to a 9-5. However, for me it's a more liberating way of living, as you get to choose your own hours and even your own pay.

You're now an author, speaker and writer. Were these things you ever set out to do?
No!
My friend's mum said, "Oh, this sounds like a book!" and at first, I didn't take it seriously. But then more and more people said it, and it got me thinking more about the idea.
Then it got to a couple of months before the end of the project, and I saw a competition from a literacy agency. I entered and didn't win, but fortunately I'd sent the proposal out to multiple agencies and one said yes!
In terms of speaking, many schools and universities got in contact with me after seeing my work, and asked me to come along and share my story. I used to really hate public speeches, but I've gotten better over time as I've gone on, and I enjoy it so much more now!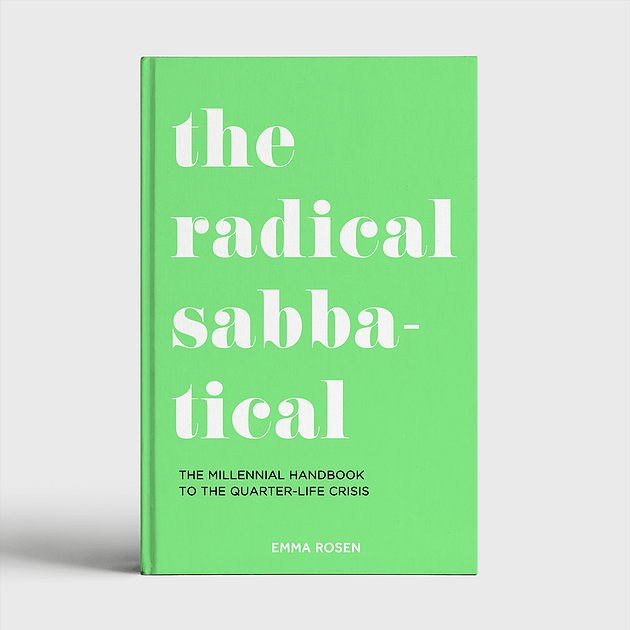 The book is split into three streams in total.
The first stream is anecdotal, showing my full story of 25 before 25 and how I got through it. Some of the careers I experienced included being an alpaca farmer, a movie extra, an investigative journalist and a police dog officer!
The second stream is all about self-help, guiding people through their own journey and asking the right questions. It's quite interactive, and has lots of exercises that people can use to help themselves, demonstrating how they can turn all of these elements into a career.
This stream also discusses the benefits of work experience, and takes the reader through the entire process of how to undertake it, which will in turn help bring them into the career they love. This section also focuses on portfolio careers; looking at how to set one up and how you budget for it.
The final stream talks about strategic government advocacy. It examines Millennials as a generation and why the stereotypes about this generation exist. It looks at factors such as the slow growth of earnings compared to the spike of property prices. Generations before us would earn to afford a home, but nowadays it's much harder. So, the importance of loving your job is vital.

What's the biggest learning curve from 25 before 25?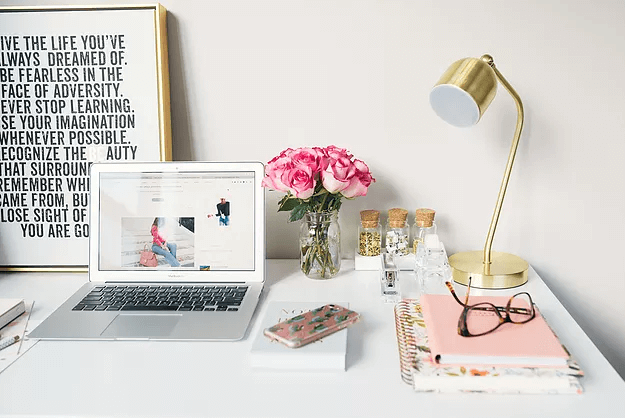 Learning not to glamourise jobs, or make assumptions about what they're like, particularly with grad schemes and professional level jobs.
It's only when you get there and learn for yourself that you see what it's really like, and there can be a big disparity between the two images. The first time you experience that should not be straight after you've been studying for three years!
The work experience that I undertook has radically changed the way I think about practical career experiences. I think it should be a major part of the curriculum from the age of 14 upwards, and I think you should have multiple experiences throughout your life in a diverse range of sectors.
The importance of networking is also vital. It's undervalued by most of us, and we never know if someone knows someone. It's all about mutual relationships; asking how we know each other and how that can help you progress in your field.
As an example, I met another blogger, got to know her, and now we're running a writing workshop in the Pyrenees together!
You don't just need to choose just one job, or one career. And lots of people don't realise that that is a practical or feasible option.
Download the Debut App for more advice and insight into planning your graduate career.
Do you have any advice for our Debut readers who are currently deciding on their next career path?
Talk to as many different people as you possibly can, and try some of the things you're thinking about.
Don't start by thinking about jobs, but rather think about the type of person you are. Too often we think "how can I fit into this career?" as opposed to "how does this job or career suit who I am?", and I think that's why we often find we're in the wrong job.
Be honest about what you enjoy and what you're good at, and find a crossover between the two.

Browse our latest graduate opportunities for inspiration. You can also buy Emma's book, The Radical Sabbatical: The Millennial Handbook to the Quarter-Life Crisis, on Amazon.
Connect with Debut on Facebook, Twitter, and LinkedIn for more careers insights.