2018 was a big year for Debut, so we're taking a look back at what we've achieved, and what we want to do in the years to come...

Can you believe it? Just like that, 2018 is almost over. From the fantastical Royal Wedding back in Spring, to the big boggling beast that is the Brexit negotiations, this year has truly made its stamp on history. And 2018 for Debut is no different!
As usual, we've been improving and refining all of our features to help our users have the best experience possible, but we've also introduced brand new content, social activity and events that are pushing the boundaries of what we do – and these have really set the bar high for 2019.
So, let's take a quick glance over what the last 12 months have brought:
New changes for Debut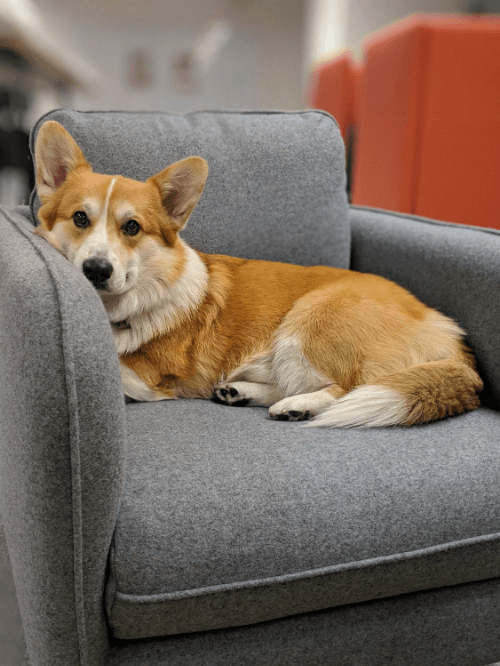 There's several meanings to this phrase. Firstly, this year we've had 16 new starters join the company (including myself, woohoo!) to bring some fresh ideas and outlooks to the graduate recruitment space. Considering that Debut originally started with just three guys in a windowless room, I'd say we've come quite far.
There's been a lot of change at the business – from new starters joining to some old faces leaving, including our wonderful CEO Charlie who has moved on to new projects. We're so grateful for the foundation that he built for the company, and we will continue towards making his vision for Debut a success with the rest of the world.
But it's not just faces that have changed. After years of residing in a co-working space, the Debut team has finally become big enough to move into a brand new office that is solely ours! This has been one of the biggest changes for us culturally, as we've been able to host employer events, celebration parties and even more on our home turf.
We've also had a big shake-up in the Insights section, with our new research-led articles bringing a brand new perspective to educational content. These have been courtesy of our freelance writer connections, and we're excited to see who else we work with in 2019 for these.
Finally we've also had some cracking collaborations over the last few weeks with some amazing influencers. These have included Zara McDermott from Love Island, famous YouTuber Oli White and many, many more. If you're new to Debut through any of these wonderful creators, welcome! We're glad to reach as many of you as possible, and we have some smashing ideas for collaborations going forward…
Some pretty impressive numbers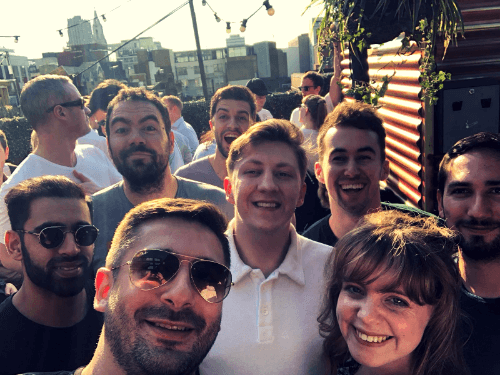 Closing off the year is always a great time to reflect on what we've achieved numerically over the last 12 months. Let's cast an eye back to Spring, when we closed our ВЈ5.1m Series A funding round, taking the total capital raised to ВЈ7.3 million. What's even more amazing is that we have received backing from some incredible investors in the industry, including Paul Forster, founder and ex-CEO of Indeed and former dragon James Caan. This was a huge step for Debut, and gave us the resources to continue towards our goal of becoming the number one careers resource for students and graduates.
We also reached one of our biggest milestones yet in the summer, with a whopping 100,000+ registered users on our app. It's amazing to see so many students and graduates choosing us to help them throughout the careers search, and we're watching that number tick up and up as the days pass us by.
On top of all of that, there's also some other mini celebrations to shout about. Since our humble beginning back in 2015, we've had 4,000+ job cards on our app, 60,000+ psychometric tests have been taken and 325,000+ job applications have been sent. We've certainly been a busy bunch!
Finally, our social channels have also been making the rounds on the internet. We surpassed 1,000+ followers on Instagram and have also grown exponentially on our other accounts. So if you're not already taking a look at us over on the world of social, come and join in the fun!
Events abound!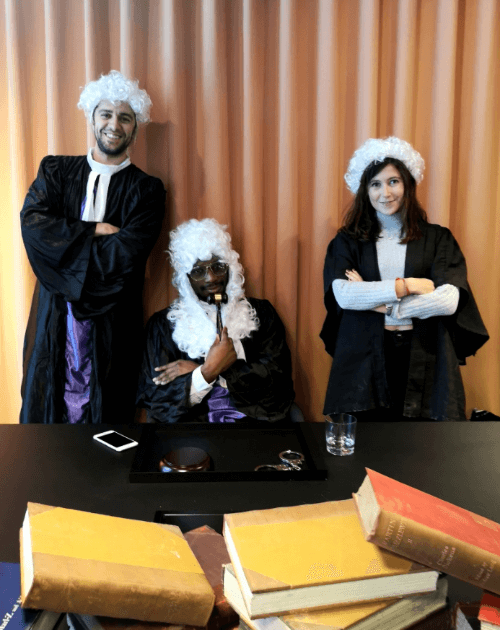 Going into 2018, we had our traditional graduate-employer events nailed down. We hosted another one of our triumphant Women in Tech events with a speed-networking twist, and we also invited Herbert Smith Freehills along for a night of lawful debates back in September (complete with pizza, naturally).
We also decided to trial an entirely new form of event so we can interact with you guys better; enter 'Debut Real Talk'. This two-part event brought inspirational speakers along including Sanctus, Emma Rosen, The Smarty Train and Stef Sword-Williams to help visitors who weren't exactly sure what they wanted to do with their career.
Since then, we also secured a guest-spot at ERIC Fest with 'Debut Debates', a series of talks around the future of graduate recruitment and technology in general – featuring the one and only Emma Rosen! We're currently in the process of pushing the boundaries of what we can do with our events, so stay tuned to see what will come next year.
We'd also like to reiterate that we're very proud of the fact that all our Debut-hosted events are free for students, and will continue to be. We have your back, and believe that all content should be made available to you, at no cost to your bank account!
So far we've provided a new outlook to the early careers search; our expansion, rising numbers and sell-out events are all testament to that. But as with anything, we still have room for growth and improvement. We can't wait to for you to see what we have in store for next year…
Happy Holidays and a happy new year. We'll see you in 2019!
Connect with Debut on Facebook, Twitter, and LinkedIn for more careers insights.