Blog
Choose what's right for you: A Graduate & Apprentice perspective | EY Debut Live
If you're stuck on what to do after leaving school, never fear. We invited EY along to discuss the differences between grad schemes and apprenticeships.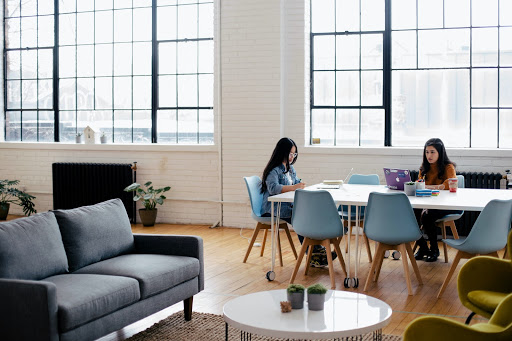 In 2019, picking the right path to the career you want is no longer as cut-and-dry as going to university and starting a graduate scheme. Although this is still a valuable option for many, apprenticeships are growing in popularity, giving school leavers the chance to kick-start their careers. But what is right for you? We invited along representatives from EY to clear a few things up.
Our last Debut Live featured Preeti – Student Recruitment Advisor, Annabel – Assurance Associate and Emma – Assistant Tax Advisor who discussed the differences between the two paths. We have a full video recap available, but if you're short on time read up on our Q&A summary below:
What's the difference between internships and placements?
Preeti: They can both mean quite similar things and give you the opportunity to gain work experience with an organisation from a few weeks to a year. For us, our industrial placements are typically one year-long and take place during the third year of your university sandwich degree course. internships tend to be slightly shorter; at EY we offer summer internships for six weeks across the summer. I suggest that you look at EY's website – and different companies' websites – to see how they interpret those terms.
Would a graduate scheme or apprenticeship give more opportunities when it comes to software engineering?
Preeti: It depends what's right for you, so take time to explore your options when considering both routes. We currently offer a digital degree apprenticeship, where you can specialise in software engineering. You'd join straight after school or college and gain the opportunity to balance work and study, gaining a BSc degree after 3 years – without the student loan!
Annabel: When I joined EY, I got a buddy who joined on the digital apprenticeship programme. He did have a degree, but he didn't know what he wanted to do. So, he's now working in assurance, studying for a tech degree alongside his time in audit. So, this could be a good option to look into.
Emma: I'd also like to mention the EY Wavespace office in Shoreditch which focuses on tech, if anyone is considering a career in that field specifically (and those studying on this programme) then there's an opportunity to work here depending on client projects.
What makes EY unique?
Emma: Well, there's EY and then there's the big four. In the big four, a lot of the work you do is similar, so is the size and clients. However, when I went to Skills London and talked to representatives from EY, the company came across a lot more people-focused. I also like the fact that for the apprenticeship you didn't need a specific grade, there was more of a focus on your qualities and strengths.
What is the progression like in each of your roles?
Emma: Because the programme is quite structured, you probably see more of a year-on-year progression. The first year you have the least responsibility, but as soon as the new cohort comes in, you're delegating work to them, so that's immediate progression. You also get more responsibility, and you're put in front of clients more. We have team meetings based solely on technical knowledge, and every aspect helps propel you at an exponential rate.
Annabel: As soon as you join, you're coached to understand why you're doing something, which helps your understanding of the business. The first year is quite a learning curve as you don't know an awful lot, it's getting to grips with all the systems and knowing what to do. It's fast, but not so fast that it's overwhelming!
Preeti: So, you're seen a little bit like a mentor which is great. You've been there in the student's shoes where you're confused, but now you're on the other side and you're better suited to advise, and that makes for a better culture overall.
Can you tell us a little bit more about the training you get on the job?
Emma: On the level 7 apprenticeship, you have to do a split of on-the-job/off-the-job training. We have weekly meetings dedicated to training. I'm also assigned a counsellor who I have one-to-ones with, but you do have to steer your training yourself and be flexible with your own learning.
Annabel: We've got links to the programme where you can do extra training on the side. There's coding, technical courses and loads more that you can do at EY. When you join you get given a counsellor at managerial level, as well as a buddy who is the year above you, and you can reach out to them about whatever you want; perhaps your work, or your exams etc. Your counsellor is like your manager; so, if you want to do secondments to other countries once you qualify, they'll help you explore this. They're like a developer manager to help you reach your goals.
I've got a meeting with a partner next week to discuss a team that I'd like to be a part of because it'll be good for development. Even though I'm only a second year in terms of progression, they're a lot of people at EY who will sit down with you and lend some advice.
Don't forget to watch the rest of our Debut Lives on the Debut Live tab of the app. Download Debut and connect with us on Facebook, Twitter and LinkedIn for more careers insights.