We've got some of the best opportunities for graduates in the automotive industry, right here If you've got the right amount of drive, the automotive industry is a fantastic place to begin a graduate career. (Expect more puns like these as we go on – they're…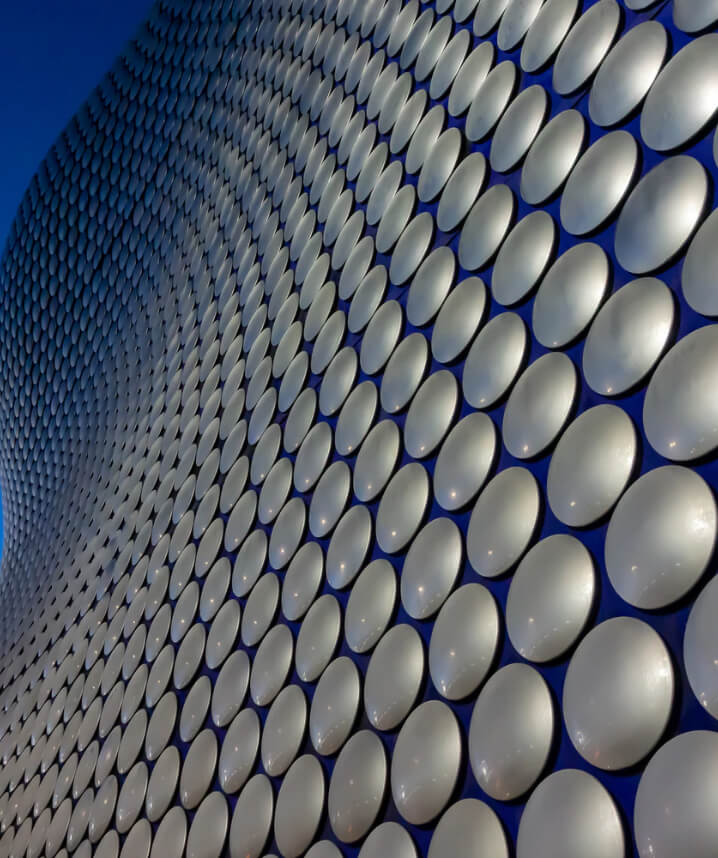 We've got some of the best opportunities for graduates in the automotive industry, right here
If you've got the right amount of drive, the automotive industry is a fantastic place to begin a graduate career.
(Expect more puns like these as we go on – they're hard to resist!)
For one thing, the automotive industry is huge and lucrative. For another, it's global – meaning you'll have the opportunity to work just about anywhere in the world. For yet another, automotive career options are eye-wateringly diverse.
Even humble driving comes with a wealth of potential job titles, from taxi driver, haulage, and private chauffeur, all the way to Formula One superstar.
So, if you want to put your foot down hard on the automotive career gas pedal, now is an excellent time!
Read on for some of the best graduate jobs around (then download our free Debut App to discover more about how to apply for them).
Vehicle Manufacturing
How about a career with high earning potential… but also lets you get your hands dirty?
Manufacturing is one of the most lucrative fields in the automotive industry, and it also spans a wide range of responsibilities – from entire vehicle production, to specialising in individual parts.
If you're a perfectionist type, quality control could be the job for you, in which you'll be responsible for checking parts and equipment for any defects.
An engineering degree – preferably mechanical – is an ideal door-opener for this type of career. You could even find yourself working for some of the world's most renowned and innovative vehicle manufacturers, as companies like Bentley and Tesla run graduate schemes in manufacturing.
(There's just one caveat: if you don't like the noise and grease that comes with working in a factory environment, this type of profession probably isn't right for you!)
Automotive Engineering
Don't fancy spending the day covered in grease, but still enjoy tinkering?
Another potentially profitable career that's responsible for improving the performance side of things, automotive engineers usually come equipped with additional expertise in design and aerodynamics.
Issues you could find yourself working on include passenger safety, and increased fuel efficiency – and again, many well-known automotive companies run graduate schemes in engineering.
So clearly, you'll need a strong degree in engineering. But to achieve real career success in this field, you'll also need to be a critical thinking type of person, and it'll help enormously if you've got a flair for tech.
Automotive Design
The type of career that blends creativity with science, you'll also need a high level of technical skill and a meticulous eye (or eyes!) for detail, since you'll be specialising in the ideas, layouts, and make-ups of vehicles and their components.
Vehicle design is all about collaboration – there's no such thing as a lone creative wolf in this industry – so you'll also need strong social skills and a good listening ear.
You'll typically carry out the design process using CAD software… though sometimes, a simple pencil and a piece of paper can be perfect for those initial flashes of inspiration!
Automotive design is fiercely competitive, so a strong degree will count. But demonstrable creativity and unique ideas will stand you out from the crowd, so an interest in art and design is a huge plus.
Once you've spent some time developing your style, and gaining valuable industry experience, there's even the potential to become self-employed, as a designer-in-demand.
Body Repair
Although you don't necessarily need a degree to enter a career in body repair, it'll be far easier to move up the ladder if you've got one.
As the title suggests, you'll specialise in repairing automotive exteriors, following an accident or general damage (…to the rescue!)
And although body repair can sound less glamorous than manufacturing or engineering, your career prospects represent a wide, open road – you could end up repairing premium Formula One racing cars, for example.
Again, you'll be spending the majority of your time in noisy, greasy environments… and if you don't love down-and-dirty, hands-on work, it should go without saying that you're unlikely to enjoy this type of career!
Vehicle Sales
OK, so used car salesmen don't enjoy the best reputation in the world.
But there's something special about selling a sleek, shiny vehicle to someone who's just as passionate about it as you are.
A degree in business management will help you form the skills necessary to run your own premium dealership, as you take responsibility for customer negotiations, explaining finance options, and of course, showing your vehicles off to their best effect!
It'll help if you can also demonstrate in-depth knowledge and genuine enthusiasm for the vehicles parked on your forecourt, and you'll also have to be what's commonly known as a 'people person'.
Automotive Journalist
From What Car? to Top Gear, we need people who can articulate their knowledge, passion, and unique insights about cars to the wider world.
Whether you choose to write for a newspaper or a popular blog (or even be lucky enough to land a gig on TV), you're likely to see yourself attending press events, industry conferences and expos, so you'll need to enjoy travelling around – by car or otherwise!
Combined with an authentic love of cars, a media degree and a natural ability with words should help you begin this type of career.
One extra tip: create a portfolio of your work (published or not) to give potential employers an idea about your individual style and 'voice'.
So, How Do I Find My Ideal Graduate Role In The Automotive Industry?
Simply download the free Debut App, and you can browse opportunities from the top graduate employers (plus, apply for exciting roles in just one tap!)
We've also packed our app with career-igniting insights from recruitment experts, and educational games that could see you winning a coveted internship.
Oh – and with our Talent Spot notifications, your dream graduate career opportunity could find you, instead of the other way around.
So, if you want to kick your automotive career into gear (last one, promise) – well, there really is no time like the present.