Staying or Bournemouth or visiting for a short break? Check out our top recommendations for eateries around the town, from fine-dining to casual drinks!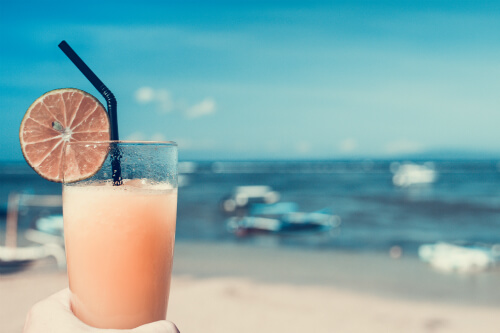 This post was written by an external contributor. Olivia Church gives some recommendations to any students or grads who are looking for somewhere to eat in Bournemouth.
Finding somewhere good to eat is a problem, especially when you don't know an area very well. You want to be able to go somewhere that you can trust and enjoy with friends and family. Bournemouth is far from the typical fish and chip destination that you might envision. I would advise anyone visiting to stay away from fast-food chains and instead explore all the independent restaurants.
The following restaurants will suit a variety of budgets and distances in and around town whether you are planning on just a visit or are considering making this your home for the next 3 years or so (hi to any Bournemouth Freshers out there!).
Seafood with a view: Westbeach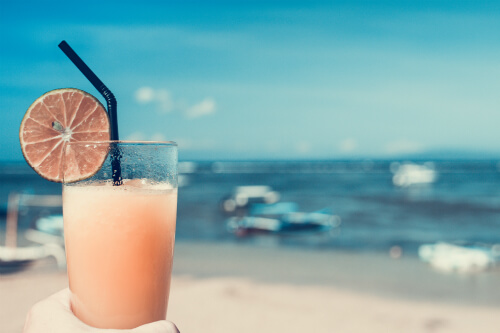 Food tends to taste better when you're the one that doesn't have to pay for it! This is why a stroll to Westbeach restaurant is the ideal place to bring parents and relatives along if you fancy a taste of locally sourced seafood. It's not the most student friendly restaurant in the area, but they have crafted a menu that accommodates to everyone. From a fine diner, to someone just looking for a classic fish finger sandwich.
With open doors to the decked terrace and sea, Westbeach proudly enlists local talent to play music live in the evenings, it's like a classy fish and chip shop just without the wooden forks.
Opening hours: Monday – Saturday 9:00am – 11:00pm // Sunday 9:00am-10:00pm
Address: Pier Approach, Bournemouth, Dorset, BH2 5AA
Drinks and chill: The Cosy Club
The Cosy Club is full of character. The quirky art-deco interiors make this place a welcoming, intimate and Instagram-worthy space to either bring or leave work behind. With two floors of old-fashioned tables and arm chairs, you're sure to have a place to relax. Some of the food is themed to coincide with the building's heritage. Apart from a fantastic range of burgers, sandwiches, and sharing options, vegan and vegetarian dishes are also available here.
Check out their 'Marvellous Mondays', where the toughest day of the week can turn out to be not so tough with free drink when you order any main meal. What's more is that between Sundays and Thursday evenings (4pm-8pm), you can purchase two delicious cocktails for just under ВЈ10. I would personally recommend the English Garden cocktail!
Opening hours: Sunday – Wednesday 9:00am-11:00pm // Thursday 9:00am – 12:00am // Friday – Saturday 9:00am-1:00am
Address: 34 Old Christchurch Road, Bournemouth, BH1 1LG
For light lunches and time travel: Steam Vintage Tea Rooms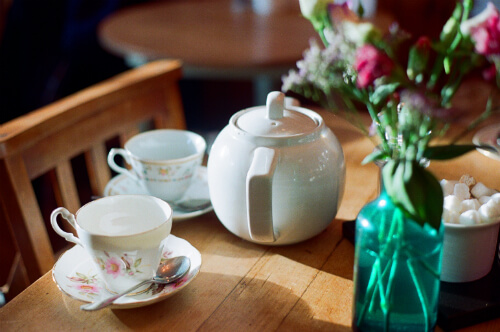 If you are prepared to trek a little out of town, Steam Vintage Tea Rooms will be well worth the walk. Upon entering the tea room, it's a step back in time with original sheet music on the piano downstairs and the likes of Glenn Miller and Nina Simone can be heard singing in the background. Everything is served on vintage china and all food is all homemade. The tea rooms have a range of breakfast options to rival big chain restaurants. It may be small in size, but it's charming, quaint and well lit.
A proper afternoon tea here is ВЈ12.95 pp and is beautifully presented on a multi-layered cake tray with a pot of tea or coffee. Alternatively, a selection of sandwiches and other dainty treats aren't going to put your dangerously out of pocket. If that isn't enough, if you or a group of people all write a review on TripAdvisor, you get 10% off your bill or a free piece of cake to eat there or take home!
Opening hours: Monday – Friday 11:30am – 4:30pm // Saturday – Sunday 11:30am – 5:00pm
Address: 47 Poole Hill, Bournemouth BH2 5PW
For top-class tapas: Tapas Plus
Tucked away from the busyness of the town, Tapas Plus is one of Bournemouth's hidden gems. This family-run business was already fully booked when I went there and was subsequently shown the door – so it is really that popular! Bournemouth Town is bursting with a variety of cuisines, but tapas has definitely become a firm favourite.
In true Spanish style, expect everything from whole prawns in garlic to spicy potatoes and slight embarrassment when trying to pronounce your order to the waiter or waitress. This would be a great place if a student house wanted to go out for a meal together.
Opening hours: Monday – Saturday 12:00pm – 10:00pm // Closed on Sundays
Address: 53 Bourne Avenue, Bournemouth BH2 6DW
Not your average pizza place: Bournemouth Pizza Company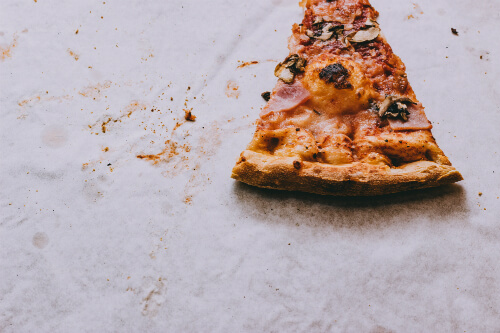 Bournemouth Pizza Company is a bit of a hipster when it comes to food. Unlike many fast food restaurants in town, this company looks a little Scandinavian in appearance – but when you take pride in making food that is made with fresh ingredients and is fired in a traditional wood oven, perhaps you're entitled to be a little bit alternative.
One offer they have is buy any two pizzas and get the cheapest one free on a Tuesday (collection only). It's also an ideal spot if you travel to Bournemouth by train as it is only a 4-minute walk from the station. For those intending to stay in this part of the world a little longer, you'll be pleased to know that they also provide delivery. Wednesday's are a chance for you to order any 2 pizzas, a side and 2 soft drinks for ВЈ22 plus if you spend that amount, you can get a free helping of garlic bread with your order!
Opening hours: Monday – Sunday 12:00pm – 2:30pm, 5:00pm – 10:30pm
Address: 44 St. Swithun's Rd, Bournemouth, BH1 3RJ
Connect with Debut on Facebook, Twitter, and LinkedIn for more careers insights.