So, you've decided that a career in property could be the one for you – we'll level with you, the chances are you're probably going to have to pull a CV together. But, bar your extensive experience decking out your dream apartment in The Sims…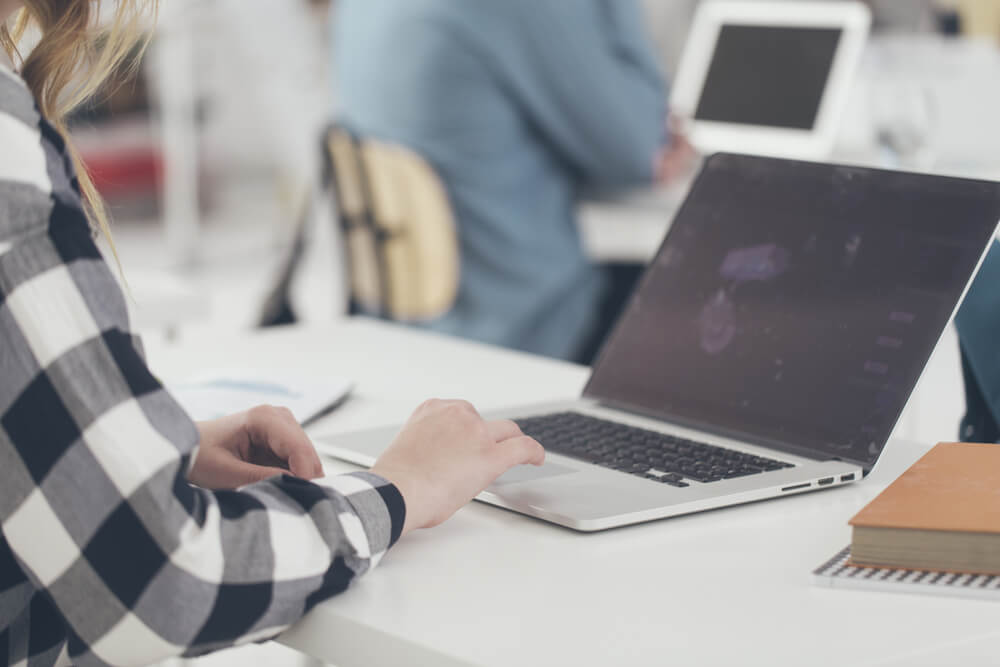 So, you've decided that a career in property could be the one for you – we'll level with you, the chances are you're probably going to have to pull a CV together.
But, bar your extensive experience decking out your dream apartment in The Sims, what should you actually be writing? Well, the good news is that there's a guide for that and you already seem to have found it. The bad news is that you're still going to actually have to write it yourself.
However, once you have managed to piece it together, it's well worth heading over to our property and construction jobs board, where you'll find all of the latest graduate, apprenticeship, and entry level roles. So, just what do you need to do to make one of them yours?
Make Sure You're Tailoring Your CV To The Job
If you take just one thing away from this article we really hope it's this. To put it bluntly, you won't be able to bag a graduate property gig if you're just sending out the same CV to loads of different employers. And no, you can't just get around this one by tweaking the headlines either.
The graduate property market can be a tough one – some big employers such as CBRE and Knight Frank report having more than 1,000 applications for a mere 20-50 places. In short, it's harder than finding Beyoncé tickets that are in your country, price range, and available.
But before you despair, imagine yourself as a recruiter for a second (an aside – if you actually like the idea, you might want to check out our guide to HR careers here as well). The reality is that if you're sifting through hundreds of applications, things will start to blend into one.
No one is going to pick the CVs that look generic – the key here is to show you've really understood the role and how your experience fits the bill.
Fit Your Experience To The Job Description
While you might have a "master CV" you can bring out for inspiration each time you start a job application, the main tool you should be using is simply the job description.
Sometimes it's easier to actually print it out and annotate each of the key skills they're looking for with ideas around how you can fit them. From there you can start to build a graduate property CV that actually addresses each part of the description.
It isn't about just regurgitating the job description either – it's a process of picking out the main skills they're looking for and clearly showing how your experience fits the bill.
For example, if they're looking for someone who's a create thinker or problem solver, you should make sure at least one of your work experiences has a bullet point that shows a specific example of a time you solved a problem creatively.
It's a mixture of both using key words and being specific. For example, don't just say you used your problem-solving skills while acting as your society treasurer – instead, talk about how you used those skills to launch a new fundraising scheme that plugged a hole in the finances.
| | |
| --- | --- |
| A Poor CV Example | A Better CV Example |
| This role involved using my creative thinking and problem solving abilities to help drive the society forward. | I took a creative, problem-solving approach to society debts of more than ВЈ1,000 by launching a new loyalty card scheme, which generated double the income needed in three months. |
| During my work experience placement a high level of attention to detail was required when proof-reading tenancy documents. | I proved my high attention to detail by catching two errors while proof-reading tenancy maintenance contracts which would have resulted in health and safety breaches. |
Think About What Makes Your Application Unique
We alluded to it earlier, but the other thing recruiters have to fight with is the sheer number of applications that all just feel the same. It's essentially like the bit in Madagascar where Alex the lion can only see everyone as a delicious steak, except the recruiter probably doesn't want to actually eat your application.
This all feeds into what we've already said about tailoring your CVs for property graduate jobs – the overall focus should be on the unique skills and experiences you have, so it's always worth thinking about what makes you different from everyone else.
That means staying clear from clichés and meaningless buzzwords, and thinking about the unique aspects you can pull out from your experience. So, rather than just talking about getting a degree and your predicted grades, pull out specific examples of projects or modules that relate to the job at hand.
This is especially true when you're talking about personal statements. The consensus has always been a bit split on whether you actually need one on a CV for property jobs, but the key is to assess whether they're actually bringing any value to your application.
If your personal statement is only listing off generic skills or some broad, non-specific reasons for wanting to work at the company it's probably worth striking it off. In most applications, you'll have another chance to spell out your motivations (such as in application questions or a cover letter) and you should keep your CV focused on the specific experiences you have for this job.
Include All The Right Details – But Keep It Brief
As with anything, there are always a couple of basic rules you should make sure you keep to with any application to a graduate property job.
The Perfect CV Should Be As Concise As Possible
First things first, CVs for property jobs should be a maximum of two pages – but don't feel that you have to make your experience stretch – we mean it when we say one page is often better than two.
As we've mentioned, recruiters will often be scrolling through hundreds, if not thousands, or applications on any given day, so you need to make sure they're able to see the main points of your application at a glance.
On a practical level, make your design simple and easy to digest. Use headings for sections such as 'education' and 'work experience' and sub-headings for each position or place of study. Similarly, don't be tempted to write big, dense paragraphs about your experiences – bullet points really are your best friends.
If you're prone to bulking stuff out, then this is the statistic you need to write on your wall – some studies show hiring managers spend as little as seven seconds looking at your CV before deciding whether to bin it. Put simply, you need to make it as easy as possible for them to see the good bits.
You might find it easier to make a long version of your CV first, before going through it with a red pen to work out what you can cut. This method also comes with the bonus of feeling like the particularly ruthless English teacher you had during your A Levels. Honestly, you can see how they get drunk on the power.
Make Sure You've Included All The Key Details In The Key Places
Equally as important as keeping it short, is making sure you have the right stuff on your CV in the first place. In general, you'll want to make sure you've included:
Your name and contact details,

Education history and qualifications,

Work experience or previous employments,

Extra-curricular activities or volunteering.
The jury's out on whether or not you need to include other sections like a personal statement, a skills section, or references – but in general, the jury is probably leaning towards a no, despite what you might have heard from that one careers session someone who once got a job ran in sixth form.
The main question to ask is whether these sections actually add anything to your CV – generally, you should be talking about the skills you've gained under the bullet points of each experience, and your personal statement will probably feel generic if it's only a few lines. Similarly, if you've listed a few bits of work experience or education, recruiters will assume at least one of them will give you a reference.
This kind of critical thinking is also really important when you're deciding how much depth to go into and what goes where as well – sure, you might have absolutely aced your GCSEs, but the harsh truth is hiring managers don't care. Again, it's about being unique – pretty much everyone applying will have qualifications, it's your specific experiences that make you stand out.
Focus on your most recent educational achievements and explain how they relate to the job you want to take up – you can probably get away with a passing reference to your A Levels, but really this is as far back as you should go.
Finally, you should always think critically about which sections should go where. Conventional wisdom might have said your education goes first, but this isn't always the case – your strongest section should go first.
If you've got some really impressive or unique work experience put that front and centre (and equally, don't be afraid to list unpaid or university roles under work experience). If your education has some really strong projects that relate to the job, put that up top/
Focus On Impact And Results Rather Than Just Tasks
One of the biggest mistakes we see here at Debut when looking through CVs is people who focus too heavily on just the tasks you've completed. The perfect CV (and indeed, the perfect cover letter or interview) are actually made up of a combination of three things:
Tasks:

The things you actually did or completed. For example, the research you did or work experience, or the project you completed at university.
Results & Impact:

The result of the tasks you carried out. Did the new scheme for a society lead to an increase in revenue? Did you increase social media followers?

Skills & Learnings:

The qualities and skills you needed to actually do the tasks you reference. For example, critical thinking, problem-solving, or legal know-how.
Obviously, you'll never be able to fit all three of these into every single bullet point that you write, but you should always have them in the back of your mind when you're putting a property CV together. Overall, you should make sure you're hitting a good spread of all three across the bullet points for your work experience and education.
Pay particular attention to showing the results and impact of your work, as this one is probably the most important – and also the one we see missed out the most. As well as showing that your efforts lead to a tangible achievement, it also shows a level of critical thinking about your role.
| | |
| --- | --- |
| A Poor CV Example | A Better CV Example |
| As part of my role I was also responsible for running the society's social media, using Facebook, Twitter and Instagram to reach new members. | I ran the society's social media with a focus on reaching new members. Over six months I grew our Instagram followers by 40 percent, leading to more than 15 new paid members. |
| This module included a project on how better to manage maintenance in shared living developments, where I interviewed more than 20 local residents. | My project on better ways of maintenance management in shared living developments included in-depth interviews with more than 20 local residents, which led to a five point recommendations report which was commended by local councillors. |
And, finally, we'll end on the most obvious point of all – but the one which most people slip up on. No, seriously, you need to get someone to proofread the darn thing.
Even if you think you're a Stephanie Myers in the making, there's every chance a stray typo has crept in somewhere, because the simple fact is it's harder to spot your own mistakes. Heck, even this article was read by three people and we already work here.
And yes, that means you probably do have to finish the CV slightly before the deadline is due.