You'll be surprised what a good hot chocolate can do for your productivity. Dip out of your office for a bit and catch some brainwaves in one of London's cosy public work spaces.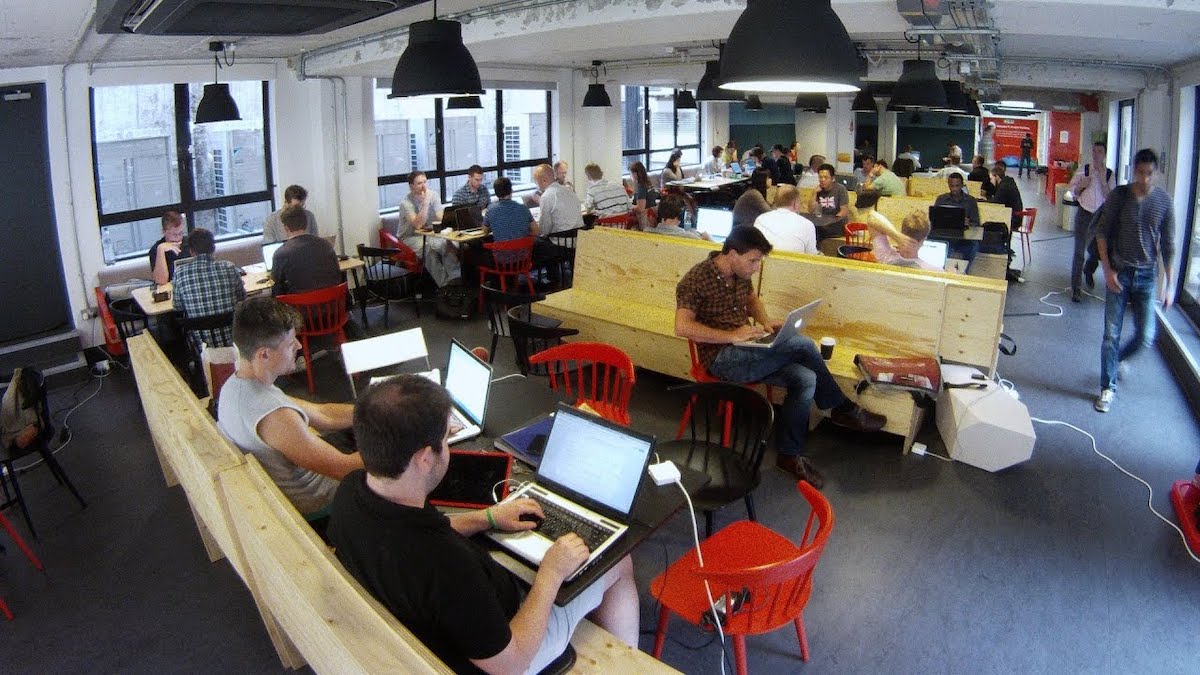 It's nice to get out of the office every now and then. Now, we understand that not everyone's office is quite is as vibrant as Debut HQ. Hunting for incredible work spaces in London is a big job, after all.
If you're looking at magnolia-coloured wall or a co-worker eating a slightly-too-big sandwich, then this article's for you. Getting some work done in a new setting is great for productivity, inspiration and for de-stressing. And hey, it works for all you busy-bee revising students out there too.
That's why we at Debut encourage you to try #WorkAwayWednesday – one day of the week where you can trade your desk for a more stimulating environment. Here's a few places in London where you can do just that.
Look Mum No Hands!
Image via Look Mum No Hands!
A cycler's haven just a stone's throw away from Old Street. There's a workshop in there too, but don't let that throw you off. This place is immaculately decorated, ideally situated and a great shout for working away from the madhouse.
Pancras Square Library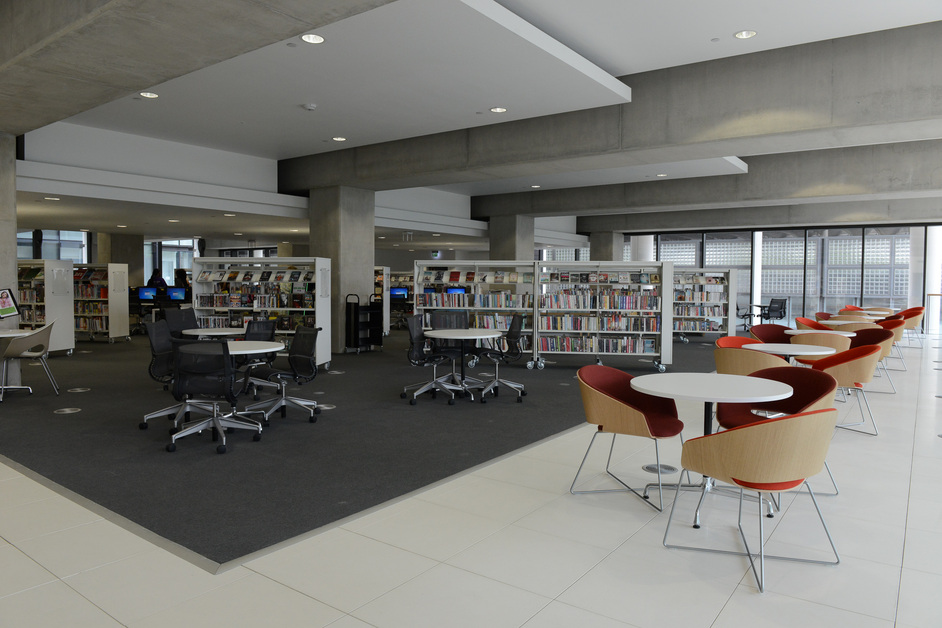 Image via Londontown
Pacras Square Library isn't far from King's Cross station and contains a whole bunch of open work spaces that are free to frequent. If you like your work spaces, sleek modern and comfy as all hell, this is the place.
Campus London
Image via Youtube
Not blowing our own horn here at all, but there's no people like startup people. That said, there's no better place to be inspired than at Google's Campus in Shoreditch. There are plenty of beautifully designed public spaces to work in for free, a great environment and speedy WiFi (it's Google after all). For break time, Campus Café does superb coffee and healthy snacks to get those brain juices flowing.
Ask For Janice
Image via Design My Night
Work at a weird time? Rejoice! Ask For Janice in Farringdon closes at 12:30am when you wanna burn the midnight oil, but head there as early as 7:30am if you wanna jump on that work wave in the morning. Word on road is that they do a darn good breakfast and in these plush settings, that's real motivation.
Foxcroft & Ginger
Image via Locappy
This one goes out to the foodies out there. Go to Foxcroft and Ginger's in Whitechapel and you'll get a cosy work space where you can have freshly baked sourdough sandwiches and pastries for lunch.
Royal Festival Hall, Southbank Centre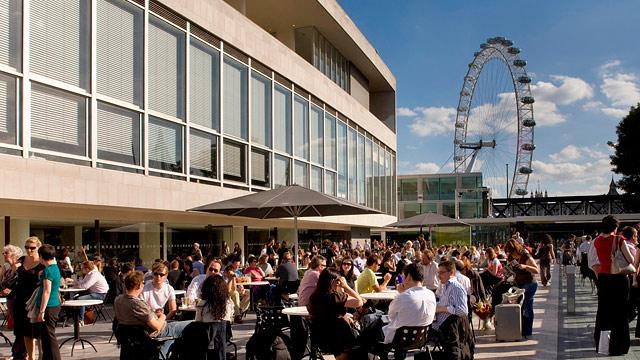 Image via Visit London
Southbank Centre is another must visit spot for the artist in your family. But aside from that, there's a gorgeous study space on the fifth floor with stunning views over the Thames.
Timberyard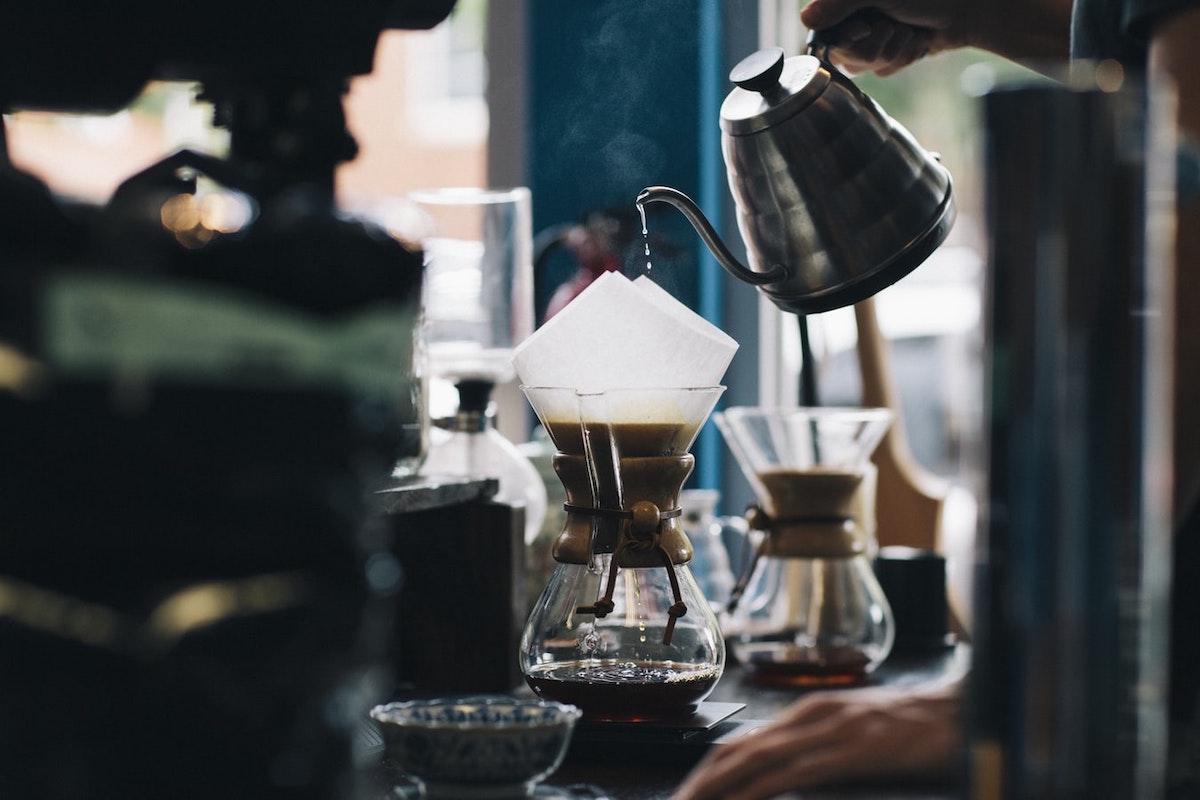 Image via Timberyard
This cute café encourages workers and supplies them with everything they need. Speciality tea and coffee to fuel your mind, food to soothe your soul. There are bookable meeting rooms there too for when you wanna get that group project you've been working on cooking.
National Art Library, Victoria and Albert Museum
Image via V&A Museum
We all know that the V&A museum is one of the trendiest places in London to get your learn on, but this little library hideaway is a real gem. When you're tired of looking at your screen, looking out the window and those gorgeous V&A gardens might just reinvigorate. Require a sign-up in advance, but so worth it.
Yumchaa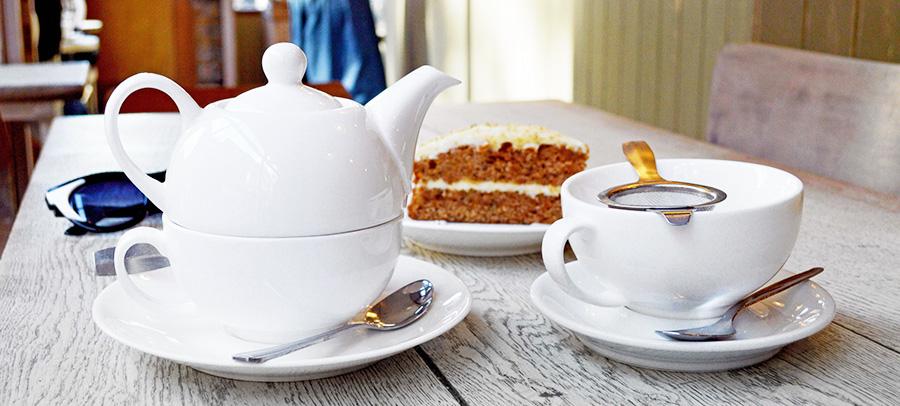 Image via Ricky Pai
Tea shop-turned-café-turned-work space Yumchaa is a bright little spot that loves workers. Just down the road frrm Birkbeck University, you'll frequently see a few students in there getting some work done while sipping one of Yumchaa's many exotic teas.
Bishopsgate Library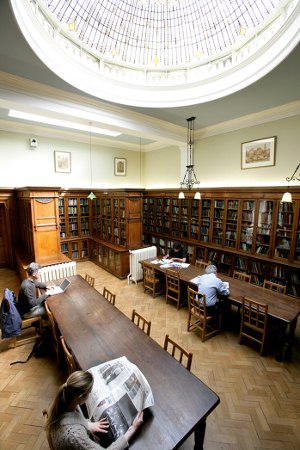 Image via A Peace of London
Some gorgeous settings just around the corner from Liverpool Street station. Bishopsgate Library is open to everyone – so no need for ID – and they've got a huge collection of, well, pretty much everything! Ahoy there, research materials…
Feature image via The Digital Newsroom
Download the
Debut app
and get Talent-Spotted by amazing graduate employers!