The world of the media is massive. Pretty much every company you've ever come across invests some cash or thought into their marketing. Whether it's a big production TV ad with bells on it, or the local car dealership putting together a radio jingle, all businesses are looking to get…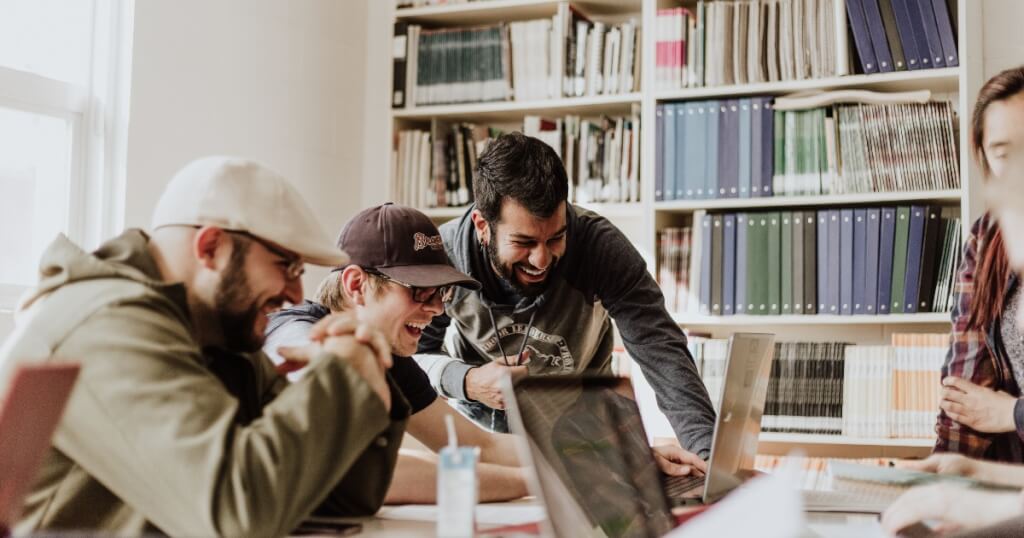 The world of the media is massive. Pretty much every company you've ever come across invests some cash or thought into their marketing. Whether it's a big production TV ad with bells on it, or the local car dealership putting together a radio jingle, all businesses are looking to get more people shopping with them.
But, if you're interested in this kind of work, it can be a bit more complex than you think. If you start looking up graduate roles in marketing, you'll also find seemingly different roles across PR and advertising too. But, just what is the difference if they're all there to help you sell stuff?
While they all broadly fall into the scope of media and creative, they're actually three distinct disciplines. That's not to say you can't move around between them, but hiring managers will be looking for slightly different skills, and it's important to think about where your interests and talents lie.
So, here's our in-depth guide to differences between marketing, PR, and advertising, complete with all the info you need to know about securing that first job.
So, What's A Job In Marketing All About?
Alright, so let's start with marketing, which almost acts as an umbrella term for both of the others. So, yes, if you want to be picky PR and advertising are technically a type of marketing, but that's probably not going to help you on your job hunt.
In short, marketing is basically the big strategy thinking. You're essentially the Jack Sparrow of your chosen company if he ever actually had a plan in any of the Pirates of the Caribbean films, something which is very strongly up for debate.
In practice, this means you'll be responsible for helping to build a strategy, and looking at things like who your target customer is and the best way to reach them. You'll also set budgets and KPIs, so you can work out if your efforts have been successful
Working in a marketing department means your job actually works pretty closely with the sales team. It might seem like a bit of a weird fit for a creative job, but at the end of the day, your ultimate goal is to shift more of your products and get more customers.
As part of your role, you might decide to enlist the help of some advertising or PR experts, but you're still the one who's done the big thinking about why you're commissioning them and set the budget and parameters for what you need from them.
If you're looking to work in marketing, the chances are you'll probably end up in-house somewhere. Most big companies will have a marketing department internally, so you'll really get the chance to hone in on a brand (or collection of brands) to make a difference).
Opportunities for recent graduates involve structured schemes from big-name players such as Nestlé, KPMG, BT, and Virgin Media, but you'll also be able to find a huge range of graduate roles up for grabs. For example, you could start out as a market researcher, digital copywriter or as a marketing assistant. In general, you're looking at ВЈ18-20,000pa starting out, which goes up exponentially as you progress.
Day to day you could be working on stuff like market research, coming up with new ideas or campaigns, or putting together a new website or social media content. It's a varied role, but you're able to see tangible results to your efforts, and there's decent scope to specialise if you're interested in specific areas such as digital.
And Advertising? What's The Difference Here?
As we mentioned above, advertising agencies are generally called in by a marketing department when they decide they need a bit of an advertising push. In general, while marketing teams tend to work in house, if you move into advertising you'll probably be working for an independent agency, who deal with lots of different clients.
Roles in advertising stretch across two main areas – you might be working on the creative side where you actually come up with the ideas for adverts, or you could be working in account management, where you'll be the main person liaising with your clients and trying to win new business.
There's also scope to work in media planning too, as the person who buys and schedules in where adverts will run and for how long. It's also worth mentioning here that advertising is what's known in the industry as "paid media". You won't be persuading people to run your adverts for free, you'll have to purchase space in the best places for your target audience.
While advertising graduate schemes are less common, some do exist, and many companies will run internship programmes from which they recruit new junior hires. In general, when you're starting out in advertising you're probably looking at about ВЈ19-24,000pa.
Advertising in itself works across a huge range of platforms. You could be creating television or radio adverts, putting together digital campaigns for social media, or designing print adverts to go in newspapers, magazines, or those massive billboards you see on the motorways when all you're really thinking about is how much you need a wee.
Each type of advert requires a hugely different type of thinking. For example, while people will probably sit down and watch the whole of your TV commercial because they're bored and waiting for the next half of their programme. They're much less likely to watch any more than three seconds of your carefully crafted Facebook video, mainly because they can just keep scrolling.
The ultimate goal is still sales here, but the advertising team is most likely one step removed from the bigger strategy. They're taking on a specific brief from a marketing team and using their creative thinking to deliver on that commission, rather than thinking about the whole suite of marketing you might need.
As a creative, it may also be your job to put together proposals to help win over new clients – generally they'll provide you with a brief and several agencies will bid across a number of rounds to put forward their ideas and what they can bring.
Okay, And What About PR? What's The Deal Here Then?
Finally, we bring ourselves to PR, short for public relations. The biggest difference here is that unlike the other two, this is "earned media". This means that rather than paying for the space on media platforms, you're trying to get your products and brands showcased by media outlets for free, so it understandably needs a slightly different skillset.
As a PR, you could find yourself working in pretty much any set-up. Big companies will often have an in-house PR team to deal with their core messaging or reactive PR, but will also regularly make use of external PR agencies to deal with specific campaigns and proactive launches.
Similar to advertising agencies, these PR agencies will be briefed by the in-house marketing team on specific briefs and contracts, rather than running an overall marketing strategy and might end up putting in bids to win specific contracts.
You'll also find PR roles outside the typical business side of things too – public service bodies such as councils, police forces, and schools all typically need a PR officer, both to push out new information and to deal with press requests from journalists as they come in.
For smaller businesses with a much smaller budget, they might employ the use of a freelance PR consultant. It's probably not something you'd jump straight into at the start of your career, but there's a good scope to move into freelance work once you've got a decent body of work behind you. Not only will you be able to have flexibility about when and where you work, but you'll also be able to choose the clients you pitch and work for.
Starting out as a PR assistant you'll probably be earning about ВЈ18-20,000pa or you might be able to kick things off as a PR officer if you've got enough relevant experience. There you'll be earning between ВЈ22-28,000pa. With a couple of year's experience, this can quickly rise to more than ВЈ40,000pa, which continues to rise throughout your career.
It's also worth thinking about the nuances of PR in terms of what you're pushing out too – while marketing and advertising will have a very clear push to sales, PRs will often be working on more general stories that help to keep up a good reputation for a brand.
All in all, you're looking for good stories to tell about your brand which you can suggest to media contacts and journalists. On a day to day basis you might be coming up with stories. writing press releases, and maintaining and building relationships with journalists.
You might also be giving out statements or quotes on behalf of a brand, conducting interviewees or setting up them for reporters directly, as well as writing up reports as to how much coverage you've managed to secure.