Arts universities are a unique and interesting experience of higher education. Here are some of the things you can expect to see whilst studying.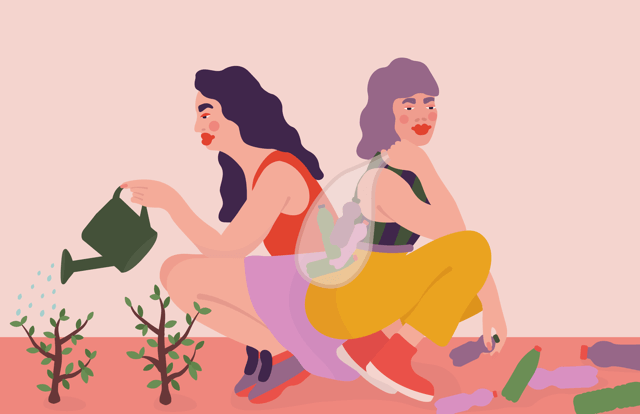 This post was written by an external contributor. Olivia Church reflects on her own experience to share some words of wisdom for prospective arts university students. Illustrations by Katie Brookes.
Sometimes, you only get a feel for a place once you experiencing it for yourself. You may not always be fully prepared for what's to come. Enrolling at a university that specialises in the arts, however, teaches us all lessons that can't always taught in the four walls of a lecture theatre.
There is a certain way to life around an arts uni campus that is quite unlike other universities. There is a sense of genuine curiosity and unity among students where both friendships and working relationships can blossom. As a uni leaver this year, I'm will be miss being able to advantage of the environment and opportunities.
The purpose of this article is to make you aware of the little things that often go unnoticed. Some of these may end up having a bigger impact than you might expect. Here's what I think prospective arts uni students should be aware of before they come to university.
Pricey Printing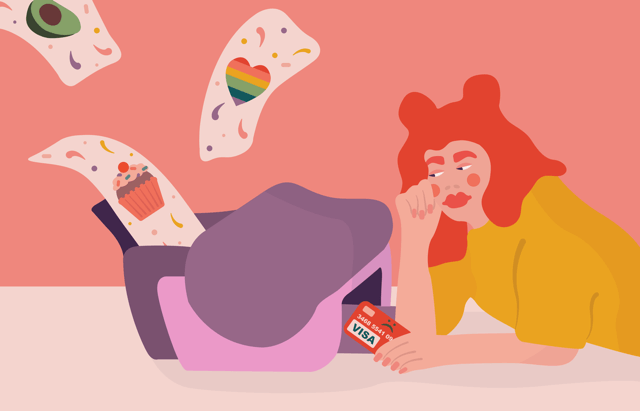 First, they ask us to pay for tuition fees and then they make us pay for our own printing! It's a cruel world indeed. Anyone coming to arts uni should always be prepared to have a sizable chunk of print credit available and photography students, this couldn't be more true for you!
Finding the right paper density and printing techniques will be your new-found obsession. If you find, that you aren't getting the best deal at your uni, have a look around your local area for printing companies. Some may even offer student discount and boast a wider range of paper, finishes and framing options.
Vegans, vegetarians, pescatarians and meat eaters
While each of these groups sound a bit like the houses you'd find at Hogwarts, arts uni students are becoming increasingly conscious of the impact their eating habits have on the environment and animals. Veganism is constantly on the rise and avocado eating was just the start of it all.
There are constant petitions for the canteens and on-campus food shops to provide more food options and a never-ending battle on prices. If you are considering going vegetarian, vegan or anything else, look in to the steps you ought to take in order to healthily adjust to a new lifestyle before you take the plunge.
Gay community get ready!
There could not be a more safe and accepting environment for young gay people than an arts uni. Everyone on campus in general is increasingly aware of the sense of diversity on campus and aware of the stigma that gay people face.
With new LGBT initiatives being launched at universities up and down the country, significant progress has been made in welcoming people from the gay community where they can study hard and play hard as much as the next person.
Social and political activism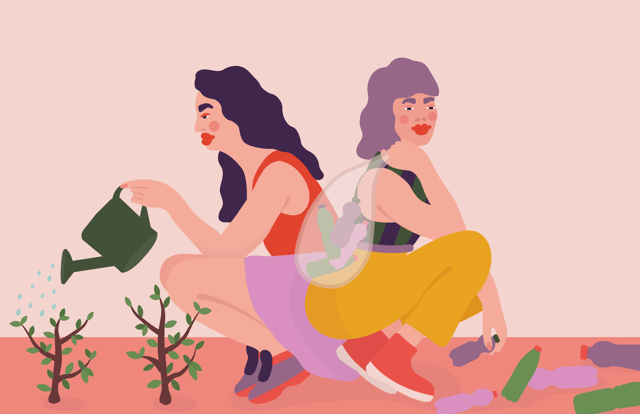 Any student who goes to an arts university will soon learn that students are highly sociable and politically-minded people – and rightly so. A morning of tree planting or a film event to highlight the impact of plastic on our shores wouldn't go a miss at an arts uni.
Students are super passionate about incentivising others to join their cause and raise awareness of current issues. It's surprising how these topics can even infiltrate in to everyday conversation and engage students from all walks of life.
Fresh and funky fashion
I remember waking up at some unholy hour one morning to get ready for a trip to London. I didn't bother too much with my make-up and hair and I assumed everyone else would do the same. How wrong I was. After a quick short cut through my uni, I found a line of people ready to board the coach in blue eyeliner, pink fur jackets and freshly tousled and twirled hair – and even the girls made an effort!
An arts uni is always full of trend and culture conscious students no matter what time of day you finally end up in uni. It's likely that you won't be leaving the house unless you wearing your staple pieces. Where that be a retro jumper you found at a vintage sale or a pair Doc Martin's.
Ignorance is out, knowledge is in
What you know about what is going on beyond campus really counts when it comes to creating great work. You may take inspiration from a new Alexander McQueen documentary. Or you might be influenced by iconic album artwork from the 70's.
Building upon your own understanding will undoubtedly put you in a stronger position than some of your course mates. Some of them may end up being your competition! It will also help you to build confidence and even collaborate on projects with other like-minded people.
Now isn't a time to be shy about entering competitions either as this can really help when it comes to making a portfolio and showing it off to potential clients. In any case, if you're prepared, then that is half the battle.
Download Debut and connect with us on Facebook, Twitter and LinkedIn for more careers insights.