Struggling to promote your technical skills, and clearly define your achievements? We're here to lend a hand, with some key technical CV writing advice for graduates Ah, the good old CV. Your glittering passport to stellar career success. (If only it were that simple, right?)…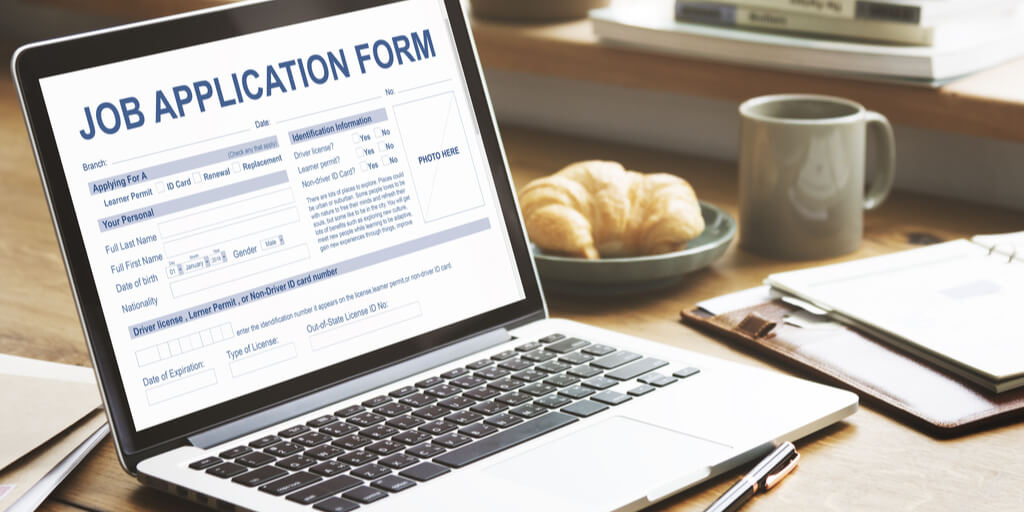 Struggling to promote your technical skills, and clearly define your achievements?
We're here to lend a hand, with some key technical CV writing advice for graduates
Ah, the good old CV. Your glittering passport to stellar career success.
(If only it were that simple, right?)
Your first introduction to prospective employers has got to pack a punch. Not literally, you'll be pleased to hear… but visually.
The best CV will draw recruiters temptingly in, with well-chosen details about your skills, education, and work experience, that make you seem tailor-made for the job.
Add a sprinkle of personality in the form of wider interests, and it could be a match made in heaven.
But wait.
This is technical CV writing we're talking about here, so where do you showcase those highly specific skills? Are they more important than your education history, for example?
And while we're on the subject, where exactly should your contact details go? Will adding a photo help you get ahead? Should you seek someone out to give you a reference?
Particularly if you've never written one before, putting a CV together can seem like a daunting task.
To start with, you may not know what your best skills are yet (though our free Debut App can help you with that #just saying) – plus, if you're not the 'blow your own trumpet' type then it's ridiculously easy to under-sell yourself.
But even worse, it could be said, are those CVs that are pumped full of hot air, describing an eye-watering set of exaggerated skills that no one graduate could possibly have acquired yet.
We want to give you the best possible chance of impressing the top graduate employers, so we've set about demystifying the whole technical CV-writing process, step by step, just for you.
(When you're finished, all you've got to do is fire up our free Debut App to browse fabulous graduate opportunities, and maybe even get talent-spotted on the back of that shiny new CV.
We know… and you're welcome).
Structure Your Technical CV For Maximum Readability
We're levelling with you here: the graduate IT and tech jobs market is fiercely competitive.
We've all heard that trope about recruiters only looking at each CV for a matter of seconds before moving on. But when it comes to graduate technical roles, you can probably expect little more than a blink's worth of CV attention.
What that translates to is this: make it easy for recruiters to find what they're looking for in a single glance, by using a clear structure for your CV.
In short, make headings clear and bold, space information out clearly, and don't bunch up large blocks of text…
…because if a recruiter thinks your CV will be hard to read, they may not bother at all.
Got It. So, How Exactly Should I Structure My Graduate Technical CV?
However they're prioritised, here are the essential sections you'll need to include in your graduate technical CV.
Your name and contact details (if you forget this part, it won't matter how great you sound, as no-one will be able to get hold of you!)

A dedicated section for your technical skills

Education history

Work experience and general skills

Other achievements and interests
We've said, "however they're prioritised" because there are no absolute rules for how a good CV should be structured (though we definitely recommend getting your name and contact details in first!)
To give you an idea, a skills-based CV focuses more on – you guessed it – skills, while a more traditional format would broadly follow the order we've shared above.
As this is about technical CV writing, the approach we're examining now is more of a combination of the two formats, because we want to showcase key technical skills and work experience to their maximum effect.
Other Structure Considerations For Your Graduate Technical CV
You've probably heard that a CV mustn't be more than two pages long… and you'd have heard right.
No matter how dazzling your skills and achievements are, recruiters just don't have the time to read about the wonder of you, in the approximate length of a novella.
You may also want to consider re-structuring your CV, depending on the requirements of the job. For example, if the ad emphasises educational achievements, this may be the section you push right to the top.
Plus, if you've got lots of different technical work experience projects to include, you could consider including a separate 'Technical Work Experience' section.
OK, so now we've covered structure requirements, let's break down each section in more detail.
Your Name and Contact Details
You'd think this part would be the easiest… and it sort-of is.
Just make sure you include your email address and mobile number (you don't have to include your home address unless you want to), plus a link to your LinkedIn profile and online technical portfolio if you have one, on your own website or on GitHub, for example.
Your email address should sound professional – so '[email protected] is out, [email protected] is in.
Oh, and there's no need to include a photo, your date of birth, or your relationship status. Not only could these take vital focus away from your skills and achievements, but your CV shouldn't be able to double up as your Tinder profile.
What About A Personal Statement?
If you're not enclosing a cover letter, or answering a 'motivation' question on an application form, you could think about including a one-or-two-line statement that summarises your experience, skills, and achievements.
However, as graduates don't usually have broad enough career experience, or a diverse enough range of skills to summarise, recruiters won't necessarily expect a summary statement of this kind.
So, if you want to try it, do. But if the resulting statement 'sounds' bland, don't think twice about ditching it.
Technical Skills
It's important not to make this section look robotic (even if 'robotics' is on your skills list!) – so, rather than a boring, exhaustive list of random skills, focus on those requested by the employer or the recruitment ad.
For easy-to-read bonus points, you could think about organising your tech skills into categories, such as Office, databases, and programming.
You can expand on these skills in your Work Experience section, in which you can highlight examples of how you've used them in the workplace.
(Don't forget, if you need help analysing your skills, you can find it by downloading our free Debut App).
Education History
This is another 'simple' section, in which you'll list your major academic achievements, starting with the most recent.
Bear in mind that the further back you go, the less detail you'll need to show. While it's fine to list your grades and individual A level subjects, for example, you won't need to do the same for your GCSEs. For these, you can simply state how many As, Bs and Cs you achieved.
However, as your degree is clearly the star of the education section, don't be afraid to let it shine! Include where and when you studied, along with your (predicted) grade… and add information about projects and modules that are relevant to the job.
It will be helpful for recruiters to see what you covered, since not all technology degree courses cover the same topics – basically what we're saying is, don't leave them guessing.
If you've got other technical qualifications, such as online courses or classes you took in your free time… just because you were interested, or you wanted to learn more about a particular technology (you absolute star, you), this is the section to place them in.
Work Experience And General Skills
Here you'll list the details of any work experience, such as placements, internships, or part-time jobs.
Should you include that brief stint as a barista?
You may not think so on a technical CV, but getting an IT job isn't all about the tech – it's also handy if you can show you're able to get on with other people. And what better way to do that, than by showing previous customer service experience?
For each piece of work experience, show context by including a brief overview of your responsibilities and individual achievements. Include details of software knowledge and programming languages, for example, where necessary.
Don't forget to show your 'softer' side, too, by highlighting interpersonal skills such as teamwork, problem-solving, and communication… which are all golden for tech graduates working in large teams.
Oh… and as if that wasn't quite enough, if you've done any personal projects that show passion for tech, such as volunteering, or even just tinkering about at home, don't be afraid to show them off here.
One last point to make a thousand times over… do not exaggerate! At some point in the recruitment chain, your CV will be read by people with major tech knowledge, and they won't expect graduates to be fully formed.
Recruiters are likely to be far more impressed by those graduates who show the confidence and self-awareness to highlight truthfully what they know, and the willingness to learn what they don't.
Other Achievements And Interests
Some graduates skip this section altogether… which is a shame, because it's the perfect opportunity to let your unique personality shine through.
Not only can you highlight more of your passion for tech, through showing membership of clubs or groups, or detailing tech-related events you've attended, you can also explain how you spend some of your free time…
…which will give recruiters a tantalising glimpse into your world.
One tip: don't do the boring, "I like reading, socialising, and going to the cinema" thing. If you really do like reading, what's your favourite book? What film genre is your favourite? Give recruiters some brief insight into the cool type of person they'll be hiring.
Should I Include A Reference With My Graduate Technical CV?
The dreaded phrase, "references are available on request" isn't necessary on your CV, as it's common practice for employers to ask for details of two referees when making a final job offer.
But if you do happen to have a glowing reference from a previous employer, or your uni lecturer for example, then there's no harm in attaching a copy to your application.
OK… now you're almost ready to download our free Debut App and go searching for that dream graduate tech job!
Just a couple of last-minute points before you do.
Tailor Your Graduate Technical CV For Every Job
We know… CV tailoring is time-consuming, but it's time well spent on your future career.
Our recommendation? Build a 'master' CV, then you can simply switch sections around and prioritise specific points that are relevant to each job you apply for.
In every case, make sure the skills and experience recruiters have requested stand out, and try to echo some of the language they've used in their ad.
Show Care And Attention To Detail
Most graduate tech roles will involve a meticulous eye for detail, so you'll fall at the first hurdle if your CV doesn't showcase this level of care and attention.
So, check every word in the same way you'd check your code. Home in on spelling and grammar, and make sure you've included everything the recruiter has asked for. If you can, get someone else to check it all through, for a vital second pair of eyes.
Your future career is that important, after all.
Now, all that's left for you to do is…
Download Our Free Debut App, And Introduce Yourself To Some Of The Top Graduate Employers!
It takes time and effort to create the kind of CV that attracts the right graduate recruiters.
So, we've invested just as much time and effort into making our Debut App a fun, free, and terrifyingly simple way to apply to top graduate employers – in just one tap.
But even that wasn't quite enough for us, so we've thrown a few more benefits into our app for good measure.
You can use your new CV to get talent-spotted, arm yourself with practical, real world employment advice, analyse your best career-building skills…
…and play fun-yet-educational games, with absolutely no bothersome ads.
The result? You can immerse yourself into building a graduate career that everyone – including you – can be glowingly proud of.
(Go you).