There are few things better than student radio. But surely sitting behind a mic every week playing the latest Kanye West album on loop can't lead to a decent job?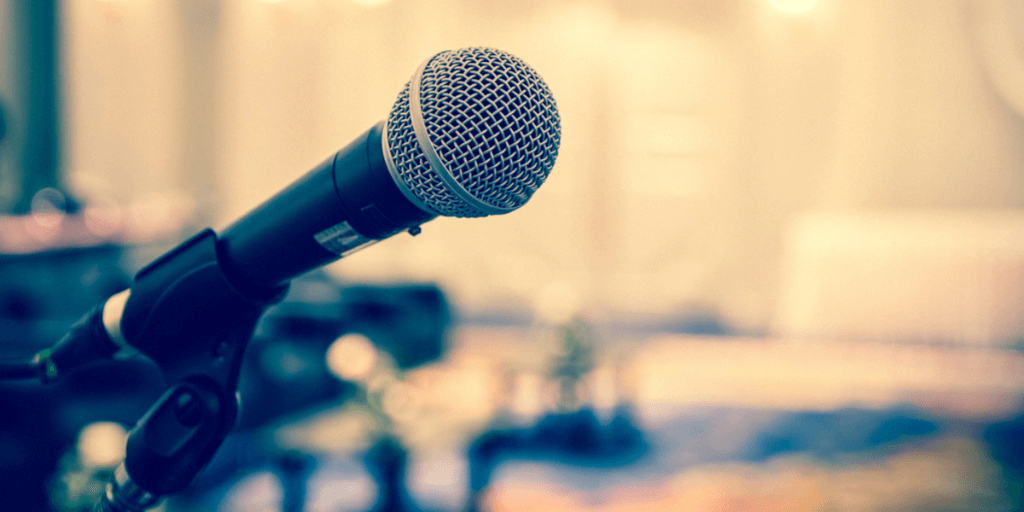 This post was written by an external contributor. Conor dissects all the skills working in student radio can give you.
There are few things better than student radio. It is where all ten people who listen to it go to hear hipsters talk about music, musicals played on an 'ironic' comedy show, and, inevitably, hear hipster musicals. The very same presenters might even put on local club nights, DJ at student union events, or be behind the music you hear in the SU building. But surely sitting behind a mic every week playing the latest Kanye West album on loop can't lead to a decent job?
Actually, student radio can give you a massive head-start. The transferable skills for your CV alongside what can also be the most enjoyable parts of your university experience are difficult to develop to the same extent elsewhere. Here are just some of the unique selling points student radio can provide.
It teaches you how to network
The dreaded word: networking. I can hear you shuddering at the mere thought of going to networking events, totally overwhelmed and intimidated by the big-wigs of the industry you're interested in. "How do I approach someone?", "What do I even say!?".
Experience in radio, however, can help you tackle this situation with considerably more confidence (because, let's be honest, no-one really likes networking). It is a real skill to be able to talk to people efficaciously, especially when you don't know them, but radio is a crash-course in how to communicate.
As a reporter on a news team, for example, you'll have to approach fellow students or members of the public for vox-pops to go on the show. You will be using a mini-elevator pitch to try and convince them to give you the audio you need.
The networks available that you can take advantage of in student radio are there. While I was Head of Sport at FreshAir.org.uk, Edinburgh's student radio station, I made a huge effort to get my team covering as many professional sports as possible. This meant talking to PR people at huge clubs, as well as managers and players for interviews. All of this helps you to develop that crucial skill of having a rapport with someone naturally, something you can take to any industry.
Industry connections
Take a look at the Student Radio Association's alumni. Established to support student radio, extraordinary talents such as Radio 1's Greg James have been recognised at the annual SRA Awards. The awards themselves are incredibly competitive, but the people that you meet and who hear your entries really are the peak of the media industry. The right person listening to your demo at the right time could lead to a start in radio.
In addition, the SRA also put on Regional Training Days every term where industry professionals provide workshops and advice. Take advantage of these opportunities, and never forget that the students sat next to you could be great contacts in the future, and employers are always impressed by a strong contacts book.
This isn't just restricted to the media industry. Say you want a job in the arts, or in business. If you structure your show around interviews and packages where you go out and meet the people involved, and you keep in contact with them, opportunities can easily come from that very same person who chatted to you for ten minutes in your second year.
Communication
This seems an obvious one, but it is a skill that radio develops arguably more than any other. The ability to concisely describe a song or an album, or to introduce a special guest, or to ask the right question and have it understood, is not easy. Listen to the best in the business on the BBC or LBC and you'll hear some of the best communicators in the country. Listen to local radio, and you can hear that even paid professionals often struggle to communicate perfectly.
As a student involved in student radio, you will have a huge head-start over other applicants for jobs which feed off good communication skills. Sales, HR, PR and Communications (the clue is in the name with that one) and many others are desperate for people who can communicate well.
Teamwork
This can often be a cliché. 'I work well in a team and by myself' is a pre-requisite for any job, and while some are better at it than others everyone will have some level of experience in both. Therefore, it is crucial to stand out from the crowd.
Student radio is a collaborative effort. The unsung technicians will keep the station running by all means necessary (don't get me started on the great mixing desk meltdown of 2014…), while the station manager will rely on their committee to run training, organise social events, and keep the station financially secure. FreshAir, for example, had a committee of 20, each one of us working together as a team to provide the best radio we could.
Doing an outside broadcast, where you broadcast live from somewhere other than the studio, can provide a real-life example of teamwork. In those situations, nothing can go wrong. Tech must work perfectly and in sync with presenters and producers, all of whom are working together but with independent roles simultaneously.
With student radio on your CV and the skills you gain clearly highlighted with examples clearly in interviews or on job applications, mucking about with your mates on student radio really can provide you with a ticket to your dream job.
Download Debut and connect with us on Facebook, Twitter, and LinkedIn for more careers insights.