Blog
Juergen Maier: 'How I'm running one of the most disruptive companies in the world.' | DebutLive
Having been at the forefront of the engineering and technology services sectors for more than 170 years, Siemens is a company not to be ignored.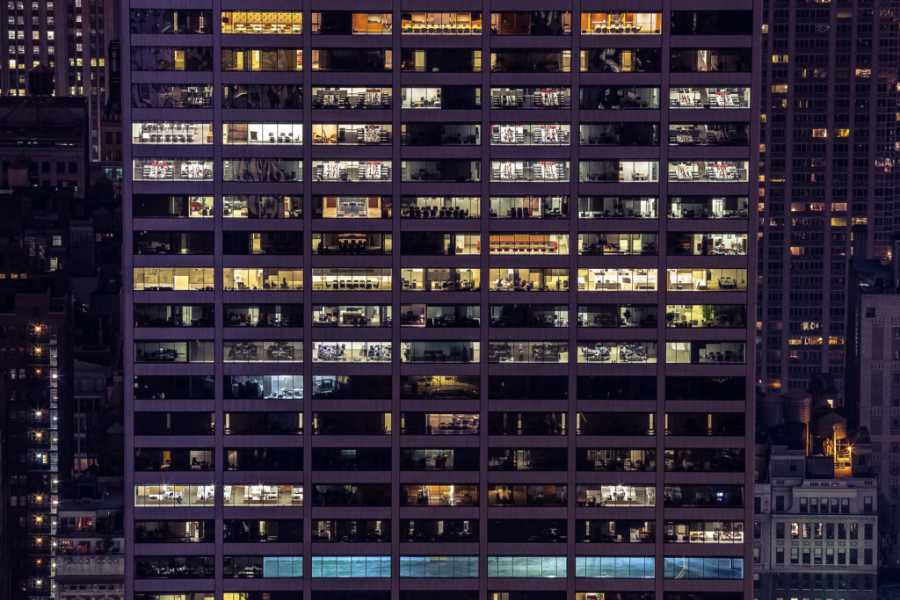 Having been at the forefront of the engineering and technology services sectors for more than 170 years, Siemens is a company not to be ignored. Its history speaks for itself; and we were lucky enough to have Siemens UK CEO, Juergen Maier, visit Debut HQ to chat with our own CEO, Charlie Taylor, plus take part in a DebutLive.
Naturally, we had plenty of questions for Juergen, but one of the most burning for us was just how has the company managed to stay so relevant in what is a constantly evolving and ever more competitive market. And, more specifically, his insight into what it's like to run one of the most disruptive companies in the world.
You can check out a short clip from Juergen's DebutLive below, or watch the full stream via the app:
Of course you were all really interested to learn more from Juergen, and unfortunately he didn't manage to answer all your questions during the stream. Thankfully, he found the time to provide the below insights for our eager Debutants:
If you're not a technology or engineering graduate, are there still ways for you to join and use your other skills in companies such as Siemens?
Of course! We offer commercial graduate schemes in areas such as Finance, Procurement and Project Management, and offer soft skills development in a range of areas as part of our Graduate Development Programme (GDP).
We place just as much importance on commercial skills as we do technical skills; we are a business after all, and we wouldn't be successful without the fantastic people who are in these roles. The only thing that is useful is that in all our roles you must be passionate about what we do for our customers and society. Innovation and engineering lies at the heart of that.
What should a graduate be focusing on in the first few years of their career?
There are lots of things, from enhancing their expertise, building their network and building softer skills etc. Our Graduate Development Programme (GDP) provides the perfect opportunity to make all of this happen.
One piece of advice I always give is use our GDP to learn as much as possible about the broad activities in Siemens, and at the same time focus on one area where you can specialise and focus to drive value; maybe become an expert in a new technology or develop a new commercial process that drives productivity.
Beyond the hard skills required to successfully perform this job, what soft skills would serve the company and position best?
We typically look for people who are inquisitive, good at problem solving, collaborative and who demonstrate the ability to learn and adapt.
When you join Siemens you will join our Graduate Development Programme where you will learn soft skills such as Project Management fundamentals, Career Planning, Team Building, Business Influencing and Customer Communication.
What would be your best advice for your assessment centres?
There's lots of advice we could give, but there are a few key tips to help you perform at your best at your assessment centre:
Read up about Siemens and learn who we are and what we do.

Check the location ahead of the day and make sure you know where you're going – and be on time!

There's no need to rush your interview – carefully consider your responses and take time to answer any questions. Also make sure you use it as an opportunity to find out as much about us as possible!

Be enthusiastic – we love enthusiasm, so make contributions that spur new thinking, ideas and conversations.

We know it can be difficult, but the day is about you getting to know us as much as us getting to know you, so try to enjoy it and have fun!
What is the communication like between people working at Siemens? Is it a very interactive company, or is information sharing based on 'need to know' basis?
We have an internal social network which allows us to interact with our colleagues across the globe. We utilise the platform to ask questions, share ideas and learn from each other, but also to meet new colleagues from around the world.
Since we've introduced this we've definitely become more interactive. We also have something called Coffee Roulette, where each month you're paired up with someone you don't know at your site and you arrange a time to get to know each other – this encourages us to get to know people we may not have had the chance to meet before.
What qualities do successful employees at Siemens possess, and how do you see and reward growth and professional development?
The key quality would be ownership culture, something we thrive upon! There are no closed doors here, we invite everyone to work collaboratively and act as if Siemens were their own company. We encourage people to try new things, not always wait for instruction, have their own thoughts about what they'd do differently as this ultimately shapes the future.
In line with this, we support all our employees to take ownership for their development and drive their own careers – of course we provide support and motivation along the way, but ultimately it's up to you – you can achieve anything.
What are the greatest challenges facing Siemens right now?
The pace of change we need to adopt to be and remain a leader in the new Digital world of Industry. We call this the new Digital Industrial Revolution, or Industry 4.0, and it presents a massive opportunity for Siemens and our customers. But we all need to get up to speed with Digital Skills and through that better understand and develop new business opportunities arising from this revolution.
What makes Siemens' culture so unique?
That we have been in business for 170 years and constantly innovate and re-invent ourselves to stay ahead of new technologies that generate value for our customers and society. And that we stay true to the values of our founders, the Siemens Family.
We are all about innovation and ingenuity, we are always responsible in the way we transact business, and towards the environment and society, and we always strive to be excellent at what we do. Through that we put our customers first and create value for them.
Are there initiatives at Siemens that help young children get into technology from an early age, such as learning to code?
Absolutely! Through Siemens Education we have developed a unique way of bringing science, technology, engineering and maths (STEM) to life in the classroom.
We have a huge range of free-to-use online resources for young people (and their teachers), covering everything from autonomous vehicles to rollercoasters, where we hope to inspire the next generation of engineers.
How do you support women in STEM backgrounds to secure roles in senior positions in the company?
We've developed a programme and approach targeted towards women called "Women into Leadership", which focuses on developing them into senior management roles. This programme provides training and development, networking and mentoring, as well as both group and individual coaching. One of the groups even took over one of our board meetings and made a huge impact with our senior management team.
Overall, the approach gives groups a safe environment where women can share experiences, their hopes and their fears about their future career. It is a real strengths-based approach, ensuring a focus on an individual's strengths to help them really grow.
Women themselves are now much more passionate about spreading further culture change within the organisation. We also support a number of national Women in Engineering initiatives, like WISE.
Connect with Debut on Facebook, Twitter, and LinkedIn for more careers insights.