Your degree could be the finest in the world. But you'll still have to make the right personal impression in an interview situation. That's why we've totally got your back, with simple investment banking interview preparation for graduates. It doesn't seem fair, does it? You've worked…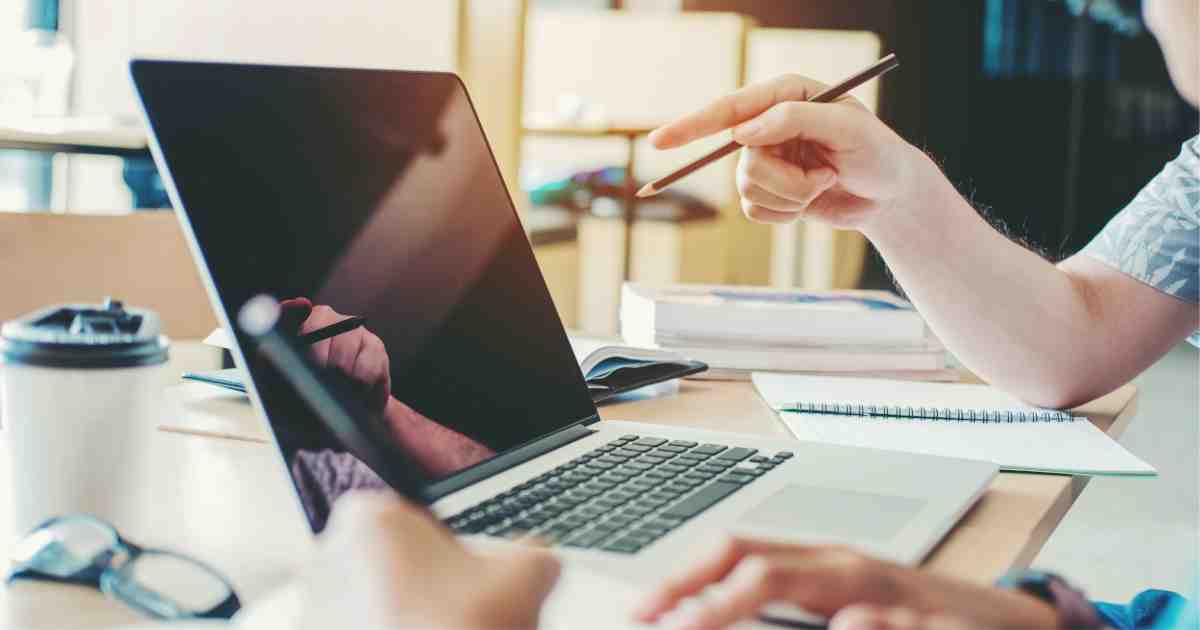 Your degree could be the finest in the world. But you'll still have to make the right personal impression in an interview situation.
That's why we've totally got your back, with simple investment banking interview preparation for graduates.
It doesn't seem fair, does it?
You've worked so hard on graduating with a great degree, that by rights, it should be shoving those career doors wide open… then barging inside, and landing you that dream job all by itself.
Well, when it comes to investment banking, the quality of your degree will definitely help you start an astronomical career.
But before you take up your rightful position in the bank of your dreams, there's just one more thing you've got to do.
Ace the job interview.
Don't worry. It really isn't as difficult as it sounds. You just need to do some preparation, that's all…
(…and perhaps download our free Debut App, to help you secure all those amazing investment banking interviews!)
What kind of preparation?
Just read on, dear graduate, and all will be revealed.
What Graduate Interview Process Does Your Ideal Bank Follow?
You'll have a head start over the competition, if you understand exactly what the interview process is going to involve, and what particular skills and knowledge your ideal bank tends to look for in their graduate recruits.
So, you should start by doing crucial research on the banks you'd most like to work for.
However, don't just look at their selection processes. What is it about starting your career with them in particular, that really gets you fired up?
To help you understand a typical graduate recruitment process in investment banking, we've listed some types of interview you're likely to face, and how best to approach them.
Your Graduate Investment Banking Interview: Round One
Why have we referred to this as "Round One?"
It's because investment banks, particularly the larger ones, typically use separate interview stages to help whittle graduate hopefuls down.
(You could think of this process as stages in contests like The X Factor… so Round One is the first 'panel' audition, which starts with absolutely everyone who thinks they can sing!)
Since there could be up to four stages – yes, four – we thought it might be useful to analyse what might happen in each one individually.
And so, you'll probably be interviewed over the telephone first, or on a video call. During this stage, you're likely to be asked about the reasons why you applied for the role…
…so, it will help enormously if you have some. Remember that research we mentioned earlier?
You may also be asked competency or strength-based questions in this round, which are designed to highlight the particular skills the bank is looking for. Again, if you've done your research, you'll be going in with a good understanding of what these are.
(Seriously, if we haven't sold the benefits of research by now, we're never going to!)
OK. So, What Happens In The Second Interview Round?
Many investment banks use an 'assessment day' to make a final decision about the graduates they'd most like to hire (more about these later).
But before this stage, you could be invited to the bank for a formal interview. This is more common for internship roles, which may not be subject to assessment days at all.
Your second-round interview may involve meeting different members of the bank; the person you'll be directly reporting to, for example, and an HR executive, in which they'll try to find out more about you.
It will help if you can show your ability to 'fit in' with their existing team, so again, some prior research on the bank's structure and team set-up is likely to help.
Don't be afraid to ask your own questions, too. Asking things like, "how would you describe a typical day in this job?", or "what would you specifically be looking for me to achieve in my first three months?" shows curiosity, and a bright-eyed willingness to advance your career.
Round Three – The Assessment Day
Congratulations, you've made it through to bootcamp!
Assessment days are held either on the bank's premises, or at a dedicated centre. The idea of this stage is to bring together a select group of graduate candidates, during which you'll all get involved in a variety of group and individual exercises.
These could include working together to solve a particular problem, doing a presentation, or completing aptitude tests that are linked to the job you've applied for.
As you might imagine, the idea behind an assessment day is to see how you'll work in a team, and how you'll use your skills in real workplace situations.
Your research should already have given you a clearer understanding of the kind of skills and behaviours the bank is looking for. On the day, listen carefully to the details of each task, and try to link it all back to a prized quality or skill – how can you best display these?
One last tip. In group situations, don't try too hard to be a 'leader'. Recruiters want to know how you get on with people, so if you're trampling on everybody's toes and loudly dismissing others' ideas, you're unlikely to progress much further.
Being curious and considerate, with a listening ear and a willingness to 'step up' to responsible roles such as note-taking or timekeeping, is likely to be far more appreciated (if in doubt, just think about being the kind of person you'd most like to work with every day!)
The Grand Final…
Not every investment bank will run a final round… let's face it, after three interview stages you're all likely to be exhausted!
But occasionally, and especially in situations when a bank is having trouble deciding which graduates to recruit, they will ask the strongest candidates to return for a final face-to-face interview.
By this point, they will be almost certain that they'd like you to work for them, so now it's time to show how much you'd like to join the team!
It's difficult, we know, but all you've got to do is try your best to relax, and appear enthusiastic and confident about the prospect of joining them as a graduate investment banker…
…because you're almost there!
(Download our free Debut App for even more valuable, real world graduate career insights to help you prep for interviews like a boss).
But Wait… What If I've Got An Internship Interview At An Investment Bank?
These are slightly different; in that you probably won't be subjected to a four-stage process.
That's because investment banks demand a higher level of technical knowledge from graduate interviewees, and it will also be assumed that a graduate has already completed an internship.
You'll need to focus your attention on what you'll learn from the internship (rather than imagining yourself in a graduate job – that will come later!) Again, make sure you've done your research, so you can talk confidently about what's involved, and why it's perfect for you.
Just In Case We Didn't Mention 'Research And Preparation' Enough…
…they really, honestly are the keys to interview success.
If you're willing to go even further in your attempts to secure a graduate investment banking role with one of the top employers, you could even begin preparing the 'Interests' section of your CV.
Seek out as many positions of financial responsibility as you can (could you be the treasurer of a university group, for example?) volunteer for challenging work experience projects or tasks, and start following financial trends and issues.
That way, you'll be able to discuss them all confidently during your interviews, adding a little more depth to the usual 'qualifications and work experience' chat.
You could also start researching common graduate investment banking interview questions, and imagine how you'll answer them.
Keep the STAR approach in mind for competency-based questions, as this nicely encapsulates a story by explaining a Situation, Task, Actions, and finally, the Result.
Some Example Graduate Investment Banking Interview Questions
It's never too early to begin your preparation, so why not think about how you might answer the following questions?
(You could even ask a friend or family member to play the interviewer's role).
Why have you decided to apply for this role?

What interests you about our investment bank?

Why did you choose your university/degree subject?

What do you believe this role to be?

What are the key functions of this division of the bank?

What qualities do you think are most needed to be successful in this role?

Tell us about a recent news item that affects our bank.

If you could only choose one place, where would you invest your money now?

How would you add value at this bank?

What's your greatest achievement?

What's the most challenging situation you've ever faced?

How would you advise a client who wanted to buy shares in (example) product?
It's possible that you could be asked to solve a maths problem or logic puzzle as part of the interview process, so it wouldn't hurt to practise a few brainteasers, too.
Finally, if all this sounds mentally strenuous, here's something to make you breathe a sigh of relief: it's unlikely you'll be asked the more 'zany' interview questions we hear about at the likes of Google ("if you could be an animal, which would you be and why?")
OK, I'm Ready. How Do I Find The Right Graduate Investment Banking Role?
By downloading our free Debut App, that's how!
We've got some of the top graduate employers, ready and waiting to hear from you.
Actually, they may even find you first…
…because with our amazing talent-spotting function, you could be invited to apply, or even leapfrog the whole application process altogether (how's THAT for an epic push notification?)
You'll also have access to our Debut Insights, which include top tips from employers, and real-world advice from students and grads.
Download it now, and get yourself so career ready, it'll hurt.