Hey there folks. So, I've written a lot of words. Enough words to fill up more than ten dissertations, in fact. Not to say that the quantity of my work has any bearing on how good my writing lessons or advice would be, of course. However, over the past few years as an employed content editor, I may have picked up a few tricks.
1. You'll be battling impostor syndrome all your career
When I started my career, I wasn't a writer. I was a marketing executive. I had my nose in a variety of Microsoft Excel sheets, and the only writing I was doing were brief emails to my manager. Through circumstances too long to fit in this section without boring you, I accidentally ended up in the editorial department. In a sense, I've been there ever since.
It's almost laughably stereotypical for me to tell you this, but anxiety and impostor syndrome is a standard writer's affliction. With something so subjective, it's difficult to understand how to improve. So yes, you'll constantly feel like what you're writing may not be good enough.
Friend, there are two things to keep in mind. Firstly, belief in yourself will ebb and flow. You're only human. Secondly, the most important thing about being an artist is the chase for perfection. With emphasis, of course, on the chase – reflecting and taking stock of your writing ability is key to your improvement. You are a writer. Own it.
2. Sometimes, you have to 'game yourself' into your writing mode
In this day and age, open-plan offices are de rigeur. Which is, of course, means it'll be a fairly collaborative space, with plenty of conversations and activity happening all the time. Some of us thrive in environments like this, the thrill of it all. Others may find these kinds of places excruciatingly distracting.
You have to figure out what puts you in the best frame of mind to write. Is it silence? Natural light? Stormzy's G.S.A.P. album? Whatever it is, identify what triggers your writing mode, and switch it on when you can. If necessary, you should speak to your manager about stepping out of the office, or setting 'office hours' in your calendar so they and your colleagues know when you're available to chat. Those articles aren't going to write themselves.
If you're one of those lucky ones who are allowed to work from home, however, don't lie to yourself. If you know that being on your couch in your pyjamas leads to a Netflix marathon rather than an afternoon of productivity, go to the office. You have to understand what circumstances allow you to be the best writer you can be.
3. Finding your voice is the hardest part, and it'll constantly evolve
When I first started writing content,  my copy was drier than the tundra. It was factual, to the point, and lacking in personality. Hey, it happens. You're trying to learn all the rules before you can start breaking them.
Figuring out how to insert yourself into your writing can only be done by one way: writing a LOT. For different publications. On different topics. Experimenting with your style. The more you throw at a wall, the easier it will be to figure out what sticks. Eventually you'll come to know your various writing idiosyncrasies. Trust me, you have them. They're probably just lying dormant within you.
4. Don't think of yourself as just a 'writer'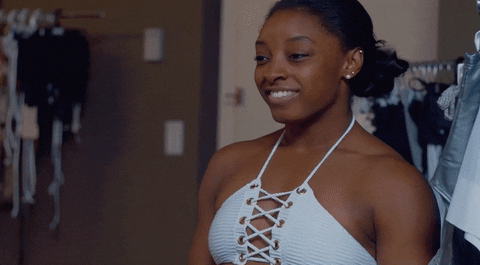 If you view yourself as just a 'writer', you deny the fact that you, and your readers, contain multitudes. You're not just a writer. Potentially, you're also an entertainer, a storyteller, an educator and an activist.
Here's my point: whatever you choose to write about, you have to work at being an authority on that said subject. The vast majority of my writing lately has been about careers (naturally). In the beginning, I found this to be an uncomfortable position. You may have heard the phrase, "write what you know," As I'm still at the very early stages of my careers, dispensing careers advice felt fraudulent.
The only remedy for a lack of confidence is the pursuit of knowledge. I threw myself into research, asked a ton of questions, and drafted and re-drafted pieces. Also, it is common for writers to forget about one important thing. Their audience. That's when I realised I couldn't just write about careers (I mean, how boring would that be?) It was necessary for me to understand how to engage and entertain the readers that landed on my pieces. As a writer, you'll have to tick a lot more boxes than you might expect.
5. The content landscape is changing radically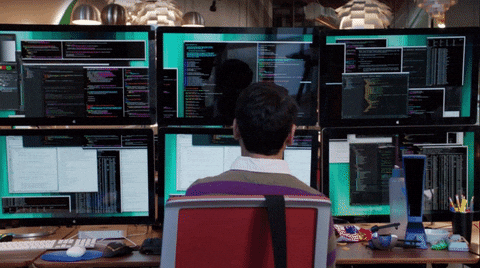 The pen is no longer mightier than the sword. The pen now has to contend with the keyboard, and its arguably even stronger companion, the smartphone. Becoming digitally savvy will be your key to a successful career as a writer.
See, even authors like J.K. Rowling and Matt Haig are avid Twitter users. More than ever, your writing will be intrinsically tied to your personal brand. This is perhaps alarming to some who want their work to stand apart from themselves, but hey. Take your social media presence and treat it like an extension of your portfolio.
Beyond that, you'll have to consider your content's distribution strategy with importance. Social media and SEO (search engine optimisation) will be your tools for getting your writing read. Pushing out an article on WordPress and leaving it there simply isn't enough anymore.
6. You don't have to write about 'serious' things to be a 'serious writer'
If what you're passionate about is vegan food, the best highlighters from Superdrug, or the Champions League, so be it! It is not every writer's responsibility to change the world. If that's not your aspiration, you shouldn't force it.
In a year where writing may feel pointless if you're not talking about politics, you may feel like there's no point to your content. Quieten that doubtful voice- your piece on '5 quick and easy breakfasts for your commute' is just as useful as any party manifesto breakdown. Once you find purpose in your content, the words will flow.
7. A second pair of eyes over your writing is crucial
Your writing needs editing. Fact. I don't publish any Debut pieces without either getting my trusty colleague Alex to proof it, and vice versa. Beyond sub-editing, a good editor will also help you shape your ideas, and either bring you back down to Earth if your ideas need refining, or encourage you to take a bigger leap with your writing.
No writer is an island. Your second pair of eyes doesn't need to be a fellow writer. What you need is someone who will take the time and care to nurture your talent. Ask a friend, or someone you look up to (nicely) to be your editing buddy. This will also help you learn how to receive and react to feedback.
8. Writer's block or stagnation can only be solved by an active decision to refresh your circumstances
It's normal for writers to experience stagnation, or writer's block. One of the best writing lessons I've ever learnt was to embrace that sinking feeling, and tackle it head on.
I've explored the cafés and workspaces of London. Tried every variant of green tea there is to consume. Sometimes, the once tried and tested methods to get me into my writing zone simply become ineffective. Instead of wallowing, I find that even simply making the active decision to get out of that funk will help to push me back on the bandwagon.
Reader, I have one more piece of advice. Write lots. The old adage 'practice makes perfect' will always apply, especially to something like writing. If you're interested in writing for Debut, I'd love to hear from you! Pitch us @DebutCareers. Go on. You know you want to.
Connect with Debut on Facebook, Twitter and LinkedIn for more careers insights.