Shout-out to all you 9 to 5 workers – this life ain't easy. Office life isn't usually conducive for active evenings, and finding a way to make full use of non-work time can be difficult. We know coming back home and zoning out to some Netflix can be super tempting. That's why we've put together some tips on how to make your weeknights more productive. Plus, we've given you some extra reading in each point in case you wanted some further advice. Don't say we don't ever do nothing for ya.
1. Make sure you've got food available
Regardless of whether you believe it's actually the most important meal of the day, breakfast can be a fantastic morning mood-booster. We're not asking you to meal prep tons of food (I mean, ya can if ya want, because breakfast burritos are fantastic). Just double checking you've got enough milk for your cereal or bread for toasting could be the key from taking you from hangry (hungry-angry) to happy. Of course, you could take it to the next level and prepare your lunches. You'll save tons of dolla by not spending £8 a day on Pret a Manger lunches, and it'll probably be healthier.
Besides, cooking on weeknights teaches you a very important life skill: being able to whack out 30-minute meals when you're tired. Becoming an adult means you can't get away with having Weetabix for dinner, pals. Try a teriyaki salmon with brown rice and broccoli instead, it'll impress and relieve your mum to no end.
Read More: 15 quick meals you can make in a tiny university kitchen
2. Lay out what you're going to wear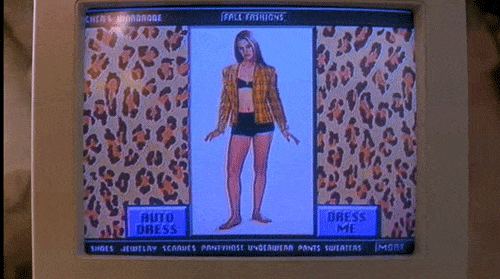 This may seem superficial to some, but your appearance really does matter. No matter how casual your office dress code is (here at Debut we're fairly relaxed), showing up with a wrinkly shirt will still scream 'unorganised'.
Instead of frantically ironing your shirts in the morning and risking some serious fabric turning, take the time to suss out what you're wearing for the next day the night before. Why not go the extra mile and pick out all of your weekday outfits on the Sunday? You could even use paper labels saying Monday – Friday and hang it all up in order. Your mornings will be so stress-free you'll forgive the guy on your commute who stepped on your foot – twice.
Read More: The ultimate guide to nailing the office casual wear look
3. Take time to answer the emails you've been ignoring
You know the ones. You've marked them unread, and they've been sitting in your inbox, mocking you with their bold font. When you're at home on those weeknights, you'll be less distracted by work, making it the perfect opportunity for you to write those apologetic responses you've been putting off. After all, that fresh, inbox zero feeling is something we all crave… right?
Read More: 11 email hacks for busy people that actually work
4. Sort out tomorrow's to-do list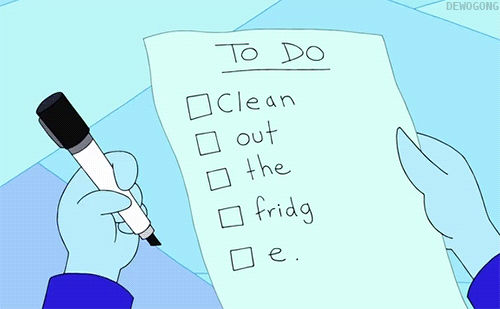 Your weeknights are the perfect opportunity for you to sort out your pending tasks. Often, writing or typing it all out will give your to-do list more clarity. Try setting yourself some concrete due dates, and break down bigger tasks into smaller, more achievable ones. You'll get through those to-dos in no time.
Read More: 11 great productivity apps to get you to your 2017 goals
5. Find a side hustle and work on it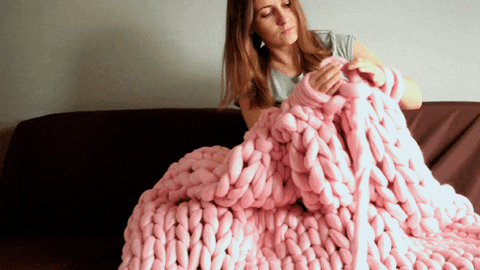 Everybody's talking about how we're part of Generation Rent and we'll never escape that status. Despite efforts by government officials, house prices are steep, and they seem like they won't be falling anytime soon, sure. But we're not the type to give up on those housing dreams here at Debut, no sir. Figuring out how to get some side income will be a fantastic tiny step towards those financial goals.
Enter the side hustle. This is a hobby you're genuinely interested in that you could monetize once you get really, really good at it. Whether it's selling giant knit blankets on Etsy, or offering up your services as a budding web designer, you could use your weeknights to work on your passion projects.
Read More: This is how a side hustle can revolutionise your career
6. Pick one chore per weeknight and just do it
This tip is genius, if we do say so ourselves. Science says cleaning up around the house can be really good for your mental health. However, when you're faced with a mountain of chores to do on the weekend when all you want to do is relax, you'd probably be put off doing any kind of tidying up. Picking just one chore per weeknight to do will break up all of your chores really nicely. If there's any way to make your weeknights more productive, this one would be it!
Read More: 13 flat cleaning tips that'll save time and money
7. Pick one night a week and dedicate it to life admin
What is life admin, you ask? It's all of the bits and bobs of important, but incredibly dull errands you need to have done, oh, about a month ago. We're talking stuff like registering for a GP after moving house, creating a budget you actually stick to, and sorting out your taxes. *Yawn*. However, ignoring these things for too long can result in some catastrophic consequences. Bite the bullet, and pick a night to suss your life out.
Read More: Five legitimately amazing tricks guaranteed to help you get more organised this spring
8. Get on that further education hype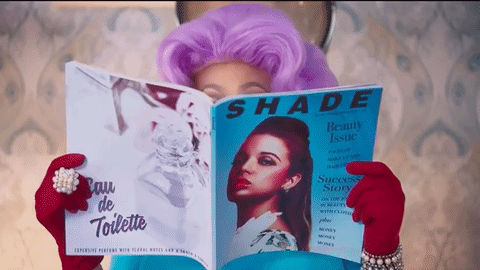 It is never too late to start learning! You could teach yourself how to code with a free class from CodeAcademy, spend a chill evening learning Spanish on Duolingo, or even learn how to cook or craft for your side hustle. Learning is aparently really good for lifelong health, so why not get a shot of vitamin E (for Education) and pick something to read up on? We can't think of a better way to spend our weeknights. But if you do think of one, we'd love to hear from you @DebutCareers.
Read More: This is how to become an expert in anything you're learning