Keeping up with the news is hard. We've got sooo much to think about during the week – not to mention all the Christmas shopping we haven't got round to doing (oops). Lucky for you, we've decided to recap the most important bits of the week. Now when you're having one of your (hopefully numerous) Christmas meals, you can look totally well-informed and intellectual.
As Maui would say: "You're welcome."
1. EU leaders spend just '20 minutes' on Brexit at summit
Brexit, in a single shot. This morning at the EU summit. pic.twitter.com/1WlKeekRQy

— Daniel Sandford (@BBCDanielS) December 15, 2016
Ouch. In the GIF that rang round the world this week, Prime Minister Theresa May was seen left standing alone as EU leaders greeted one another at a summit in Brussels. 
The EU summit ran three hours late after lengthy debates on the refugee crisis and ceasefire violations. The prime minister elected to leave early, flying back to London and stating "It is right that other leaders prepare for those negotiations as we have been preparing."
The remaining 27 EU leaders went on to discuss Brexit without May, wrapping up their talking points in only 20 minutes. It is safe to say Brexit doesn't seem particularly high on the EU members states' priority list. 
2. Diversity charity dedicated to championing young POC in creative careers lose £2 million in funding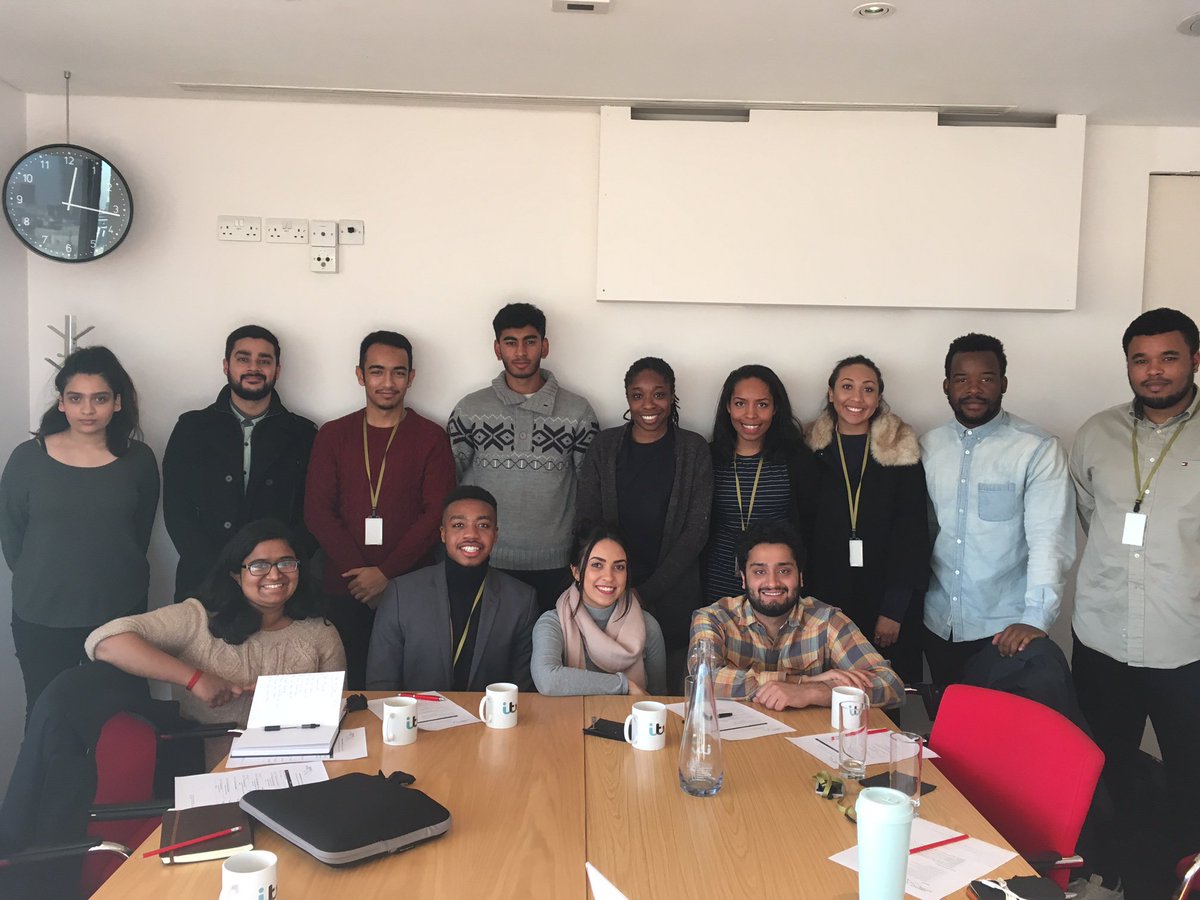 Source: Creative Access (Twitter)
This is disappointing. Creative Access, a charity that funds internships for BAME candidates in creative industries, has just had a whopping £2 million pounds of funding withdrawn. 
Since 2012, Creative Access has helped secure internships for more than 700 people. Vice reports that  82 percent have ended up in full-time positions after they completed their placement – definitely something to shout about.
We spoke to Arub Ahmed, who got her first placement in a publishing house through Creative Access. "Creative Access provided a paid placement and a foot in the door to a traditionally white, middle-class industry," she said. "I have experienced being the only brown girl in the office and considering that 40% of my city is made up of ethnic minorities but only 11% of creative industries are, it is really disheartening to think that the progress we're making is coming to a halt."
There's a petition going round that you can sign to help save Creative Access right here. 
3. Syrian Civil War reaches its painful climax, mass atrocities perpetrated across the devastated city
Final message – I am very sad no one is helping us in this world, no one is evacuating me & my daughter. Goodbye.- Fatemah #Aleppo

— Bana Alabed (@AlabedBana) December 12, 2016

For once, we here at Debut are at a loss for words.
4. Facebook is finally tackling its fake news problem. (For real)
Source: Facebook Newsroom
Our pal Zuckerberg is finally owning up to the whole Facebook-is-disseminating-fake-truths problem. Facebook has announced that they're partnering with organisations signed onto the International Fact-Checking Network's code of principles.
Why is this big? Well, this is the first time Facebook has given a third party special placement in the News Feed, instead of using their automated algorithm. Considering Facebook is the world's front page, this is highly significant.
Facebook has also announced a slew of updates to their network. Tweaks to the News Feed algorithm, a flagging system for users, and they're cracking down on financial incentives for spammers are among the new changes, they report. Well, it's a start.
5. In Trump news: President-elect gets visit from Kanye West
— KANYE WEST (@kanyewest) December 14, 2016

It's Trump's world, and we're just living in it. Well, most of us are. Others, like Kanye, have now entered Trump's atmosphere and are orbiting around the President-elect like a particularly controversial satellite.
The rapper and reality star recently paid Trump Tower a visit, but has remained pretty tight-lipped about the content of their encounter, tweeting that they spoke about "multi-cultural issues."
West's decision to pay Trump a visit has been interpreted by some as a publicity stunt. All the more baffling, since he admitted he didn't even vote in the recent election. I ain't sayin' he a gold-digger…
6. Government makes baffling decision to nearly halve student visas for non-EU students
Sigh, sigh sigh. We covered this in an in-depth post that you can read right here, but TLDR; Prime Minister Theresa May and her government are considering cutting non-EU student visas. By how much, you ask? From 300,000 to 170,000.
Considering international students contribute £10.7bn to the UK economy, this decision has bamboozled the public – with Professor Brian Cox stating the move has "no logic."
7. U.S. officials announce 'with high confidence' that Russia has interfered in the presidential election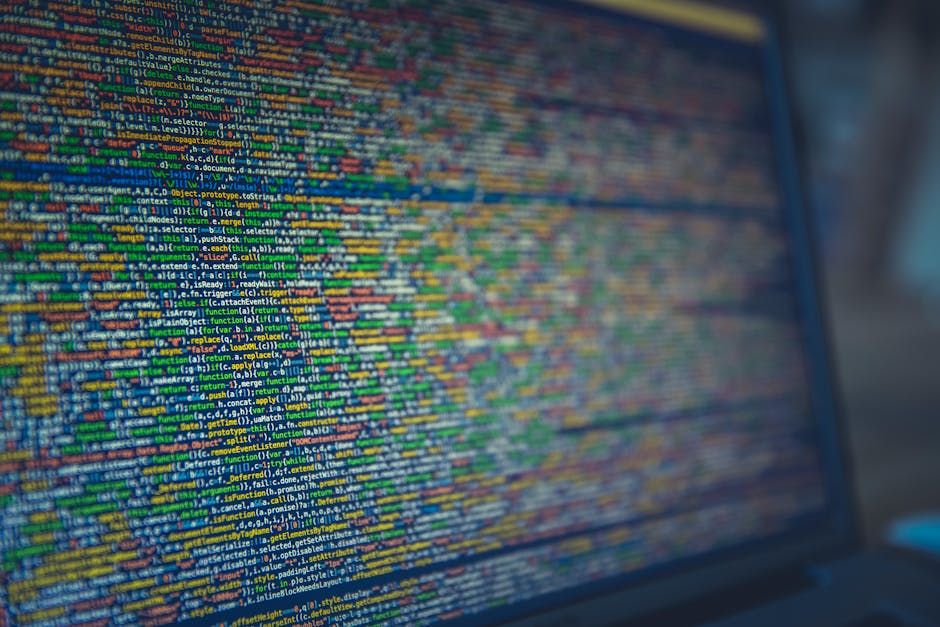 Source: Pexels
Eep. President Barack Obama has taken the proverbial gloves off. In an interview on National Public Radio this morning, the US president stated "I think there is no doubt that when any foreign government tries to impact the integrity of our elections… we need to take actions. And we will."
The CIA has determined that the hacking of emails from the Democratic National Committee were indeed Russian cyber attacks, and has gathered evidence to prove that they were done in order to influence the election's outcome.
Previously, a unanimous statement from all 17 intelligence agencies was released in October, which found "only Russia's senior-most officials could have authorised these activities."
8. South Korea has impeached its first female president
After impeachment of South Korean president, anti-Park rallies resume https://t.co/sVFflGyGXw pic.twitter.com/N8ptkMc7WK

— ABS-CBN News (@ABSCBNNews) December 11, 2016

South Korean MPs have voted by a huge margin to impeach Park Geun-hye, the South Korean president, from her position. The grounds for impeachment surround a corruption scandal – as Park stands accused of helping longtime friend Choi Soon-sil to collect coerced donations from South Korean companies.
Jubilant celebrations were held in the country's capital of Seoul, with an estimated crowd of 500,000 celebrating the news. They burned an effigy of Park dressed in a prison uniform, and held impromptu firework displays.
Park Geun-hye's impeachment has been the result of a series of bizarre events, including the outing of her relationship with an apparent 'shaman fortuneteller' comparable to the hold Rasputin had over the Romanov family. (BRB while we watch Anastasia for the sixteenth time.)
9. The UN just fired Wonder Woman from her ambassador role for being too sexy
Wonder Woman's time as a UN ambassador is already over https://t.co/rAwKUCMojs pic.twitter.com/az5y9lvxVw

— BuzzFeed (@BuzzFeed) December 13, 2016

We're conflicted about this, tbh. We're not particularly sure that Wonder Woman should have been kicked out of her position as a UN Ambassador for being too "scantily-clad" – as a petition containing tens of thousands of signatures claims. Surely feminism is about not policing women's bodies and appearance, right?
However, perhaps her appointment required a bit more thought. Why not appoint a real-life bad-ass, like Gal Gadot or Lynda Carter, who both play different incarnations of the superhero?
The UN claims this was all part of the plan, though. "The campaign is not ending early, it's ending when it was agreed to end," claims Jeffrey Brez from the UN Department of Public Information. Sure, Jeffrey. Suuuuuure.
10. It's not all bad: this Dad-narrated makeup tutorial will put a smile on your face

It's been a bit o' doom and gloom this week, we admit. But we guarantee this makeup tutorial will have you in stitches.
Highlights include: "This is a very expensive palette, and I only use a couple of them, but don't tell my dad because it's kind of a waste." 😂
We'd love to hear what you think about our first weekly news column. Tweet us @DebutCareers with your thoughts, or if you think we should have covered something different.
Images via Pexels, Unsplash
Download the
Debut app
and get Talent-Spotted by amazing graduate employers!
Connect with Debut on Facebook and Twitter