This piece was written by an external contributor. Chloe Smith thinks self-care at university is key for students' mental health. Check out her guide to improving your self-care regime below:
Ah, uni. Only uni can simultaneously be the best years of our lives and the most stressful. Stress can come in the form of money worries, tight deadlines or even people-related issues. More often than not, if you're a student, you'll be pushed to the limit, and often. The best way to look after yourself on your busy university schedule? Do some good old self-care. To help you get into the swing of self-care as a stressed-out student, here is a quick list of the do's and don'ts of self-care at university.
DO make self-care a routine
Source: giphy.com
You might be feeling like self-care doesn't need to be a regular thing – but it does. You deserve to feel good most, if not all, of time, right? The best way to do that is to make self-care a consistent routine in your life.
It can be as much as every day, or as little as every week. As long as you practice self-care regularly, you'll start to feel better with time. After all, they say you need to do something for 30 days to turn it into a habit. Besides, who doesn't want a scheduled excuse to pamper themselves? 'Oh, sorry, I can't do that right now I've got plans' is the best thing to say to someone right before your scheduled self-care time. You owe it to yourself.
DON'T have overboard with your spending when you treat yourself
Source: giphy.com
While going all out on Lush bath bombs and expensive chocolates might be all the rage when it comes to self-care, you can get a similar result without breaking the bank. It might not as be as flash, sure. However, something as simple as going for a walk, starting a journal or re-reading your favourite book will work just as well. Don't believe all the hype online. When you're a stressed out student with money worries, you carry out the self-care techniques that work well for you (and your current account.)
However, if retail therapy is your way to self-care there are resources that can help you? Student discount services like UNIDAYS or the NUS Extra card can help you save, and the Monzo card will help you keep track of your spending.
DO little random acts of self-care when you can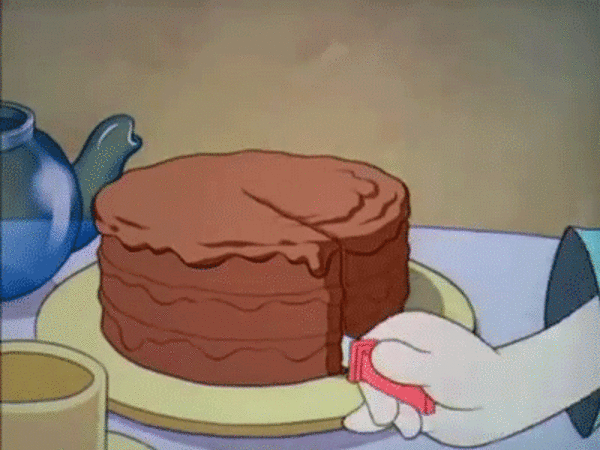 Source: giphy.com
You don't have to follow your self-care schedule to the letter. Sometimes, a little goes a long way when it comes to self-care at university. Whether it's a cake and a coffee after a lecture or something you've had your eye on from your Amazon wishlist after you've submitted your latest assignment, little rewards for small victories are a great way to improve your mental health. Like bamboo, be flexible when it comes to your self-care regime.
DON'T brush it aside
Source: giphy.com
Sometimes you'll feel like you can't be bothered or that you simply don't have time to do any self-care, even with a routine in place. Maybe your deadlines are looming. Maybe you're focusing on other more important things. However, your emotional well-being should always be your no.1 priority. Obviously, you need to get your work in on time, but that doesn't mean you should sacrifice self-care.
Even if it means sleeping in the morning after an assignment's submission date or buying your favourite (more expensive) food the next time you get your weekly shop, make sure you still carry out self-care somehow. It may seem difficult at times to squeeze self-care in, but it'll be worth it in the end.
Like I said before, university is an incredibly tough time for most of us. The best way to get through it? Show yourself some love. If you follow these tips then you'll be well on your way to an overall improved emotional well-being. So go on, what are you waiting for?
Download the
Debut app
and get Talent-Spotted by amazing graduate employers!
Connect with Debut on Facebook and Twitter