Hey there, fresher. You're probably knee-deep in first year right now. and all the seminar icebreakers and boozy excursions that come along with that.
You've heard the horror stories about the next two years and you've decided to get all the crazy out of your system now before it expires. But what if I told you that you didn't have to do all your living in first year?
The party life exists in second year, my friend. You just have to reach out and grab it – and remember these universal truths as you do.
You won't go out as much…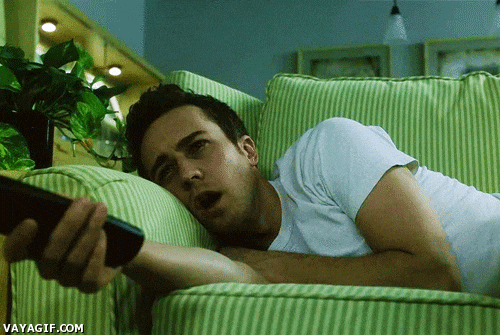 Image via Giphy
This one's a given really, isn't it? You're a big kid now, so I'm not going to BS you. Come second year, you may have less contact hours but you'll get more work. Even scarier, that work will now count towards your degree. 😱
So you're (probably) gonna wanna be sensible. It's nothing drastic, but you'd be surprised how quickly 3/4 nights out a week becomes 2 when that first assessment is due around Reading Week.
…But you actually stay out longer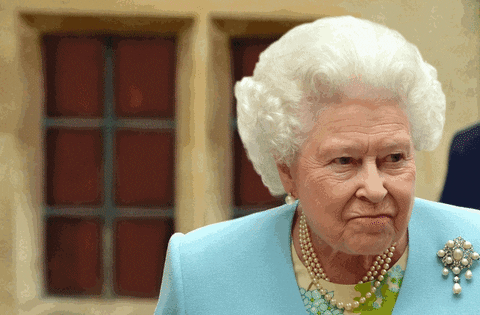 Image via Giphy
On good nights, you party hard. On great nights, you party smart. Reckless abandon is the name of the game during first year. While the plan is to go hard until they put you in a cell or an ambulance, this approach usually ends with you tucked away in a taxi with your fellow tiny tots at 1:15am.
But soon you'll all grown up, my young apprentice. When it comes to nights out, you'll have more experience and you'll know your wild, drunken alter-ego inside out. Learning how to pace yourself better means longer, more satisfying nights out and that might just might make up for your less frequent adventures.
You realise house parties are wicked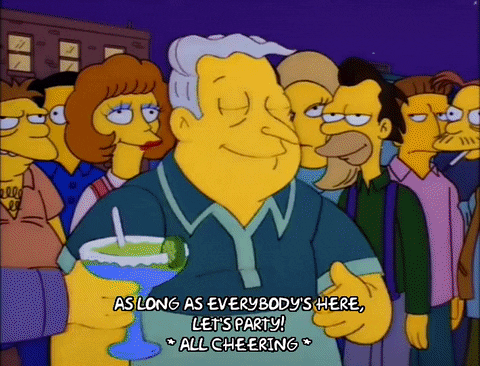 Image via Giphy
Here's a possibility you might not have considered. Who wants to get all dressed up and splash the cash on a bottle of Glen's and an Uber, just to get VKs poured down you all night by complete strangers anyway?
Likelihood is, unless you've made older friends, you don't even know the joys of the house party yet. Grab 40 to 50 of your good pals, put them in a confined space with some alcohol and loud music and let the good times roll.
That's not to even mention that it's cheaper, you have way more control, and you can actually have conversations. Trust me, house parties are great. When you hit second year, do more and go to more.
You change personnel

Image via Giphy
That 'absolute legend' you met on the second night of Fresher's? You probably won't ever see them again. Also, your first semester drinking crew is probably gonna carve up when people start deciding who they are going to live with.
Plus, when you start picking up more extracurricular activities, chances are you're gonna start going out with your society buddies too. Basically, you'll start forming the squad that will take you right through to your graduation ball.
There are a lot less gimmicks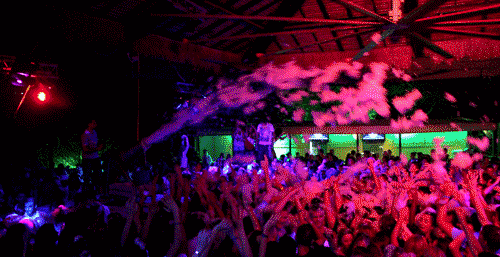 Image via Giphy
UV paint parties, neon parties, foam parties… What is it with nightclubs wanting teenagers to cover themselves in stuff?
Regardless, you might be thrilled or horrified to learn your days of Malia-style super-raving are probably over come next September.
Gone too (we'd hope) are the days of paying your hard-loaned money to watch a Youtube personality, Take Me Out cast member or internet meme do a DJ set at Propaganda. Or worse, watch 3 members of S Club 7 do a poorly organised show in your local Popworld. YOU CAN DO SO MUCH BETTER.
But you try a lot of new things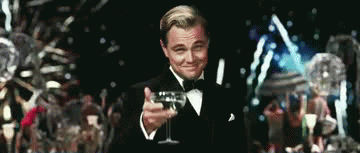 Image via Giphy
Come next year, you'll be way more savvy and be a little more familiar with the town you live in. You'll have your favourite hangouts, you'll have made friends in different circles, you'll know which clubs make for the best nights out and which not to touch with a 15ft barge pole.
All this helps you make better decisions, but it'll also inadvertently turn you on to a whole lot of stuff you probably haven't tried yet. Whether jazz nights or warehouse raving, upmarket clubs or dive bars, it's important to embrace it all.
So take heart, fresher. You might not be going so hard any more but your second year party life is about to become more expansive and interesting than ever before.
Feature image courtesy of Warner Bros.
Download the
Debut app
and you could totally grab yourself a summer internship 
way
before anyone else.
Follow Alex on Twitter @AndThenAlexSaid
Connect with Debut on Facebook and Twitter