We're truly living in the post-Fresher's Week era. You're hungover, you've got 9am lectures and nothing but dust and spiders in your wallet. Suddenly, you've got to actually figure out how to survive in the university jungle.
Your loan might be all be going on your rent but that's no reason why you can't have disposable income. Here are some Debut-approved job picks…
Student union reception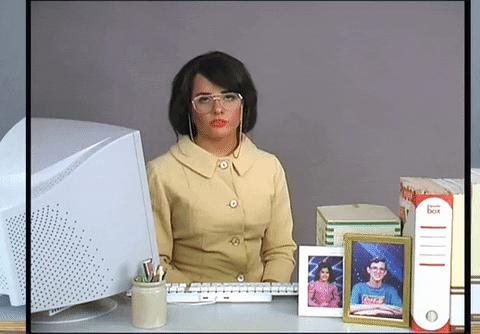 Image via Giphy
If you don't feel like venturing too far away from home plate, there are tons of desk jobs on campus that offer flexibility around your timetable and valuable real-world experience.
Being front-of-house at your student union is especially great if you enjoy chatting to people, being welcoming and friendly, and want to develop an inside knowledge of your SU. Plus, seeing what comes in as lost property after an SU night out is truly hilarious.
Bar staff
Image via Giphy
Whether in your SU bar or out in the town, working behind a bar is a tried-and-true student job and it's perfect if you're a night owl. Shifts rarely clash with lectures and it's a given that you'll meet more than a few interesting characters.
Library assistant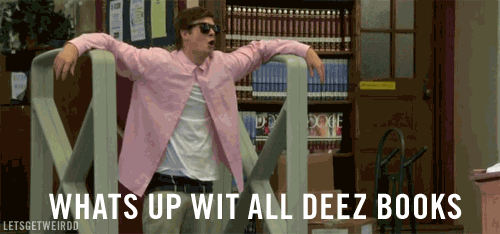 Image via Giphy
If you're a bit more bookworm than social butterfly, it might be worth seeing if your campus library needs any help. You'll be stacking some far more interesting shelves than your local Sainsbury's can offer and that sweet, sweet increased knowledge of library functions could serve you well come exam time.
Student brand ambassador
Image via Giphy
You'd be amazed how many companies want to increase their appeal (SPOILER: all of them). Red Bull, PayPal, even your own university, are all looking for youthful energy to get the word out. If you feel particularly strongly about a brand, you might want to see if they offer anything on this front.
Uni ambassadors will generally help out on visit days and open days only. Brand ambassadors do a bit more work, but most are likely to pay you more and give you some neat perks (Spotify might throw you a party at your house!)
Events/hospitality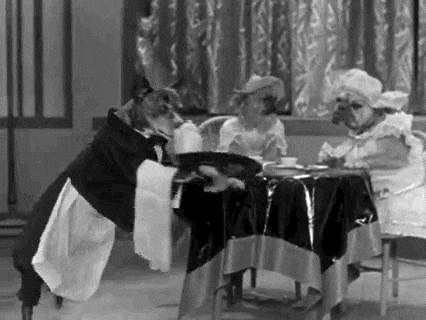 Image via Giphy
If you're willing to go a little further afield than your uni campus, then this is another great job you can bring your personality too. Jobs in events and hospitality vary from staff needed for one-off events to part-time restaurant and hotel staff, from waiting on guests to more behind-the-scenes roles. Some of them may even feed you for the effort!
Tutoring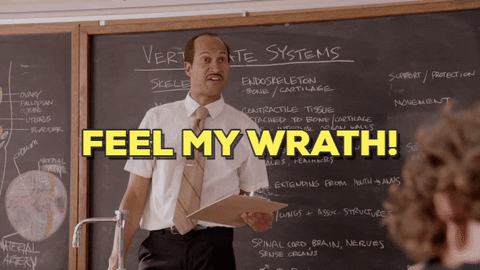 Image via Giphy
There's no better job for a student if you love your course and you get good grades. There are a whole bunch of companies, like Explore Learning & Kumon, that take on students in the know.
Alternatively, you can go independent. It might be hard to get your name out there to begin with perfect when parents will pay whatever it takes to get their kids into a good secondary school or university.
Retail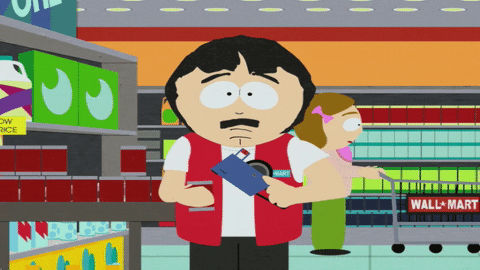 Image via Giphy
Can't really go wrong here – most shops in university towns love having student help. Even better, the variety of retail out there means you can find something that's relevant to your interests or future career ambitions.
Alternatively, get a job somewhere you go a lot, like a supermarket, and reap the benefits of that crucial student discount.
Mystery shopping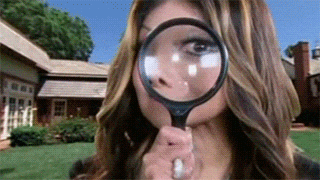 Image via Giphy
Probably the closest thing on this list to actual spy work, mystery shopping is as simple as signing up online to an agency, getting assigned to go to shops and restaurants and reporting back with useful feedback. Do that, and be handsomely rewarded with money and free things.
Catalogue distributor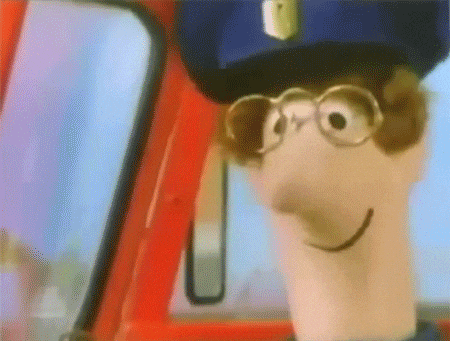 Image via Giphy
Be your own renegade postman and pick up some extra cash by delivering catalogues to customers on behalf of companies. It's lots of walking, but it'll keep you fit and give you superhero-like knowledge of your local area.
Lots of these jobs appear around Christmas time so it's a great way of funding those presents. Don't get your dad Sellotape again this year.
Charity fundraiser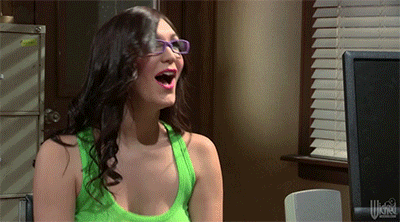 Image via Giphy
Door to door charity fundraising is perfect if wanna earn money, work flexible hours, and help out some great causes. You get uncapped performance-based bonuses and you also develop those all-important interpersonal and communication skills which could be key to getting a job in future.
Nightclub promoter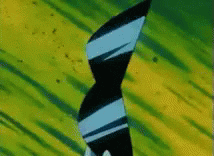 Image via Giphy
You've probably run into these guys by now, beckoning you to a good time on your way into uni (or on your way out of uni, or when you're bumbling down the strip as drunk as a lord, basically always).
Generally speaking, you get money for every person you get to come to the club, whether you give out leaflets or invite people on Facebook. It's a great job for an extrovert, so if you think you're as persuasive – and loud – as these guys can be, it's definitely worth considering this.
Download the
Debut app
and you could totally grab yourself a summer internship 
way
before anyone else.
Follow Alex on Twitter @AndThenAlexSaid
Connect with Debut on Facebook and Twitter