Finding a job after university can be tough. No matter how much passion and experience you have, it often takes time – and a bit of luck – to land the perfect gig. Add in pressure from family and friends and it's no surprise landing a permanent contract can feel more of a relief than a celebration. But once you've got the job you're set for life – until you don't have it any more that is.
Few recent grads ever think about the possibility of losing their job. However, with even massive companies like Twitter, Vice and The Telegraph making cutbacks, it can be a depressing reality. Whether through redundancy, contracts not being renewed or otherwise, losing your job is not just an issue for old people.
I was seven months into a new role when I found out my contract wouldn't be renewed. I'd left a full-time job and turned down two other offers to take it up, and for a while it felt like the perfect fit. Discovering I'd soon be unemployed felt like being hit by a bus.
Losing your job can leave you feeling completely worthless. Not to mention start a spiralling panic about how you'll afford to eat and pay the rent. But while it's far from ideal, becoming unemployed wasn't the end of my career and it didn't lead to financial ruin. And neither will it for you.
Give yourself some time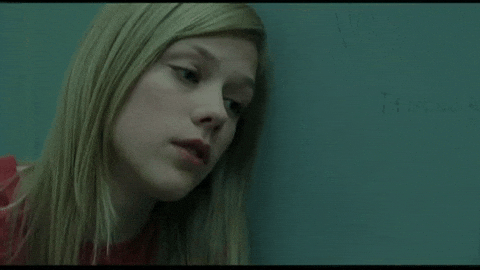 There's no textbook for handling bad news. For the record? There's nothing wrong with wanting to sob into your pillow forever or instructing your closest friend to bring round the wine immediately.
When you know you only have a few weeks of work left, you might be tempted to apply for every job under the sun straight away. But do make time to digest what's happening and don't beat yourself up about not finding a new gig instantly.
After all, you want to present your best self when applying for new opportunities. Be patient, as your best self won't make an appearance straight away.
Remember you're not a failure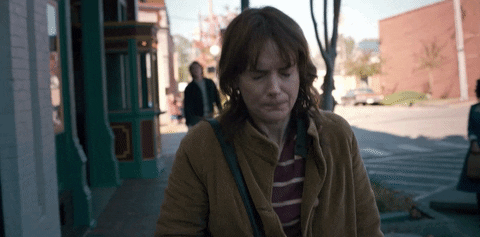 Losing your job doesn't mean you've done badly – businesses take decisions for purely financial reasons all the time. It can be tempting to fall into the trap of thinking you're a failure – but try to focus on all the positives you can take from your experiences.
More people than you think will have been in the same situation at some time or another. Believe it or not,  it's rarely a defining nosedive in their career.
If you're struggling, grab a notebook and go through everything you've ever done for the company. You may be surprised how many skills and achievements you've racked up.
Don't pack it all in – but do ask for flexibility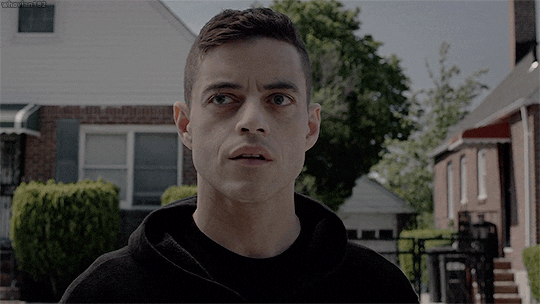 When you know there's no great prize coming at the end of all your hard work, it can be difficult to stay motivated. Resist the temptation to sack it off entirely though – you want to keep things friendly.
Ending on good terms with your boss is definitely a good idea. This means they're more likely to bear you in mind if they see any similar opportunities. (Also, they'll probably be more keen on giving you a good reference.) That's not to say you can't ask for some leeway – if you've got an interview for another job they should give you the time to go.
Think about other options
If you were happy in your last role it's unlikely you thought about other career options, but that's not to say your next step has to be exactly the same. Leaving a job, even unexpectedly, can give you the space to try something new.
If you've been in your role a while, it's worth thinking about whether you have the experience for more senior positions. Or perhaps you're intrigued by a slightly different career path? Either way, there's no harm in looking at jobs which aren't quite the same . After all, you'll be sure to have racked up plenty of transferable skills.
You may even want to consider not applying for another job at all!  Depending on your industry, freelancing or setting up your own business could be a great option.
It may be easier when you leave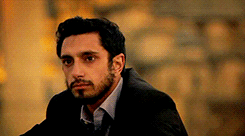 Working a full-time job while also planning your next steps can be tricky and it's easy to get bogged down in the day to day. Budget your money carefully and you should be able to give yourself a window of time after you leave to keep applying for jobs.
Not only will you have more time to put into getting applications right, you'll also have a clearer head-space to focus on your next steps.
Take control of your story
Finally, remember your career is yours and yours alone. There's no shame in losing your job. However, that doesn't mean you have to tell everyone or post about it on social media if you don't want too.
Tell close friends and family as soon as you're ready. It's important to have a support network and you'll probably find they've got suggestions or contacts who could help. We'd advise that you wait until you've got your head around the news if you need to.
Losing your job is undeniably tough – but with a strong support network and creative mind set you'll get through it.
Feature image via Unsplash
Images via Giphy
Download the
Debut app
and get Talent-Spotted by amazing graduate employers!
Connect with Debut on Facebook and Twitter
Jem Collins is a freelance journalist in London whose work focuses on politics, education and careers.