Your average entrepreneur can have anywhere up to 99 problems. But as of right now, a quality investment ain't one. Hip-hop legend and multi-millionaire Jay Z is launching a venture capital fund.
Axios reports that Jay and Roc Nation president Jay Brown are teaming up with Sherpa Capital to launch a VC fund, thus proving his 1998 hypothesis that money ain't a thang.
Update (13/3): Jay Z has put his money where his mouth is! The mogul has announced the launch of new venture capital firm Arrive.
Arrive will be a subsidiary of Jay's Roc Nation conglomerate and operate separately from his and Jay Brown's Sherpa Capital-backed VC fund, which is still to be confirmed.
The company will exist not only to offer investment to early-stage startups but to apply Roc Nation's runaway success in developing artists and athletes to help build the brands of new businesses. It seems 'Hov is getting ready to give away his famous Blueprint – for the right returns, of course.
Serious business
If you've caught lighting in a bottle and you just need someone to get behind it, your million-dollar idea is safe in the hands of 'Hov. I mean, he gave Kanye West his start and look how that turned out, right?
The music mogul, as well as holding the record for most no. 1 albums by a solo artist, is a great business mind in his own right. He's been investing in start-ups since 2012, pouring money into the likes of Uber, luggage maker Away, beauty product manufacturer Julep and private jet start-up JetSmarter.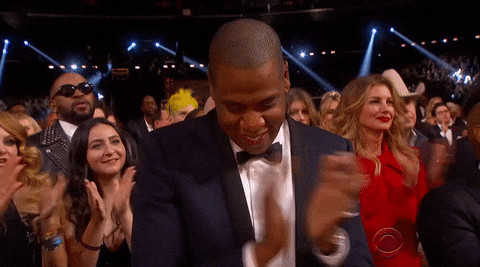 He's also dabbled in all kinds of industries from alcohol to film and television to fashion lines. He famously bought a stake in the then-New Jersey Nets basketball team and moved them to Brooklyn in 2012. In 2015, Jay Z launched the Tidal music streaming service which now has 3 million subscribers.
"Usually I don't do this but, uh go on and break em off with the preview of the remix". pic.twitter.com/2QgI740M

— Mr. Carter (@S_C_) 26 September 2012
All these shenanigans have made the object of Queen Bey's affection a man of considerable resources. Forbes put his 2016 net worth at a cool $610 million, a $60 million dollar increase on the 2015 figure. Say what you want about the Brooklynite, but you can't knock the hustle.
Carter and Brown's fund will focus on seed-stage companies, but the fund size is yet to be confirmed. Whatever it is, an investment from 'Hov himself would definitely be seen as the Holy Grail of the start-up community.
Download the
Debut app
and get connected with top graduate employers in an instant.
Connect with Debut on Facebook and Twitter