Sponsored Post
Would you get on the bus if you don't know where it's going? Well, you might – and that's fine if mystery tours are your thing. If you prefer to be in the driving seat, here's how to plan a career-catching strategy and get the training that can help:
Think about where you want to be a year from now: it could be landing your dream job or nailing work experience. Either way, be as specific as you can about what you want
Do a CV stock-take – refresh your resume with these tips if you need to
Get honest about what's missing: soft skills, technical know-how, or something else? What difference will getting them make to your CV, career or how you sleep at night?
Getting specific is a good thing: it'll help you cut down on time wasting and wild goose chases later on. The courses below are all free, but keep an eye on where you want your learning to take you before signing up to everything going!
Get a jump-start on your job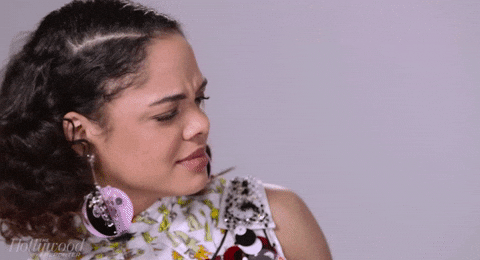 Professional training can be painfully pricey – but there are ways to get basic knowledge under your belt for nothing.
LinkedIn's Learning portal features brief taster courses by insiders in all kinds of industries. From practical how-tos to soft skills like time management or mindfulness – it's got something for everyone.
ALISON is an amazing learning hub. It has a huge variety of free diploma courses in customer services, human resources, and other CV-friendly flavours. Course topics include languages, coding and digital skills and more.
Massive Online Open Courses have been tipped to revolutionise access to education. EDX has one of the largest offerings, with a wealth of academic and career-oriented subjects from world-leading universities. Courses tend to be longer and more in-depth, so they're more of a commitment. It does get you more for your brain juice.
Get a digital cert
Getting schooled in digital marketing can be a lateral-thinking win. Knowing how to be found – and be credible – online can help you get yourself in front of employers as much as it helps them get in front of customers.
Google's Digital Garage is particularly useful. It walks you through 23 topics from social media and search engine strategy to building a web presence and making the most of videos. Complete 'em all and you can claim the Digital Garage Certificate of Online Proficiency.
While the course is aimed at small businesses and budding entrepreneurs, there's lots you can borrow for your 'personal brand' – or your own start-up. If you're itching for but short of work experience, starting a business or freelancing is worth a look!
Learn a language
A second language won't guarantee you a job. However, it can give you a bigger bite at what's out there (and where it's on offer). Learning a language can also boost your brain cells, get you more from your hols, or help you switch career later on. It allows you to open doors, open your mind, and broaden your horizons all at the same time!
Duolingo has around 20 courses on the boil, including Spanish, Portuguese and French. They're still hatching their Klingon course – but it's on the way!
If Duolingo doesn't have the language you want, you'll probably find it on Memrise, along with pretty much everything else (including pub quiz trivia and Minecraft tactics).
Both platforms come in web and app options, and they're big on gamification – so course content is bright, bite-size, and easier to stick with.
Learn to code
Coding and computer languages are said to be the next big CV hack because they're transferable across tons of industries – it's not just about being a programmer. With more and more businesses going digital, knowing how the back-end works (and being able to talk about it proficiently) can help you pull your weight in the team.
Codecademy has more geekery than you can shake a joystick at. The website includes courses in Java, JavaScript, Python, Ruby and, just because we love the word, Git. If you fancy a gentler start, there are also primers on building a website or a simple app but, either way, everything's broken down into easy, practical chunks.
Less interactive – unless you count the pause button – you'll also find tutorials for everything else over on YouTube. Vlogger Derek Banas is a popular starting point: he's covered Android, Adobe programmes and even sales and psychology – and says he'll make tutorials for anything else requested. So get asking!
Don't just dedicate the journey to your future employers. Skilling-up might benefit your next boss, but it can make just as much of a difference to your personal development and future opportunities, too. Make it a win-win!
Feature image © William White via www.unsplash.com
GIFS via Giphy
Download the
Debut app
and get Talent-Spotted by amazing graduate employers!
Connect with Debut on Facebook and Twitter
Guest blog written by Ruth Bushi, an editor at Save the Student. Featuring the kind of straight-talking advice you won't get at school, the site has everything you need to know about managing money without the migraines: student finance explained, insider info on careers, plus ways to save and scrimp without the stress.