This piece was written by an external contributor. Read on for Niall Flynn's list of feel-good films and Netflix picks to fix those dark days.
Bad days. You know them. They're like London Buses, right? They all come at once, they're usually loud and uncomfortable, probably involve someone shouting, and that's all without mentioning the weird smell and overriding urge to sleep. They're the one thing that links the human race in its entirety. Whisper it, but there are a lot of people who are richer, more successful and much better looking than me – I'm able to sleep at night knowing that, despite this, they have the odd rubbish day too.
So, how do you beat the bad day? Food is good, as are baths, small animals and chats with your mum. The best method of countering, though, often slips under the radar. I'm talking about films.
Films are crazy and beautiful and strange; they have the transformative ability to take you from one place to another – in this case, from the bad day, to somewhere much nicer – it's escapism in its most ardent, fantastical form. Next time university is a drag, or your boss calls you a useless waste of space (hope you're reading this, Dave), why not throw on a feel-good film and let it take you someplace else. Here are 10 of the best – all on Netflix – I promise they work.
Dazed and Confused


Richard Linklater's 1994 cult classic is a maundering ode to the joy of sun-soaked banality. Its young ensemble – featuring Matthew McConaughey in a breakout role – navigate high schools, bars, petrol stations and parties, revelling in youthful aimlessness. This is cinema without a care in the world.
The Fantastic Mr Fox
Animated films are always a guaranteed pick-me-up, but Wes Anderson's stop-motion comedy is particularly lovely. Adapted from Roald Dahl's iconic children's tale, Anderson's film stars George Clooney in the titular role, alongside Meryl Streep, Jason Schwartzman and Bill Murray. It's a wonderful reimagining of Dahl's book.
The King's Speech
The film that won Colin Firth an Oscar is a glorious tale of friendship and resolution, depicting the relationship between future King George VI and his speech therapist as they work together to help the former overcome his stammer. Alongside Firth's win for Best Actor, The King's Speech also came away with Best Film, Best Director for Tom Hooper and Best Original Screenplay for David Seidler. It's rousing.
Brooklyn

What's more uplifting than a simple, good-natured love story? Nothing. Nothing is more uplifting than a simple, good-natured love story. Brooklyn is exactly that. Muted and intricate, John Crowley's 2015 film is an optimistic joy. It'll make you feel good about stuff.
Hunt for the Wilderpeople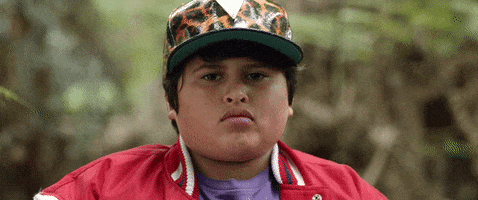 Can we make Sam Neill a national treasure? He identifies as a New Zealander, but he does hold British citizenship. That's enough for me. In Hunt for the Wilderpeople, the Jurassic Park actor has never been better. Starring alongside newcomer Julian Dennison, the duo tackle love, loneliness and companionship with hilarious verve.
50/50
A film about cancer? Hear us out. Jonathan Levine's loosely-biographical film is funny. Really funny. Starring Joseph Gordon-Levitt as a young cancer patient and Seth Rogen as his vulgar best friend, it's a heart-warming film about a difficult topic.
Clueless



Ah, the coming-of-age drama. Starring Alicia Silverstone, Stacey Dash, Brittany Murphy, Paul Rudd, adolescence never seemed so fabulous, or iconic. Amy Heckerling's film gives you a taste of the good life – and everything in between.
Sing Street
John Carney's comedy-drama slipped under the radar last year – more fool everyone. Sing Street was one a nostalgic triumph and one of 2016's best. Set in 1985 and fully immersed in the sounds of the era – Duran Duran, The Jam, The Cure – the Dublin-set film is a musical joy. You'll download the soundtrack before the credits have even rolled.
Good Will Hunting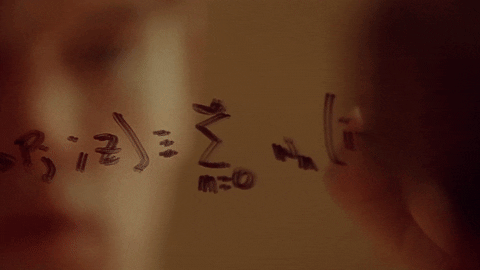 This isn't just a film you should watch to pick you up – this is a film to watch at any given moment. The making of Matt Damon and Ben Affleck is a masterful hybrid of coming-of-age drama, romance, social commentary and emotional comedy. Both of the Boston boys are a blast, as are Robin Williams and Minnie Driver. There are tear-jerking moments, but you'll come out smiling – and all the better for it.
Ferris Bueller's Day Off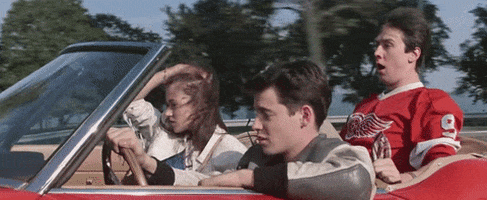 This one needs no introduction. We're not saying that we advocate bunking off, or anything like that – but, if the shoe fits…
GIFs via Giphy
Download the
Debut app
and get connected with top graduate employers in an instant.
Connect with Debut on Facebook and Twitter