Our journalist intern Alex Ekong gives the Debut perspective on the major news that Fabric will open once again.
Imagine me, a doe-eyed uni student looking forward to starting work in London. I finally graduated, moved back home, got a job in Shoreditch and then… tragedy.
Islington Council revoked fabric's license during my very first week at Debut. I was gutted. Since I left home for university, the plan was always to return home and finally experience this vaunted staple of London nightlife.
Now it seems that I and thousands of others will finally have that chance again as yesterday, after a long appeal process and social media campaign, the celebrated venue agreed a deal allowing it to reopen its doors.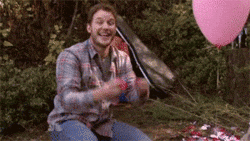 The don himself, Mayor of London Sadiq Khan had this to say:
"I am delighted that this agreement has been reached and that fabric will now reopen. I have always said that we needed to find a common-sense solution that protects both the future of fabric and the safety of all clubbers – as this does."
Naturally, with something this important to young people, everyone's feeling some type of way.
Of course, the ravers are excited
Fabric is re opening yaaaaaasss buzzin to go

— Jack Donaghy (@frostyjack95) 21 November 2016
Fabric got their license reinstated, Fabric is saved 😍faith in humanity restored 😃

— Camilo Ferro (@camiloferro10) 21 November 2016
And so are the artists, like South London grime don Novelist
I can't believe I get to re live some of my greatest moments in life in FABRIC again. ❤️

— Novelist (@Novelist) 21 November 2016
Some are understandably worried about what the future holds with the strict new regulations
I'm happy about Fabric but at the same time this new deal makes me feel sick really.

— L. (@daslowker) 21 November 2016
But there are some eternal optimists among them
As an optimist, I can't wait for the Fabric crew to find out that it's just as much fun to go out sober and just enjoy the vibes

— UK Basshunter (@capnjazzyjeff) 21 November 2016
This guy especially
Kanye cancels his world tour on the same day Fabric re-opens. This cannot be a coincidence.

— Bongobaggins™ (@attackbiscuit) 21 November 2016
Kanye secret show at Fabric confirmed. 👀🙌
Now Sadiq, there was something else we wanted to ask you about
Hey @SadiqKhan big ups on the night tube and Fabric reopening. Can u now find me a home i can afford to buy inside zone 3. 🙏🙏🙏

— Sophie 🌮🌮🌮 (@Pouchatron) 21 November 2016
Amen sister. 🏡
Maybe this is 2016 trying to redeem itself
Pretty pointless closing down Fabric only to open it up again. That said, at least it's one good thing to happen this year.

— Sinead (@ShinnyShinyKey) 21 November 2016
This guy can't wait to get back into the old routine
#Fabric to reopen so everyone can get back to saying "looks like a good night, shame it's at Fabric" and stay home instead.

— rhyser1UP (@rhys79) 21 November 2016
Here's the most important thing though. We saved our culture.
Proud to live in a generation which won't allow people to ruin a culture because they don't understand it #fabric

— Joe Green (@itsgren) 21 November 2016
So all that being said, get hyped. Live music and rave culture ('the sesh', if you will) are an important part of keeping work and life in balance. Especially in a high-tension concrete jungle like London.
A lot of pressure is put on young people these days. The idea that so-called millenials are lazy, unconcerned or apathetic is rife amongst the older generations.
As we inherit a world has way more challenges than it did 30 years ago, we need physical safe spaces we can go to lift the weight of living off our shoulders.
We need fabric and places like it to stay healthy and even with its new laws, expect it to stay a crown jewel in our city. #saveourculture
Images © Yahoo

Download the
Debut app
and get Talent-Spotted by amazing graduate employers!
Connect with Debut on Facebook and Twitter