This really isn't a good look. News has broken that Canada has overtaken the United Kingdom as a desirable study destination for EU students.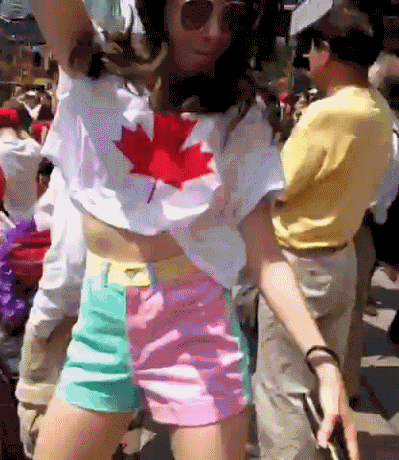 Yup. A Redbrick Research study surveyed 219 international students at UK universities to find out which was the most attractive English speaking country to them in 2016. Here are the results.
1. Canada 🇨🇦
2. United Kingdom 🇬🇧
3. Australia 🇦🇺
4. United States of America 🇺🇸
5. New Zealand 🇳🇿
These results see our dear old United Kingdom lose the top spot which it held in 2015. This is on the heels of the news that applications to UK universities from the EU have dropped 9% in the six months since Brexit.
Now, we can't really sit here and act surprised. In the historic vote, 52% of us resoundingly said to these students that they didn't want them here (hey, don't look at us). Combine that with the fact that Theresa May's government seems intent on making it harder for students to come to the UK, and a hostile environment is created where we are turning away the continent's best and brightest. Now, they'd rather be running through the 6ix instead.
It's not just us either. The United States has suffered too at the hands of the so-called 'Trump Effect', taking a heavy fall of its own from 2nd place in 2015 to 4th in 2016. Which pretty much proves our point.  😓
All that being said, EU students, we can't really blame you one bit. We've all considered the big move to Canada at one point or another in the past year, especially with the inauguration of Big Orange coming this week.
Why, just look at all these Tweets…
now the american dream is moving to canada

— Mira Gonzalez (@miragonz) 10 January 2017
How close are you to moving to Canada? pic.twitter.com/M1K2hHba5L

— Megan Gamme (@MeganGamme) 6 January 2017
yeah, probably moving to Canada cause i don't see racism going away even a little bit in my lifetime 😄👎🏾

— BUBE 2X (@_DntTALK) 6 January 2017
See? So, EU students, if you're wondering if it's just you, it's not just you. We're not keen on being here either.
In fact, Justin Trudeau, can we come too?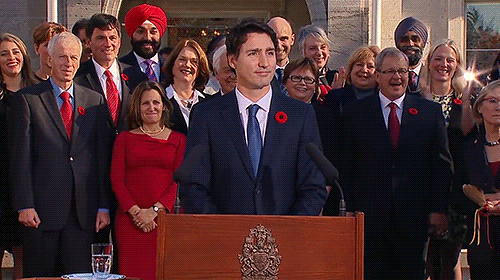 We'll take that as a 'yes'.
Feature image via Unsplash
GIFs via Giphy
Download the
Debut app
and get Talent-Spotted by amazing graduate employers!
Connect with Debut on Facebook and Twitter