Celebrating #Election2016 tonight? Journalism intern Alex brings us his top tips on how to nail your patriotic party:
So here we are, the US election. The last great Trump card of 2016. Oh yes, pun absolutely intended.
Us Brits will be watching events in the US with baited breath to see exactly when the carnage starts. So why not have a little fun with it? Get together with your friends and celebrate the fact that that you made it to the closing credits of humanity. In fact, to keep it in the theme of things let us tell you just what you need:
Themed cocktails
Alcohol goes without saying, doesn't it? There are some neat ideas out there for themed drinks you should definitely take advantage of, because sweet lady liquor eases the pain.
A trade deal with the (local) Chinese
Your party guests are going to want to eat, so call the delegates at your local Chinese to see if they can help. When the fabric of space-time rips in half, there'll be no other opportunity to test your foreign policy chops. Just don't let the Russian takeaway down the street hear about it!
Jenga
An awesome but relevant party game which is fun for all the family. Why not build yourself a Trump Tower? Having a minor disagreement with a guest? No diplomacy or conflict resolution skills? Now there's a simple solution! Build a wall the two of you and make them pay for it!
But wait… there's more! You can use Jenga to wall yourself off completely from society! Simply build a wall around all the land you own to protect yourself from would-be illegal immigrants like postmen, pizza delivery guys, friends and loved ones!*
*In the case of Trump supporters or sympathisers, we cannot guarantee the existence of friends of loved ones.
The US Apprentice, Seasons 1-12 DVD box set
Before you're sucked into the vortex, gather your friends around and remember the good times when TV stars were TV stars and presidential candidates were presidential candidates.
Bernie Sanders merchandise
Just in case you survive the Rapture. And if you have this, you're probably already an eternal optimist.
Destructible private e-mail server
Trump sympathisers tend to bawk at the idea of a pinata at a party (for obvious reasons) so how about this as a fun replacement? When the end comes, you're probably not going to want people knowing the garbage things you did, for instance, that time you implied that you'd like a rapper assassinated.
Keep all your indiscretions a mystery by hanging this badboy from the ceiling and letting your guests break it apart, except instead of candy, it's full of your own terrible, terrible secrets. Okay, you can also fill it with candy.
Michelle Obama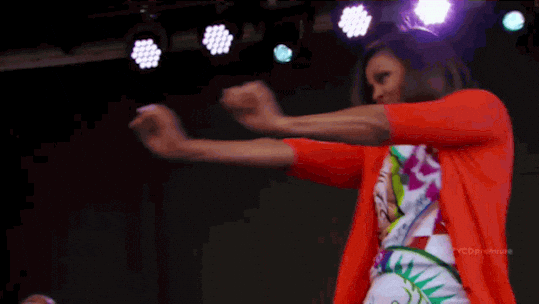 There might be a a bit of a huge charge on this particular item, but if Hillary can use Michelle Obama to make her party seem interesting, then it'll definitely work for your party. If she's unavailable, Jay Z and Beyoncé make acceptable replacements.
Hazmat suits
Now that they've lost control of Trump, chances are the deadly viral strain that Republicans are going to use to wipe us all out is already out there. Keep your party guests safe because it looks like Hillary might already have it.
Inflatable life jackets and flotation devices
Like bringing a brolly to a barbecue, it's best to be prepared. Because if there is a God, he'll probably just want to flood the world at this point and start over. Let's face it, we went too far this time.
Download the
Debut app
and you could totally grab yourself a summer internship 
way
before anyone else.
Connect with Debut on Facebook and Twitter today!