Previously on Debut, you learnt some hard truths about how the successes of the Kardashians made for some crucial careers lessons. But what about the other side of that empire? I'm talking, of course, about one-in-a-lifetime artist and revolutionary culture creator Kanye West
Kanye's ego seems to expand consistently and impossibly with every passing second. Let's be honest though, when you've been as critically acclaimed as many times as he has, you've earned that right. And out of that success comes lessons. Here are just a few:
If you're good at something, tell everyone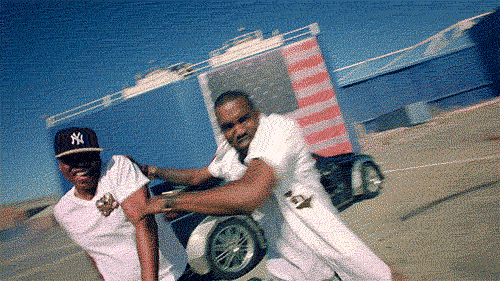 Yeezy's stellar production work on Jay Z's The Blueprint made it hard for every producer that wasn't him to get work back in the day. That's because when an artist would ask for 'something that sounds like Kanye West', only Kanye West could make it. Hence the reason the guy talks himself up so much.
How you can apply this to your career:
Make sure everybody knows what your talents are in your office. If you're good at something, volunteer to do it every time it needs doing. Keep smashing your responsibilities and eventually you'll become the go-to person in your company for whatever you do.
You won't always have the answers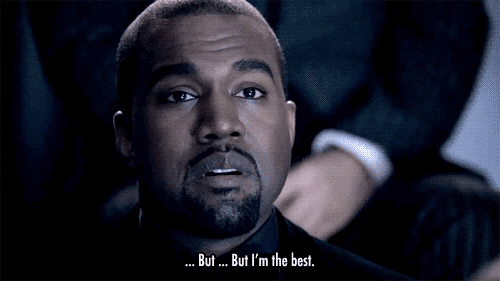 It's okay to be unsure when there's not a clear route to a goal you want to achieve. When Ol' Kanye wanted to produce his own fashion line and footwear brand, he went to every CEO and designer he could, humbled himself and honed his craft, even interning for Italian luxury brand Fendi. These days, he's got an Adidas deal and clothing range co-signed by the likes of Tommy Hilfiger and Anna Wintour.
How you can apply this to your career:
Don't panic when you don't have the and be honest about your struggles. Whoever the Anna Wintour in your life is, they'll be happy to help you out with whatever you need. Also, don't be afraid to be humble and do some extra learning if it'll help you advance.
There's no such thing as 'too big'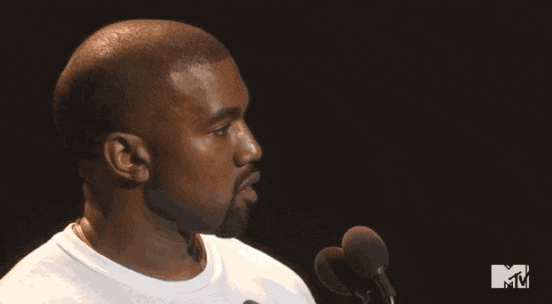 When Kanye was a wee tyke, his mother Donda told him that he could do it all. That ambition has seen him fly through life at a rate of knots and take on some pretty huge projects like movies, fashion and live shows with ballet dancers, mountains, Jesus Christ and a goddamn stage that floats in mid-air.
How you can apply this to your career:
The key to career advancement is being proactive and taking on responsibilities that are outside your comfort zone. Make yourself available and try new things. Just like Tiny Kanye, you need to believe that you can do everything and really know your worth.
It pays to be creative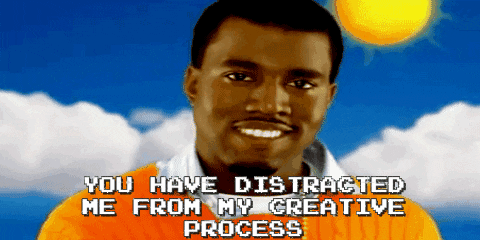 The former Louis Vuitton Don has been pretty clear in the past about his ambition to make his creative company DONDA the world's first trillion dollar company. Yeah, he's not quite there yet. But despite his claim that he's $53 million dollars in personal debt, Kanye's net worth stands at a cool $142 million dollars.
How you can apply this to your career:
Embrace your creative slay. And don't let 'em tell you that being creative doesn't pay. Too many talented would-be designers, writers, artists etc. talk themselves into getting 'real jobs' before they've given their true passion a shot. You may not get that Kanye money, but believe you can make a nice living.
It's okay to stand up for yourself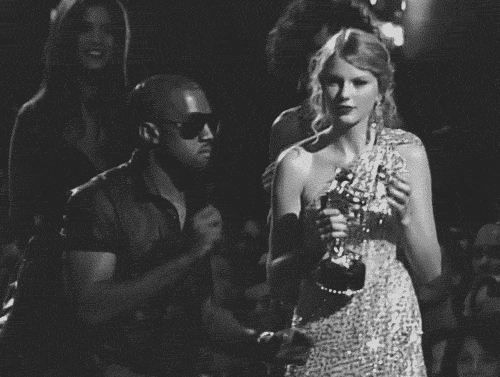 To say Kanye has courted controversy would be a bit of an understatement – it's more like an obsessive sidechick that goes everywhere he goes. But since that infamous 'George Bush doesn't care about black people' moment, he's been seen 'speaking his mind' on more than a few award stages when he shouldn't be.That's not to say we can't learn from his outspoken nature though.
How you can apply this to your career:
It's important to be assertive in the workplace – if you disagree with or feel uncomfortable with something, let your managers or HR contact know before you take it on. I'm not saying interrupt your boss mid-sentence and inform him that Beyoncé had the best statistics report of all time, but something like that.
Don't take no for an answer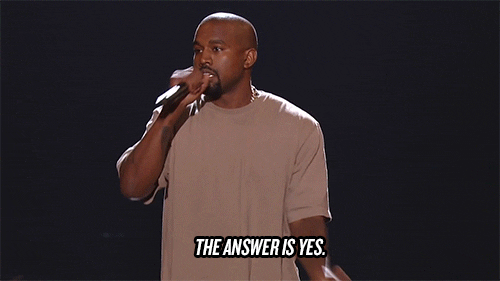 A lot of people don't understand why Kanye has to be the way he is, at times his fans least of all. But considering what he's had to battle in his life, you have to cut him some slack.
Raised in the violent South Side of Chicago on a modest budget, he was persistently told by peers and record executives that he couldn't rap. It probably got quite awkward when The College Dropout won the Grammy for Best Rap Album.

How you can apply this to your career:
Similarly, if you're pushing for something, whether it be a promotion, a project or maybe your dream job, never give up. Show up early, flaunt your talents, be the hardest worker in the room and it'll be just a matter of time before people notice you.
The right partner makes everything easier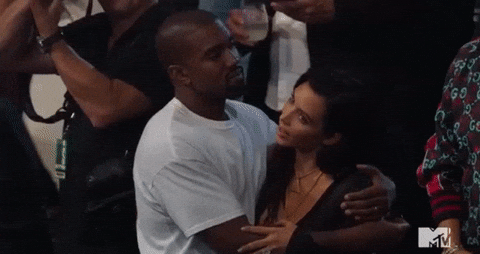 Over the years, 'Ye has gotten by with a little help from his friends, whether that's his GOOD Music buddies, Jay Z, even Kim K herself.
He's great on his own, but Yeezy plays well with others. He's made some stunning projects in collaboration with other artists.
How you can apply this to your career:
Teamwork makes the dream work, and that's a good attitude to have in the workplace where you all share common goals. Make friends in your office and take an interest in their lives and learn what they do. If you can help them, they'll definitely help you.
Great things can come out of heartbreak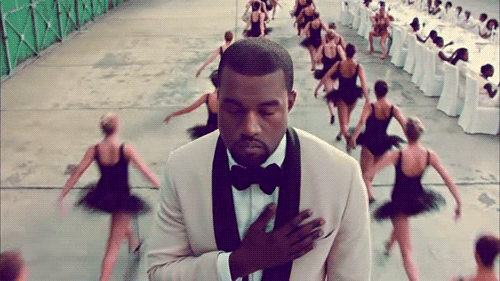 We've been over why failure and heartbreak can be a good thing for you. Nobody knows that better than Kanye himself. He had a tough few years when his mother passed away, public opinion turned on him after the whole Taylor Swift thing and he split with Amber Rose.
But out of that adversity came beauty. Amongst that, the Grammy award-winning My Beautiful Dark Twisted Fantasy was born. Which, by the way, is widely regarded as one of the best albums of the last decade.
How you can apply this to your career:
So don't get down if you're feeling frustrated or nothing's going your way. It's natural to run into a little bit of burnout from time to time. Embrace those feelings and work through them. It could lead you to your best work.
Download the
Debut app
 and get Talent-Spotted by amazing employers.
Connect with Debut on Facebook and Twitter today!