It's time to talk about mental health again. Especially after the month we, as a species, have had.
It's easy to feel overwhelmed around this time of year. But despite what's going on in the world, it's important to remember that you can beat your mental issues and go on to do amazing things.
The people below did just that.
Kanye West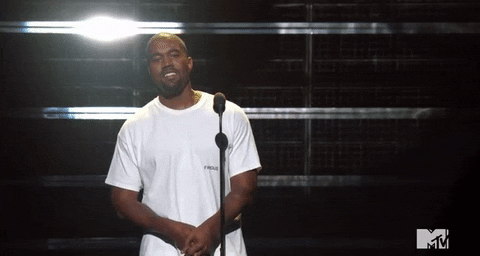 Following his recent hospitalization, people have been talking about 'Ye's mental health a lot more. While he's never explicitly talked about it himself, he's referenced using antidepressants and seeing a psychiatrist a few times in his lyrics.
See, before I let you go<br> One last thing I need to let you know<br> You ain't never seen nothing crazier than<br> This n*gga when he off his Lexapro
― Kanye West (Ft. The Weeknd) – FML
Despite his struggles, there's still a lot we can learn from the multi-millionaire rap mogul and fashion designer.
Stephen Fry

Celebrated actor, author and all-round genius Stephen Fry has been a huge supporter of mental health charities and is the current president of Mind, one of the biggest in the UK.
Following a suicide attempt in 2012, he's been very open about his struggles with bipolar disorder, penning books and making documentaries.
Kid Cudi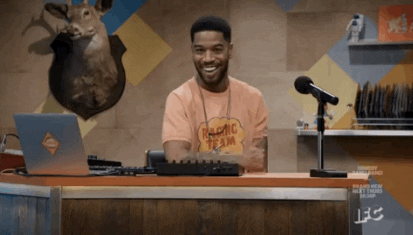 Despite struggling with depression and anxiety his entire career, hip-hop star Kid Cudi has penned some of the biggest chart hits out there.
He checked himself into rehab in October to get help, saying "I'm tired of being held back in my life. I deserve to have peace. I deserve to be happy and smiling. Why not me?"
He triumphantly emerged again just under two months later. Nice one, Cudder!
Cara Delevigne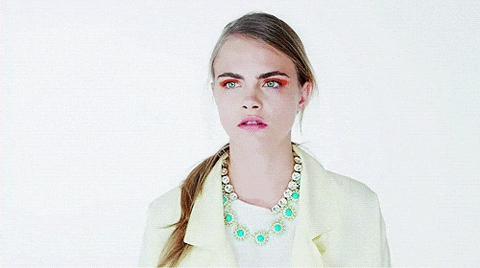 She's an amazing model, but Cara has also spoken on some big platforms about her bouts with depression and anxiety.
While she struggled at school with learning disabilities and after she first broke into modelling, she admitted having suicidal thoughts. Eventually, she began practicing yoga, meditation and mindfulness and thankfully, she's still here.
Adele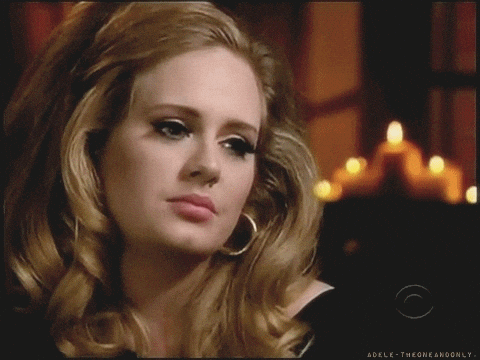 Adele (a.k.a probably the biggest artist in the world right now), has been refreshingly open about her battle with anxiety. She's also recently talked about her experience with post-natal depression.
Her mental health issues caused her to turn down a Glastonbury headline slot in 2014, but she'd go on to conquer it in 2016. Boss.
Adam Levine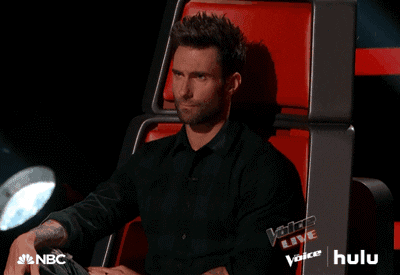 The Maroon 5 frontman was diagnosed with ADHD at the age of 11 and has both talked and written about it extensively.
His condition continued into adulthood and he recalls struggling in the studio until he sought help. "ADHD isn't a bad thing, and you shouldn't feel different from those without ADHD," he wrote for Additude Magazine. "Remember that you are not alone."
Estée Lauder
Beauty mogul Estée Lauder was an obsessive compulsive who was fixated with touching women's faces from a young age. That fixation was the driving factor for her to continually revolutionise the cosmetics industry.
Jim Carrey

The Bruce Almighty star's mental health suffered after the loss of several people close to him. He was on Prozac for a while and spoke candidly about avoiding reliance on medication. "I had to get off at a certain point," he said, "because I realized, you know, that everything's okay." The ability to overcome depression and still be one of the funniest guys to ever live? Bravo, Jim.
Carrie Fisher
The iconic actress is most famous for two things – playing Princess Leia in the Star Wars saga and telling it like it is.
She was typically direct when talking about getting treatment for her bipolar disorder after a manic episode on a cruise ship. "The only lesson for me, or for anybody, is that you have to get help. It's not a neat illness. It doesn't go away."
Lady Gaga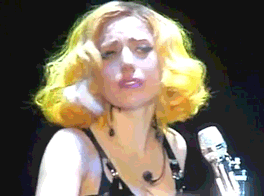 Even the larger-than-life pop queen has had her battles with eating disorders and depression. The speech she gave herself in the mirror on New Year's Day 2014 works just as for anybody going through a similar situation.
"Whatever is left in there, even just one light molecule, you will find it and make it multiply. You have to for you. You have to for your family". Now that's powerful stuff.
Kendrick Lamar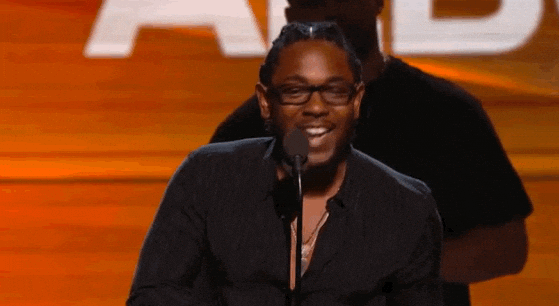 The superstar West Coast rapper is woke af. So, he had no problem opening up about depression and suicidal thoughts on his incredible 2015 album To Pimp A Butterfly. Most recently, the inspiring self-love related lyrics for 'i' appeared in an ad encouraging people to speak up about depression.
Jennifer Lawrence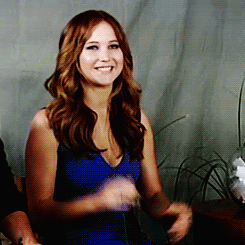 The Queen of #Relatable has been super open about her struggles with anxiety. Her advice? "I just try to acknowledge that this scrutiny is stressful so I've got to try to be myself, and focus on important things, like picking up dog poop." Best listen to her, she's an Oscar winner after all.
Steve Jobs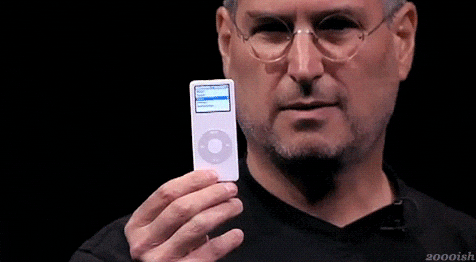 The Apple tech visionary was a classic obsessive compulsive who would lose it over typos and specs of dust. But damn, if that perfectionism didn't help him change the world forever. And that's a perfect example of how you can use mental health issues to your advantage.
Whether it's making great art, innovating something new or simply outworking hard, sometimes your problems can give you the quirks that bring you success. By all mean seek help when you struggle, but don't be ashamed. It's part of what makes you who you are.
So let's all keep #talkingaboutit!
Images via Giphy
Download the
Debut app
and get Talent-Spotted by amazing graduate employers!
Connect with Debut on Facebook and Twitter