More employers are using social media to target candidates - so how do you get them to target you? Read on for the top secrets from Debut.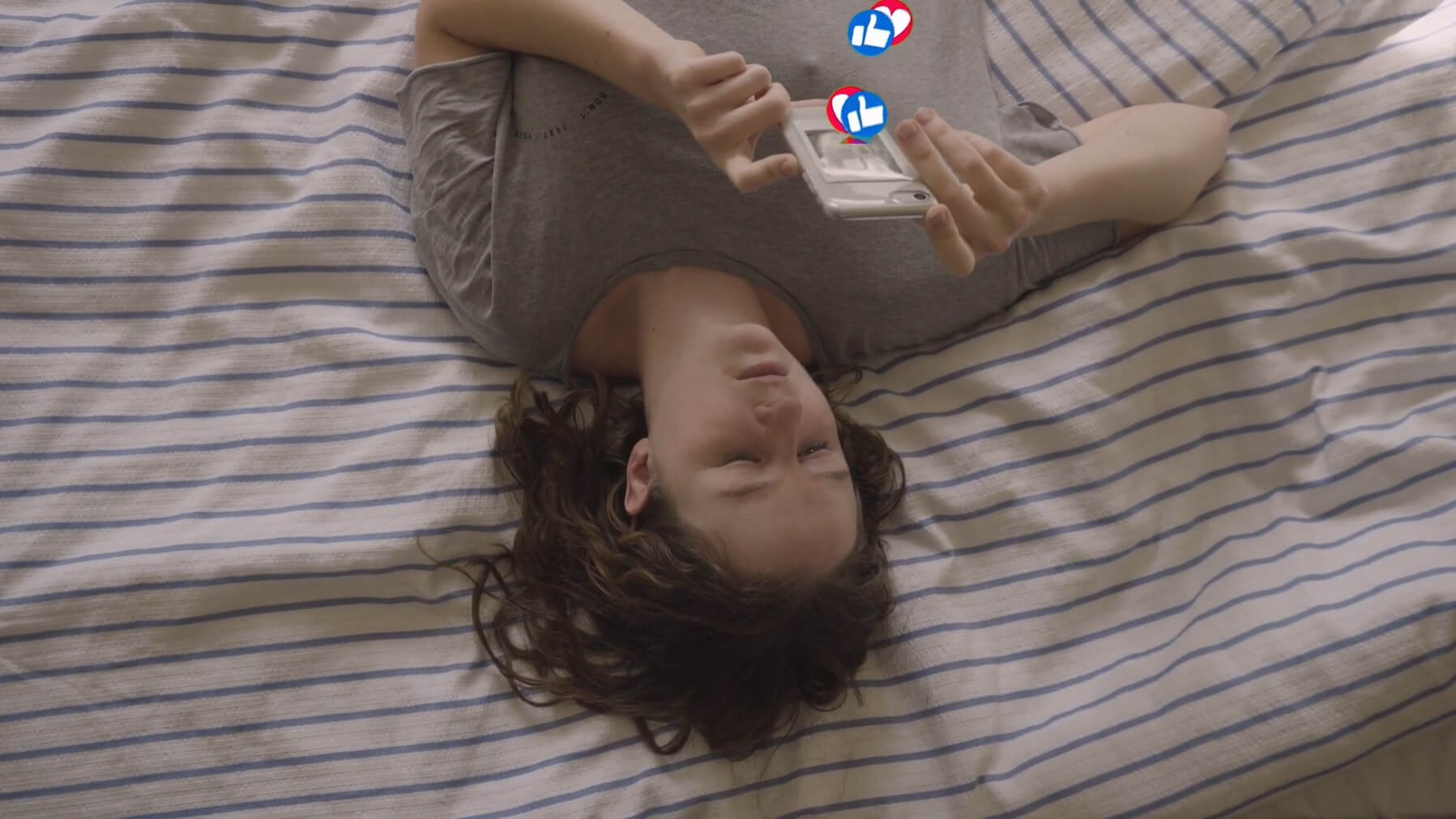 This article is written by external contributor, Jem Collins. She is a digital journalist and editor who focuses on human rights and careers. She's the founding director of Journo Resources, a non-profit which helps people get into the media industry, and the strategic impact director of RightsInfo. You can also follow her on Twitter, she'd like that.
Until last week I'd never even heard of the term 'war for talent'. I have, however, applied for a lot of jobs. Some I've got interviews for, some I haven't, and sometimes I even clinched the gig – but linking them all there's always been a strong feeling of competition; a sense of hundreds, if not thousands, of graduates applying for the same jobs.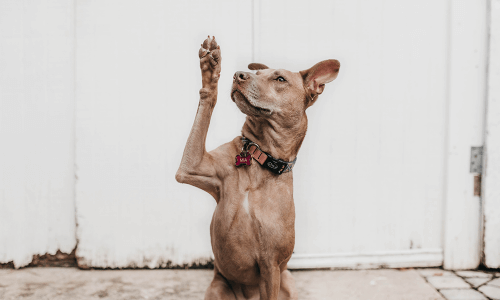 And it's a sense backed up statistics – on average there are 75 people applying for each vacancy, but in some sectors (and for the most prestigious employers) this can be much, much higher. Last year almost 50,000 people applied to PwC's graduate, apprentice and school leaver positions, all of them competing for just 2,285 jobs. It's a similar story for those trying to get a law training contract, with just 5,000 places annually, but an estimated 17,500 law students as reported by The Guardian.
This might seem at odds with the notion of the 'war for talent', a term frequently thrown around by those working in recruitment and first coined in a 1997 book about the company's hiring practices. The basic idea is that finding, recruiting, and keeping the best people can 'make or break' firms, leading them to an ever increasing desire to find the very best people.
New research from The Knowledge Academy also suggests employers are looking for new ways to reach the best people. Not only is employment at top firms set to rise by 3.6 per cent this year, but social media advertising is quickly becoming the most popular way of reaching new talent. 97 per cent of companies surveyed said they were using social media to reach candidates, and 63 per cent said they were doing more than ever before. So, if there is increasing competition, but employers are looking for the best talent on social media, how do you make sure they're targeting you?
Understanding how employers use social media is crucial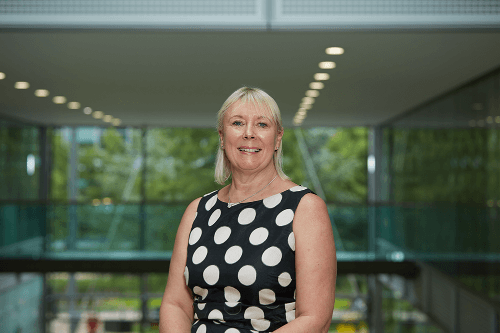 Getting employers to come to you might sound like a dream scenario – but it's actually not that far fetched. "Recruiters spend half their lives on LinkedIn," says Kate Allen, the managing director of Allen Associates, which has been placing people in graduate jobs for 20 years. The challenge is to be the person she and her team find – whether that's through them searching manually for prospective candidates, or ticking the right boxes to receive a targeted ad. It might sound like a lot to think about, but a few tweaks go a long way.
"More and more employers are crawling over social media as part of their pre-screening," Kate continues. "They're expecting people who are entering the job market to have thought very carefully about their LinkedIn profile, and to have optimised it." Again, it comes back to making sure people can find you – and that they like what they find.
And then there's the tech side of things. Social media sites themselves have sophisticated algorithms designed to show you more of what you're interested in and suitable for, as well as offering employers easy ways to target the right people through advertising.
"We have seen a significant shift in the tools potential applicants use to find jobs," says Jennie Wiseman, a senior resourcing manager at accountancy and business advisory firm BDO. As a result social media has become an "integral part" of their recruitment strategy, with the team investing in both advertising and sponsored posts, "which can be extremely targeted."
"It's almost like SEO for social media"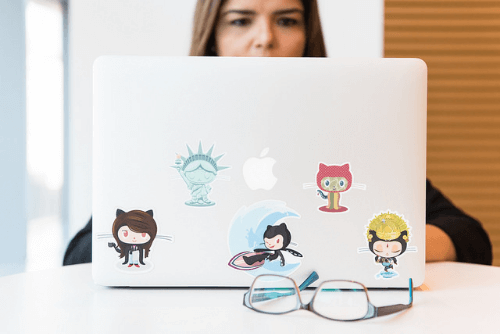 But, what does this actually mean for your online profile? Well, according Kelly Grainger, the founder of career advice service Hudia, pretty basic things can make all the difference. "What I try and do is say "here's a checklist and here are the things you need to get right". It's very simple things that actually help you. Moving forward just one per cent at a time, all these little things add up," he explains.
Some of those things are pretty self explanatory – having a good profile picture, and filling out all the sections you can. According to LinkedIn's own guide for students, members with a school tagged in their profile get 10 times more views than people that don't, those with skills tagged get 13 times more people looking at them, and one in five hiring managers say they've selected candidates because of their volunteer experience. Basically, those people filled in all the boxes.
Both when recruiters are searching for you and when companies are paying to advertise, it's about thinking what the key characteristics they're looking for are – and the kind of background that person has. For example, if you're looking to work in marketing, make sure your LinkedIn heading mentions marketing. Think about the key skills required for the sector you want to go into and litter your profile with them. Take a look at employers in your field and see how they sell themselves – then make sure your profile reflects their values.
"It's almost like SEO," says Kelly, referencing the process by which websites make their pages more findable. "If you think from a job seeker's point of view, you are putting keywords in to find a job. If that employer hasn't put the relevant title for the role of some of the key words you might not come across that job yourself." Flip that idea in reverse, and not using the keywords used within a graduate job description might mean people can't find you.
But, as with everything, make sure you create some balance. No one wants to read something that's essentially just a list of buzzwords, so take your time to craft detailed descriptions of the impact you've made by what you do.
LinkedIn themselves say their key difference to a CV is the opportunity to put forward your own personality and explain your roles in greater detail, adding that 56 per cent of employers don't think students describe their job roles in enough detail online. Sure, I might sometimes get paid to sit in offices and tweet all day (yes, that really is as great as it sounds), but employers will be much more interested in how much I've driven up the traffic and engagement, as well as some examples of my finest Twitter work.
Fill everything out. Yes, everything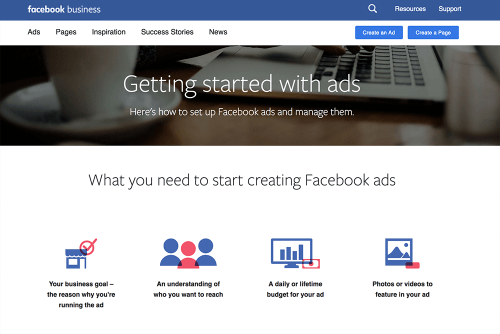 Social media targeting offers employers an incredibly detailed way to reach people – so it pays to both keep your profile up to date and focused. As a general rule, if there's a box, fill it. Facebook, for example, allows advertisers to target based on things like your age, the school you went to, the area you live in, stuff you've looked at or the people you follow. The more information you pour in, the more sophisticated it gets.
So, even if you have locked off your Facebook and shut down the privacy settings (which, let's face it, is probably wise), you can still be served up really relevant ads by making sure you've listed your university, places you've worked, and are following key companies in the sector. To be honest, this makes me feel slightly better about the fact my Facebook page is a graveyard of everywhere I've ever worked since I was 15. Even if you're not following every company that works in pharmaceuticals (to be quite honest, that timeline would be dull), businesses will often advertise to people who like their competitors pages. Basically, a little effort goes a long way.
The same ethos works across all the key networks. Make sure you've turned on the career interests tab on LinkedIn to show you're open for offers, and have filled out all the industries you're interested in working for and the type of job titles you're scouting. Make use of native job advert systems as a priority – when you search through LinkedIn it will keep a tab of the roles you're interested in and apply to, so there's more chance you'll be shown more of the same.
You've got them on the page – now to keep them there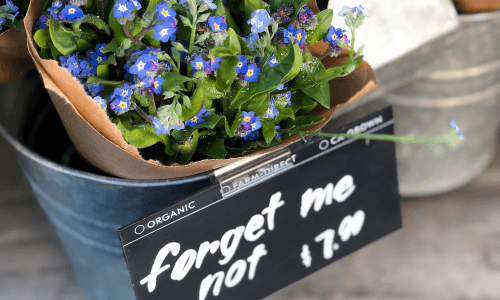 You've got them on your page, now the task is to keep them there. "It takes something like 12 seconds for an experienced recruiter to scan your CV and your LinkedIn profile," warns Kate. "So you really need to be making sure you've got everything looking tip-top and that you are being very concise."
"There's a small window of opportunity to grab that hiring manager's attention," agrees Kelly. "Having a section at the top which pulls out your key skills, literally bullet pointed, means I see straight away 'great they've got this skill, this skill and this skill, those are three things I need for this job.' They're now worth bringing in for an interview and digging a little bit deeper."
He highlights Facebook, LinkedIn and Twitter as the crucial three for job seekers, saying the key question is around consistency. "Is the message and your profile the same across all three?" he asks. "This might sound really basic, but having a really good profile picture, because this needs to portray the right image about who you are and what you do, making sure you're highlighting all of your achievements and skills, and – like your CV – it's got to be relevant and engaging."
However, it's also worth bearing in mind the universal nature of social media – you might be applying to three different jobs in three different sectors, but they'll all be seeing the same LinkedIn or Twitter page. "A lot of people use the short profiles at the top of LinkedIn, and that's all very good, but it needs to be generic enough," explains Kate. While it's important to keep a focus and a personality, "if you're applying for a job in PR and have a profile which says you only want to do a job in HR then that recruiter is going to be put off immediately. It's the CV which needs to be changed for each role."
Social media is just the beginning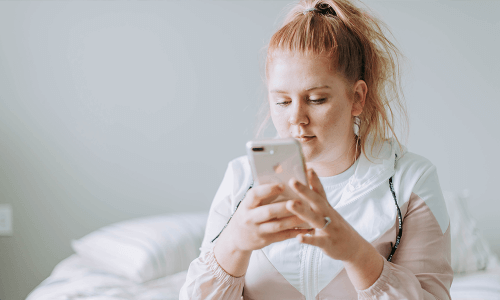 A well-put together social media footprint is an essential part of any 21st century job hunt (and a great excuse to get a fancy new headshot), but in reality it's just the beginning of the process. Your online presence needs to be coupled with a well designed and tailored CV and a cliché free, genuine cover letter – all of which simply opens the window to a face to face interview.
"One of the things I've found with this generation is that they can hide behind email a little bit," warns Kate. In other words, it's all well and good looking snazzy on screen, but you need to actually live up to your own hype. The good news though, is that preparation uses exactly the same skills as jazzing up your social media. According to Kelly, the key is "preparation and research".
Whatever industry you're looking to work in, you're always going to be competing against other people. However, with just a little bit of research and some simple tweaks, it's easy to rise up the rankings – or even become the focus of someone's war for talent. I may have only heard of the term last week, but I must admit, the thought does sound pretty cool.
Connect with Debut on Facebook, Twitter, and LinkedIn for more careers insights.