Great solutions to help you reach those dreaded application targets...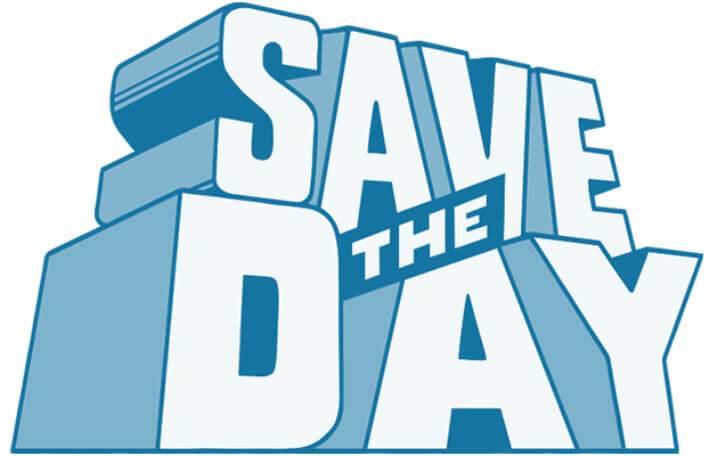 In this previous article, I discussed why extending your graduate programme application deadline isn't always the best tactic when you don't have enough applications or you are short on your targets. Evidently, what you are looking for is actionable intel. Today, I will unveil a few solutions, from the quickest to the slowest turnaround, that could help you reach those dreaded targets – solutions that I have gathered from talking with over fifteen graduate recruiters in different sectors.
Job boards
Run a mini-campaign (Debut can do this in under a week)
Organise a webinar (Yes, we also do this in under a week)
Careers fairs
Organise a graduate recruitment event (Did I mention we can help you do this in under a week)
One of my personal favourites is a fast-track straight to assessment day or face-to-face interview, but that will be the subject of an individual article next week!
1. Job boards
How to: most of you should be familiar with the likes of Reed, Indeed, Monster and the numerous other job boards out there. It can be useful if you are lacking the volume but be aware that you might have to browse through a multitude of irrelevant applications, since anyone can apply to any job posted, regardless of their experience and/or fit. Instead of going for one of the largest, maybe pick a more specialist job board for graduate programmes, work placements or internships specifically. It will skim out some of the irrelevant applications (though not all of them).
Cost (Time): Low to Average – hopefully you already have a job description ready to publish (don't forget you need to go through all the applications you receive)
Cost (Budget): Low – prices vary but job boards are one of the most affordable options out there
2. Run a mini-campaign
How to: This should also prove useful for the subsequent points as it touches upon one of the main challenges when you are short of your recruitment targets: reaching the right audience. There are a number of innovative solutions to choose from and that allow you to contact candidates through a variety of means (targeted emails platforms but also Debut to contact candidates directly on their mobile phones ). I'm sure you know where my preferences lie, though any platform that helps you get in front of the right people would surely be much appreciated. Prepare a little text inviting candidates to apply and you're ready to roll (will publish an article next week on the best copies for candidates).
Cost (Time): Low to Average – these alternative attraction tools try to make things as easy as possible for you
Cost (Budget): Low to Average – prices will vary from one platform to another but with the ability to set a clear objective for your campaign, you should be able to instantly measure the value
3. Organise a webinar (or conference call)
How to: A more affordable version of 'organising a relevant event'. All you need to do is attracting the right pool of candidates, invite them to your webinar (or conference call) and prepare your content. Although you could use your typical graduate recruitment presentation, students tend to prefer something more personalised, including insights from one of your graduates or insider tips on the application process (but more on this tomorrow). A number of platforms allow you to set up a webinar easily – zoom.us or powwownow.co.uk to only name two.
Cost (Time): Low to Average – no need to book a venue or order sandwiches and drinks, just make sure you get the content part right
Cost (Budget): Low to Average – again, no need to book a venue or order sandwiches and drinks, just make sure you get the content part right
4. Careers fairs
How to: You might have already aimed for the universities with the highest representation of the type of candidates you are looking for, but sometimes you just need more of the same. It is definitely difficult to try and find a late careers fair – it is probably already too late for this year. Nevertheless, you might be able to join some specialist fairs (e.g. Law, Engineering etc.) or a general fair (such as Skills London 2018). There are even a few 'normal' careers fairs that will take place in the next couple of weeks, such as Brighton, Salford, Sussex and South Wales.
Cost (Time): Average – you do this every year and should have most of the material already, though you need to be physically present at the fair
Cost (Budget): Average to High – you'll likely miss out on early preferential rates
5. Organise a Graduate Recruitment Event
How to: Although the problem of reaching the right audience remains (and I hope I helped a little with that already), organising an event is slightly more enticing than just an email in a student's inbox. Inviting potential candidates to an event that is relevant to them – whether that is a Women in Tech event, a Hackathon or a visit of your offices – tends to yield better results. This is also a great chance for me to advertise tomorrow's article, which will be about "How to successfully run a successful graduate recruitment event" (or "how to run a successful graduate recruitment event", not entirely sure about the title yet).
Cost (Time): Average to High – if you have a lot of experience running events, it might not require too much effort but if you need to sort out everything from content and context to venue and catering, organising an event will take a huge amount of time
Cost (Budget): Average to High – a number of variables come into play here, including attracting the right potential candidates
The above is just a few examples of many, but I hope they have inspired you to rethink how you can reach your targets – without extending your application deadline.