55% of the UK's top graduate employers say that improving students' perceptions of their company is a key challenge. In fact, it is only topped by the challenge to achieve diversity targets (74%).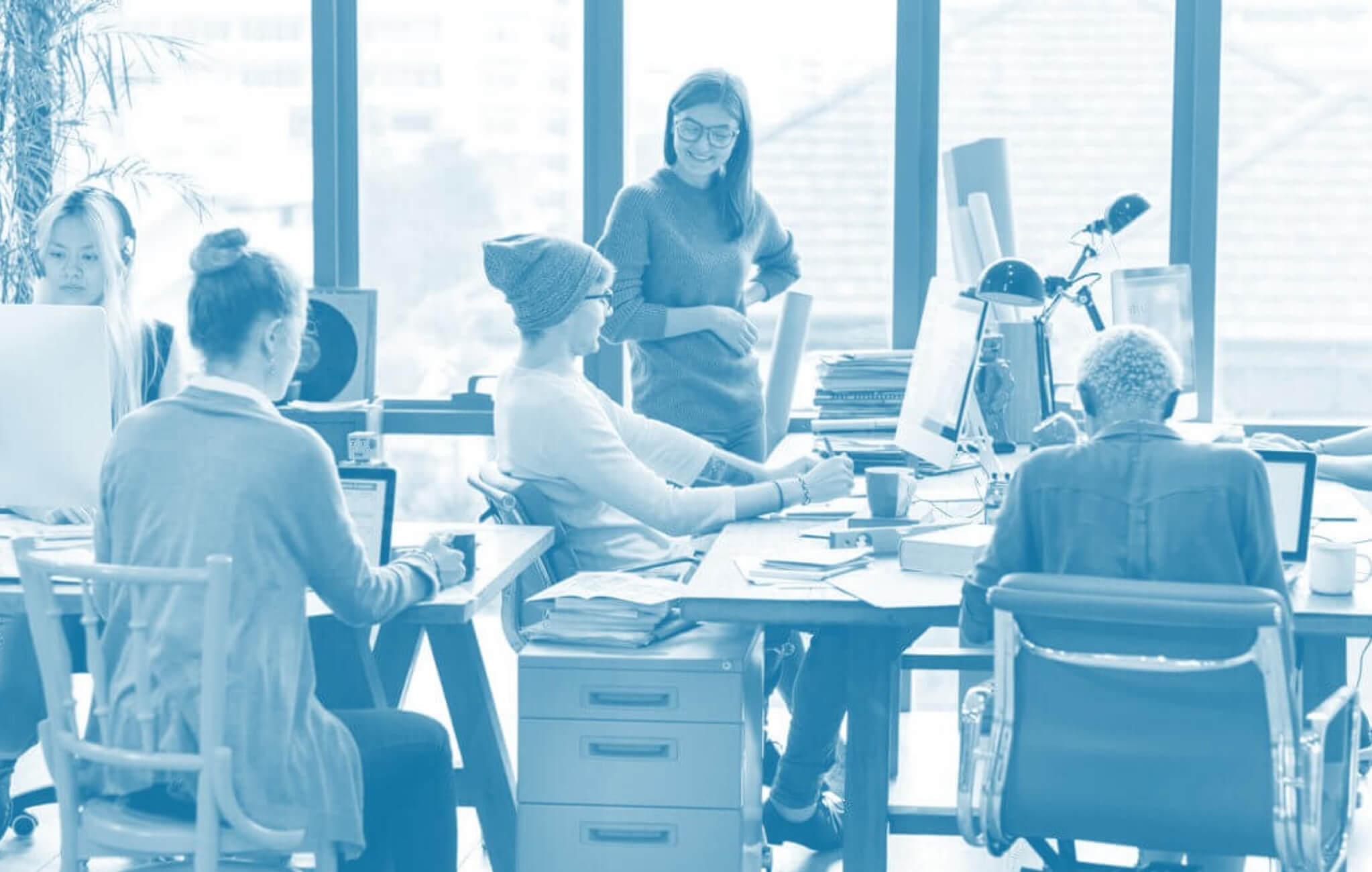 To improve your employer brand it's vital to focus on the candidate experience. It's no secret that today's early talent – Generation Z – are supercharged, ethically conscious and digitally native. However, many employers fail to meet their expectations or even get on their radar in the first place. Even big household names fall under these categories, especially by being unable to reach certain cohorts of Gen Z. Think of L'Oréal as an example. The company has a very strong consumer brand and surely doesn't lack applications from creative beauty enthusiasts. But perhaps not that many recent graduates know that L'Oréal's graduate schemes are excellent for kickstarting a career in finance.
Of course, these challenges present an opportunity to do a complete revamp of your employer brand – an unlikely solution without the budget, time and buy-in from the wider business – so let's focus on five tactical ways you can instantly improve candidates' experiences and strengthen your employer brand.

1. Be transparent – and shout about what you stand for
Students and graduates are more politically and ethically charged than ever. Political uncertainty is rife, they have seen the consequences of the financial crisis and their cultural reality is very different than the one of generations before them. For these reasons, it's more important than ever to show what you stand for as an employer. 33% of female candidates using Debut's app say that they wouldn't apply to a company reported to have a gender pay gap; in addition a 55% of our total users would hold strong negative perceptions of the brand although they might still apply.
As an employer, it's crucial to show what you stand for. Make sure to have a transparent account of your social, environmental and economic impact and if you do find yourself in hot water with the press for diversity or gender pay gap issues, make sure you clearly communicate how you are addressing the matters.
2. Create a positive, personalised experience
Personalisation can significantly improve a candidate's experience, and website personalisation is known to increase conversion rates and drive loyalty. Applying for a job is arguably a very different scenario than buying a pair of shoes online but there are a number of steps employers can take to make sure candidates have a positive experience – don't ignore the 89% of job seekers that say career sites are important for getting key information.
Most HR professionals aren't trained marketers and likely won't know how to build a brand new website targeted at students and graduates – and fear not, you don't need to. No matter which attraction tools you use, candidates will land on your website at some point during the application process and all you need is a few graduate-focused landing pages. There is no need for the graduate scheme to be posted on the same landing page as senior management positions. Speak to early talent on their level, and explain what your graduate scheme is all about. Although this isn't a truly personalised experience, it's an important step in the right direction.
3. Look at the data
Are the majority of your applications coming from the same source? Are the applications too heavily weighted towards a certain gender, background, degree or university? Are you failing to retain the candidates you hire?
As a data-driven tech platform, this is one of our favourite topics. Although changing your entire recruitment process isn't done overnight, the data you have readily available will tell you more than enough. Your ATS or Google Analytics can tell you where your applications came from, so if you experience an overload of irrelevant applications from a certain job board, you can try and cut it out. The average graduate employer actively marketings their career opportunities to 21 universities but if you get too many nondiverse applications from one or more of these universities, try and go to a smaller, more diverse university on your next milkround. Alternatively, you can backtrack to where the really good quality candidates came from. If you build a solid report of your ideal hires and applications, you'll be able to build a more efficient process that focuses on the candidates that are right for your business.
A mere 11% of job seekers believe that employers' career sites tell what it's like to work at the company, meaning that there's a huge opportunity for employers to tap into.
4. Let employees tell your story
No tools or tactics are as powerful as word of mouth, so it only makes sense to let your strongest ambassadors tell prospective candidates what you can offer. A mere 11% of job seekers believe that employers' career sites tell what it's like to work at the company, meaning that there's a huge opportunity for employers to tap into.
Employee testimonials, short videos and photos are all perfect examples of how employers can showcase the workplace culture in an authentic way. University life is very different than life as a young professional, and students and graduates may not have had any first hand office experience when they start applying to jobs. Therefore, even simple things like showing who the team is, how the office looks and what 'a typical day' entails will prove useful for candidates and make the process less overwhelming.
5. Distinguish employer brand from consumer brand
Company brands are focused on the services or products they offer the end user (as they rightly should be) but many employers fail to communicate what makes their employer brand unique. Companies with an environmentally damaging product or a strong political agenda may not be aligned with early talent's values from an end user perspective, but they might have an exceptional work culture with growth opportunities that will attract students and graduates. 67% of candidates actually say they would accept a lower pay if a company had very positive reviews online as an employer.
An efficient way to distinguish your employer brand from your consumer brand is to focus your job descriptions around work culture, benefits and values rather describe the company from an end user perspective. Another way is to leverage current employees' experiences, as mentioned above.
At Debut, we're passionate about connecting employers with the early talent that's right for their business. By combining mobile technology, millions of data points and real-time candidate engagement, we enable employers to reach their ideal candidate in a matter of minutes. Debut is a free app for students to showcase their profile and skills in an engaging way. For graduate employers, it is the attraction tool of choice, providing unprecedented targeting and access to a wide and receptive talent pool.