We're all familiar with the various checks (and rechecks) that we have to do on assignments before submitting them. Well, there's an app for that...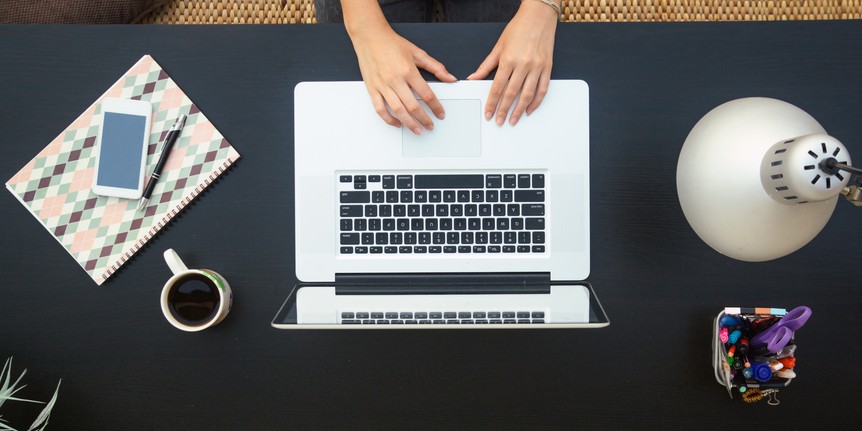 This post was written by an external contributor; Chloe Smith talks us through the best apps and websites to keep procrastination at bay and help you nail any assignment.
We're all familiar with the various checks (and rechecks) that we have to do on assignments before we submit them. Well, what if there was quite literally an app for that? Or at least, apps that made completing assignments – from grammar and spell checking, and even referencing, so much easier. Well you're in luck, because here's a list of the best…
Grammarly
Grammarly is a free grammar checker that can spot any and every grammar mistake – from the wrong use of a word or phrase to the fact that you've used a comma in the wrong place. Proofreading assignments is vital but also the bane of a student's life. Grammarly makes proofreading so much easier because you can polish and complete your assignment, safe in the knowledge that you haven't missed anything, or added too many commas.

Speechnotes
Speechnotes in an Android app that can convert your speech into written text. It's perfect for when you have assignment ideas on the go, or if you aren't up for typing but still want to work on your assignments. It's not 100% perfect in terms of picking everything up, but it's pretty close. Whether you want to quickly make notes or complete an assignment without having to so much as touch a keyboard, then this is the app for you.
Tip of My Tongue
Tip of My Tongue is a magical website that will literally help you figure out a word that you have on the tip of your tongue. Writing an assignment and can't for the life of you figure out the right word to finish off that sentence, even though you had it a second ago? Then this site will save you lots of frantic Googling and head-scratching as you try and come up with a new way to phrase what you're writing.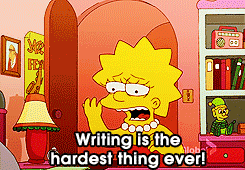 RefMe/Cite This For Me
No assignment is really complete without a Reference List or Bibliography. They also take a lot of time to actually put together. RefMe or Cite This For Me is a website and app that will make a bibliography for you. All you have to do is input the book/website/journal information and then the site or app will add that to the list for you in a matter of clicks. They also work in a variety of referencing styles, so you can be sure that your reference list or bibliography is in the specific style that your university uses.
Memrise
Memrise is a free app and website that allows you to use flashcards made by other users on a variety of subjects to quickly and easily learn and memorise information in a very simple and engaging way, plus, it saves you wasting paper on physical flashcards. And if you need to memorise a particular topic or subject that doesn't currently have any flashcards or that isn't covered in the same depth that you need – you can easily create your own set of flashcards
Whether it's for a presentation, test or exam, then Memrise is perfect for any degree – but especially a Modern Foreign Language, as Memrise currently has more than 150 language courses across 25 different languages.
Google Drive
If you're not lucky enough to have access to any Microsoft programs (because let's face it, they can be pretty pricey) then Google Drive can't be beaten as an alternative. Everything you need and create related to your assignments will be in one place that you can also access on the go if you get the mobile Google Drive app. All of your documents are autosaved, can also be accessed and edited offline, and there is also the chance to share, and collaborate on any documents you create, which also makes it perfect for any group assignments. You get 15GB of storage free, and all you need is a Google account.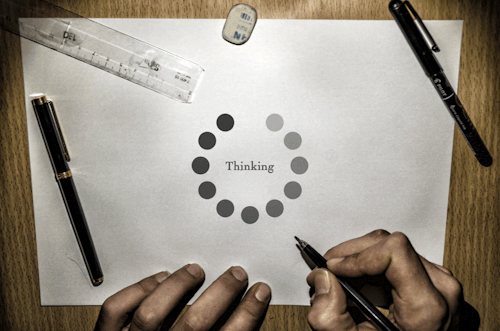 TomotoTimer
If you struggle with procrastination or would just generally like a set amount of time to focus on completing your assignments – TomotoTimer is perfect. It gives you a 25 minute timer allowing you to practice the Pomodoro Technique – which is where you work solely for 25 minutes, followed by a short break, followed by another 25-minutes, followed by another short break, etc. etc.
It's perfect for giving you an allotted time to just focus on your work – and you can have as many Pomodoro 'sessions' as you need – which means that if you're able to utilise the method, that you'll have your assignments done in no time, and you'll have a brand new work routine in place in no time, too. As well as the website, there are also a few free apps that give you the same timer – including Clockwork Tomato for Android, Focus Keeper Free on iOS. TomotoTimer also gives you Desktop Alerts and lets you have the option of adjusting the length of your break – so it's the best, and most customisable option for your laptop/PC.
Download Debut and connect with us on Facebook, Twitter, and LinkedIn for more careers insights.