Looking for some unique gifts for Christmas time? Here's our top picks of ideas that are great for helping boost careers!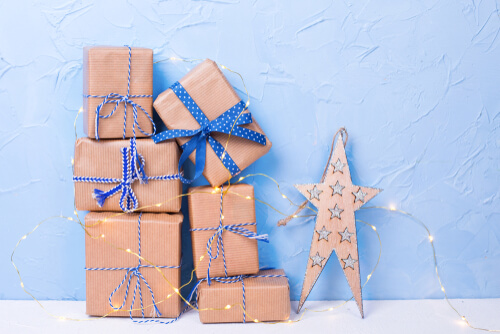 This article was written by an external contributor. Lydia Wilkins has some suggested stocking fillers for anyone looking to advance their career.
We're well into December now. The lights are up, the carols are playing and everyone is looking for excuses to gobble up a mince pie or two. Yep, Christmas is well on the way.
Around this time, a lot of people that I know love to talk about their careers and plan for the future, complete with plans, goals, and milestones. This made me think; if we were to wake up on Christmas morning, what gifts would be the most helpful for our careers?
Stationery
What's a good way to plan? For visual people, this may be plotting plans and scribbling down ideas with some brand spanking new pens and books. Stationery is also great to have to hand in lectures, and will make anyone feel ten times more productive. We promise.
Dingbats is a cult stationery brand; it's an eco-friendly brand, and all materials used to make their products are degradable, vegan, and recyclable. Their notebooks can be used as a bullet journal (thanks to the lined or dotted options), sketchbook or a doodling pad.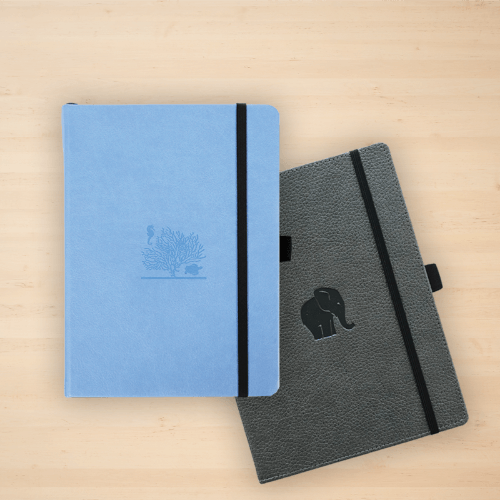 Dingbats* Notebooks Ltd
Paperchase is a great choice for a fountain pen; they're super cheap and come in a variety of colours such as this bright pink hue. Also, if you're a fan of Dolly Alderton then you'll know that she's a big advocate of these pens over on her Instagram account!
And what better way to keep track of commitments than in a diary? There will be no worries of looming deadlines with this gorgeous galaxy themed Hema diary. Plus, the rest of their collection isn't half-bad either!
If any of your friends are freelancers, you can't go wrong with a good business card. Not only are they wonderful for making contacts and networking, but it's also a really unique gift idea! Moo allows you to design your own, buy them in bulk, and save the design for when you need to order more.
Books
In the words of the tenth Doctor; 'books are the most powerful weapon in the world'. So if you're looking to give some professional inspiration, check out our reading recommendations based around careers and specific industries.
For any budding journalist, I would recommend Breaking News by Alan Rusbridger. Written by the former editor of The Guardian, this is a book about journalism, its economics and where we are today.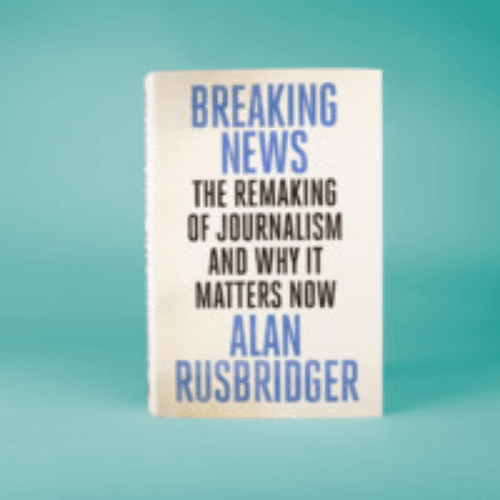 Breaking News book: Alan Rusbridger
Do I Make Myself Clear? is written by a legendary journalist and former editor, Sir Harold Evans. This is the essential guide to writing clearer-how to keep what you write short, sweet, and communicate well to audiences of all ages.
Various freelancers over on Twitter seem to love Emma Gannon's The Multi-Hypen Method, which is a must-have for anyone juggling multiple careers. The Discomfort Zone by Farrah Storr, editor of Cosmopolitan, is also a great read for confidence boosting.
Personal
On a personal note, when going to networking events, or maybe a job interview, I often rely on particular items to make a good first impression. If you're looking to spend a little more, Mia Tui is a vegan brand that creates stylish yet practical handbags. They have bags for all occasions, and the Matilda Mae is beautiful.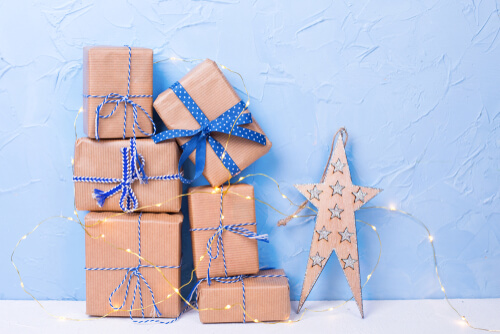 Dr Paw Paw is also a cult beauty brand; and a favourite of many celebs around the block. Their balms have multi-functional purposes, including acting as a blusher, taming eyebrows, being a handcream and stopping stains during a manicure. Who wouldn't want that?! I would personally recommend their turquoise tube infused with shea butter.
So hopefully some of these gifts give you the inspiration to crack on with your Christmas shopping. And remember; if you're struggling, you can always pick up a cheap bag of satsumas at your local corner shop…
Connect with Debut on Facebook, Twitter, and LinkedIn for more careers insights.