Blog
Advice For Graduates Considering A Career In Transport Planning
Careers In Transport Planning – What You Need To Know As a career, 'transport planning' sounds pretty vague, right? That's because the term actually covers a wide range of roles, such as town planner, transport engineer, and architect… for starters. It also encompasses all…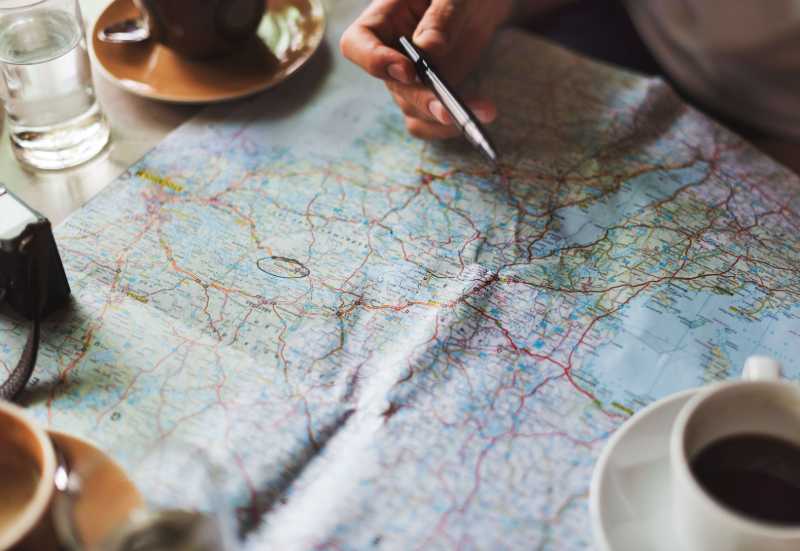 Careers In Transport Planning – What You Need To Know
As a career, 'transport planning' sounds pretty vague, right?
That's because the term actually covers a wide range of roles, such as town planner, transport engineer, and architect… for starters.
It also encompasses all modes of transport, influencing the design and development of facilities, or new buildings, that will help to improve journey times, reduce congestion, maximise accessibility, boost sustainability, and encourage healthier transportation.
(Phew!)
But the good news about all that information is, there's more than likely to be a graduate role in transport planning that will suit you right down to the ground.
Most offer good progression and earning potential, plus your transport planning projects are likely to make a positive difference in people's daily lives. So, if you're after a career that gives you a warm and fuzzy feeling inside, this could be it.
But what kind of degree will you need, what kind of career progression can you expect, and who employs graduate transport planners, anyway?
Read on, dear graduate, read on…
… and don't forget that you can download our free Debut App to find out more about the ins, outs, highs and lows of transport planning, as well as browse opportunities from top graduate employers.
What Degree Will I Need To Become A Graduate Transport Planner?
Engineering companies are typical employers of graduate transport planners, and they will usually ask for a degree in civil engineering. Others require degrees in analytical subjects, engineering, or geography.
However, it's also possible to start a transport planning career with an unrelated degree, as long as you can show enthusiasm and aptitude for the profession.
So, What Does A Graduate Transport Planner Actually Do?
In a nutshell, they manage and improve transport systems.
The type of work you could do might involve setting up and running traffic models, checking different layouts to see how they could work in real life situations, creating geographical maps, and working on local government transport policy.
Example transport planning projects may include:
designing transport facilities for a new school, and analysing the impact of school traffic

looking at business cases for new transport systems

promoting environmentally-friendly commuting methods for businesses

improving community transport links
If you're confused about which route to take (geddit?) just look to your skills and interests to help you analyse the right type of transport planning work for you.
For example, if you're an abstract thinker who views an issue from lots of different angles, big policies involving spatial or master planning could be your thing. Got a strong eye for detail? Transport modelling and close analytical work might be a better bet.
Whatever type of transport planning work you opt for, progression routes are good – particularly if you can complete more professional qualifications along the way, and achieve chartered status.
You could also gravitate towards specialising in a particular area of transport planning, or gain promotion to a senior role, managing large-scale projects and teams.
Where Can I Find Work As A Graduate Transport Planner?
Companies that employ graduate transport planners include local authorities, engineering and planning consultancies, architects, transport providers, and management consultancies.
You could find work in a dedicated transport planning department, or as a consultant who specialises in transportation.
Some larger companies, such as Network Rail, will run dedicated graduate schemes, while others recruit trainees on an ad-hoc basis.
Download our free Debut App now to browse graduate schemes, internships, work experience and employment opportunities in transport planning.
Tell Me More About This Debut App.
Well, since you ask – it's a quick and easy way to apply to graduate employers (in just one tap!)
You'll also open yourself up to getting talent-spotted… just sit back and let your ideal employer approach you, in what has to be the best push notification of all time.
In other news, keep track of your applications, play educational games that could also see you winning an internship…
…and arm yourself with real-world career advice from our Debut Insights, the ultimate resource for students and young professionals like you.