You're nearing the end of your graphic design degree and you've come a long way. You now know why it isn't acceptable to use Comic Sans for everything, you have more Photoshop files called "FINAL FINAL" than you'd like to admit, and you actually understand why Pantone chose Classic…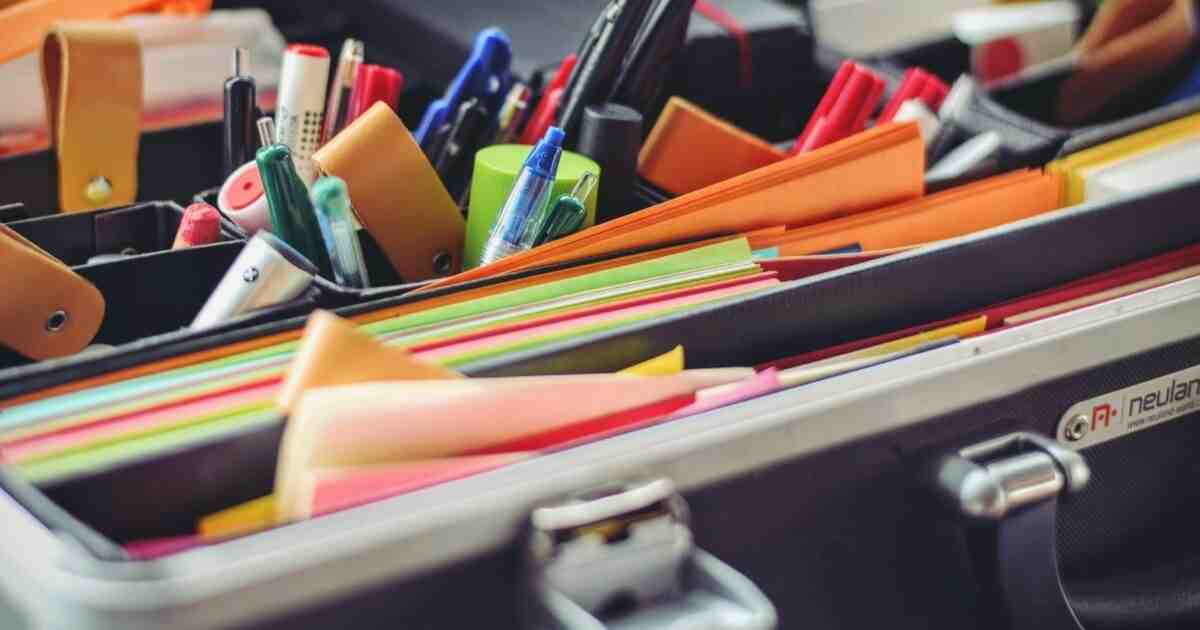 You're nearing the end of your graphic design degree and you've come a long way. You now know why it isn't acceptable to use Comic Sans for everything, you have more Photoshop files called "FINAL FINAL" than you'd like to admit, and you actually understand why Pantone chose Classic Blue as their colours of the year. In short, you're ready to dive into the job market.
But, beyond the obvious "graphic designer", what else can you turn your talents to? Well, we're glad you asked – it's been on our minds too. So, here are our top 12 graphic design jobs you can apply for as soon as your graduate, including a few you definitely won't have thought of before. And, if you'll excuse the cheeky plug, you'll find a lot of them listed on our jobs board.
And sure, we've listed these all as jobs, but that's not to say you necessarily need someone to employ you. According to a survey from MoneySupermarket design-based work is the second most popular career choice among UK freelancers. With a couple of years of professional experience under your belt you can be looking at a day rate of about ВЈ300 and the ability to work under your own duvet.
Film Editor
We don't even want to think about how much video we watch every day, but trust us, it's a lot. And it's not just us either – from commercials to feature films, TV shows to YouTube, there's a hell of a lot of content out there. And, for all of that video, there will have been someone who needed to edit it.
As a film editor you'll be pulling together raw footage, audio, graphics, stills and anything else a film might need. Working closely with a director, you'll be responsible for the quality of the end product – and starting out you can expect anything up to ВЈ25,000pa.
It's never been easier to rack up experience yourself either. Industry standard software such as Adobe Premiere and After Effects is available for free at most universities, and Adobe also offers student deals if you want your own copy. Then all you need is your phone to shoot some footage to cut together.
Logo Designer
The golden arches, a swooshy tick, and an apple with one perfectly round bite taken out of it. We haven't named a single business yet, but we'd bet a pint at the union that you know the companies we're talking about. Logos are a big deal for businesses – they're one of the most tangible things a customer has to connect to, and will often guide the rest of the brand's feel.
Smaller companies will often opt to use local graphic design firms to sort out their logo, while bigger brands will probably have a graphics team in house or use a creative agency. While it's less likely you'll be reinventing the logo of a household name, these positions will still give you the chance to make tweaks, or develop identities for specific product ranges or products. In general, you can expect between ВЈ25-35,000pa as a graphic designer, according to Indeed.
Animator
Listing animation as a job is a bit like saying ice cream is all the same. It might all be delicious, but there are so many unique flavours. As an animator, you'll most likely have a specialism in one area, but you'll also be expected to have a range of skill sets, whether that's 2D, stop-motion, CGI, or hand-drawn 3D. Entry level salaries are typically fairly low, within the ВЈ15-18,000pa area – but they rise pretty quickly with experience.
"There are two routes into getting noticed as an animator," Oli Hyatt of Blue Zoo Productions tells The Royal Television Society. "Number one is doing a kick-ass show reel that can be very, very simple, but shows you really understand timing and movement. The other would be to produce a beautiful piece of work that you aim to get into festivals and try and win prizes."
Website Designer
You might not think of website design as a job for a graphic graduate, but it isn't all Matrix-level coding, honest. While you'll need some technical knowhow, a creative mindset and understanding of graphic principles are even more vital. Put simply, it's no use being able to code a website if it all ends up looking like Myspace 10 years ago.
"I still sketch ideas out to explain to clients what I intend to do," John Fry, a graphic design graduate turned website designer, tells Creative Boom. "That is a really important stage of the process." Starting out you can expect anything up to ВЈ24,000pa, with this rising to more than ВЈ40,000pa as you progress.
Illustrator
If you always fancied yourself as the person who illustrates Jacqueline Wilson's books rather than the one writing them, illustration could be your calling. There is a massive list of people looking for illustrators for their projects and books is just the start – you could also find yourself working on adverts, corporate campaigns, greetings cards, or for newspapers.
It's quite hard to put a number on how much you'll earn as most illustrators work freelance, but there are lots of places that well help you work out your pricing. The Association of Illustrators offers price guides to members, and you can check out the National Union of Journalists Rate For Job guide too.
As an aside, Nick Sharatt, the guy who does all the illustrations for Jacequline Wilson's books has his own web page dedicated to Tracey Beaker and the gang. It's incredibly wholesome and colourful, and well worth wasting some time on under the guise of "career research".
Wedding Invitations Designers
More than 240,000 people get married in the UK every year. It's a huge number, and to be honest, I'm not quite sure why I don't get invited to more weddings. Apparently, the average couple spends more than ВЈ16,000 on their wedding, and while that might feel like a bit much, it does mean there's plenty of business for graphic design graduates. Some wedding stationers say couples spend as much as seven percent of their total budget on stationary.
Graphic designers working on weddings put together everything from save the dates and invitations to place cards and menus. As well as using your skills in design, you'll also need to have good people skills, as you'll be constantly dealing with members of the public about one of the biggest events of their lives.
Plus, it's a career you can start any time. For example, Aimee Willow Flanders kicked off her wedding stationery business while studying at Cambridge. "Be you," she writes in an advice post on her website. "In a world of trends and styles to stand out you need to be you. Making mistakes is also part of the journey. If you didn't have them you wouldn't know where to improve."
Layout Artist
Your friends might not have heard of what a layout artist is, but they'll definitely have watched a few blockbusters who used one. In a nutshell, a layout artist is pretty similar to a cinematographer, but while a cinematographer is deciding on real-world shots, a layout artist is working with computer animations. It means you'll be working out things like the lighting, camera angles, and the positioning of the characters, turning whatever is on the storyboard into reality.
Typically, you'll be working at an animation studio, who will in turn be hired by people looking to use animations for film, TV, or social. According to Glassdoor the average animator's salary is about ВЈ30,000pa, but you'll be most likely to start lower and work your way up.
Sign Artist
You know the kind of place where you go for a Sunday brunch that's way too expensive for your student loan? It has some sourdough and smoked salmon that almost makes it worth the cash, and probably has a totally lovely chalk or A-board. Well, chances are they didn't do that prettily designed layout themselves.
If you'd like a bit of inspiration, just take a look at the website of The A Board Dude, aka Josh Harris, who creates signs and boards for pubs, restaurants, and shops in London and beyond. "I kinda stumbled into it purely by chance while I was working at The Breakfast Club," he tells Creative Boom. "I noticed their sandwich board design was looking pretty flaccid and decorated with outdated trivia. So, I scribbled on it." That was all it took to get the attention of the "big boss" – "the rest is history," he says.
User Experience Designer
I don't know about you, but I always feel a little bit cooler when I abbreviate "user experience" to UX. It makes me feel like I'm "in the know" or part of some cool club, but the reality is actually a lot simpler than it sounds. In short, UX designers work on digital products like websites and apps, focusing on making sure the experience actually works for people using them.
While salaries start out between ВЈ19-25,000pa they rise pretty steeply. Senior UX designers earn in excess of ВЈ60,000pa and seeing as almost every company has a website, app, or other digital product there's a huge scope for work across pretty much every industry. And that's not to mention how cool you'll feel either.
Creative Director
Alright, we'll level with you, this isn't a job you can just waltz straight into after graduation. But, these are the people at the top of the tree, and it's always important to have something to aim for. Creative directors are the BNOCs of any advertising agency or anywhere else with a creative department. They'll be doing all of the big thinking about how work should look and feel, setting strategies and managing creative teams.
It's easy to set yourself off on the path though – a job as an advertising creative will net you anything between ВЈ20-28,000pa as you start out and if you've got a flair for creativity and knack for leadership then the only way is up. As a creative director for a large team, you could see yourself netting in excess of ВЈ80,000pa – a salary that's truly worthy of their BNOC status.
Game Designer
If you're anything like us, you've probably spent enough time on your Switch during the last year you could write the games yourself. Like seriously, Tetris 99 is addictive. The good news? It's not as ridiculous as your mum would have you believe and yes, you can count those hours clocked up as research.
As a games designer, you could be responsible for anything from the animation within a game to writing the narrative between characters. It's a creative role which combines storytelling, user experience, and technical knowhow, and the money gets better the further in you are. While an intern nets about ВЈ19,000pa, as a senior games designer you're looking at about ВЈ65,000pa.
Comic Book Artist
Even if pouring over pages of Marvel and DC comics wasn't your thing aged 11, there's still hope for you yet in the comic book world. From kids magazines to serious newspapers, you'll find comic strips everywhere – and publishing houses need people to write great stories and draw them.
"Practise drawing, and try to form a personal style that isn't superhero cookie cutter," advises artist Jim McCarthy in an interview with The Independent. "Look at the kind of work publishing houses are producing and see if your work tallies with that. Go to comic book conventions, show your portfolio around and send out samples of your work to magazines. Be determined – if you really want it, then you'll get it."
It's difficult to get a gauge on how much you could earn for this one, as most comic book artists are self-employed or work on a project by project basis. However, rates for a black and white page of art start at ВЈ150 or ВЈ250 if it's colour.
Plus, with social media and crowdfunding tools open to anyone, there's also the chance to start your own thing. Our favourite success stories include this amazing comic about pigeons that have a floating eye and this series about very well-spoken aliens trying to understand life on earth.